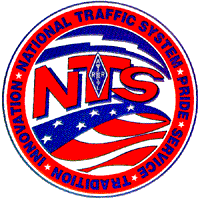 .--. - - -. --.- -. .. -.-
PTTN is the Pennsylvania Traffic Training Net
We are a Section net in the ARRL National Traffic System (NTS).
Our mission is to process official NTS messages, and to provide training in CW mode traffic handling.
We meet Monday, Wednesday and Friday at 6:30pm ET on 3610 kHz. Please check-in...ALL ARE WELCOME.
We send a liaison station to the Eastern Pennsylvania CW Net (EPA) at 7:00pm ET on the same frequency.
We have a series of 75 training messages which teach NTS CW traffic handling techniques and net procedures.
If you are new to CW traffic handling, ask for a training message when you check-in, and the Net Control Station will assign another net member to pass one or two training messages to you. Ask for training messages each time you QNI, and before you know it, you will have completed the entire training package, and will receive a Section Net Certificate from the Net Manager.
If you have never checked into a CW traffic net before, just listen to a few PTTN sessions to familiarize yourself with basic procedures, then give it a try. Pick up a copy of "The ARRL Operating Manual, 7th Edition" and read chapter seven "Traffic Handling". It nicely summarizes CW net procedures for the beginner.
Our Net Control Stations are:
Monday
Bob W3ZQN
Wednesday
Scott N3SW
Friday
Dudley WA3JXW
Please check-in...ALL ARE WELCOME. 73.
Scott N3SW is the PTTN Net Manager.
For more information send QTC to:
Scott N3SW
New Cumberland PA 17070