MAKING YOUR OWN DXPEDITION
TO KANGERLUSSUAQ
---
You are invited to plan your own trip to operate on the radio amateur bands from Greenland. The radio site in Kangerlussuaq, is made for an exotic fly-in DXpeditions and is quite easy to access, set-up and use. You will find that the whole world is looking for Greenland, thus pile-ups are guaranteed on any band. Or you could even stay for a longer period working at SCI.
Exchange rates (2000-05-28): 1 EUR = 7,4 DKK, 1 USD = 8,25 DKK.
TRANSPORTATION
You can fly to Kangerlussuaq (SFJ), Søndre Strømfjord/Sondrestrom, from two international airports on scheduled flights. From Copenhagen (CPH), Denmark with SAS and from Montreal (YMQ), Canada, with First Air.
From the airport in Kangerlussuaq there is about 5 km to the radio site. You are recommended to rent a 4WD-car as access from the city to the site is via an unpaved road. The daily price for a 4WD minibus is around 900 DKK.
You will find that the transportation and stay in Kangerlussuaq can be fairly cheap. However, transportation of the necessary gear is rather costly, if you do not send it by ship, which is only possible from June to early September.
ACCOMODATION
In Kangerlussuaq there is a hotel, Hotel Kangerlussuaq, Postbox 1006, DK-3910 Kangerlussuaq, phone (+299) 84 11 80, fax (+299) 88 12 84, as well as a "youth hostel like" accomodation, Team Arctic.
Please note that you are not allowed to sleep/stay at the radio site.
RADIO EQUIPMENT AND SITE
You will have to bring all radio equipment. On the site you will find plenty of towers and cables ranging from RG214 to 1 7/8" from the radio shack to the towers.
The radio site is in an insulated and heated shack, 9x5 m2, divided in two rooms with plenty of AC power. There is access to 3x208 VAC, 3x100 A and 60 Hz. According to OX3HI most 220-230 VAC equipment will work fine on 208 VAC. However, better check at home.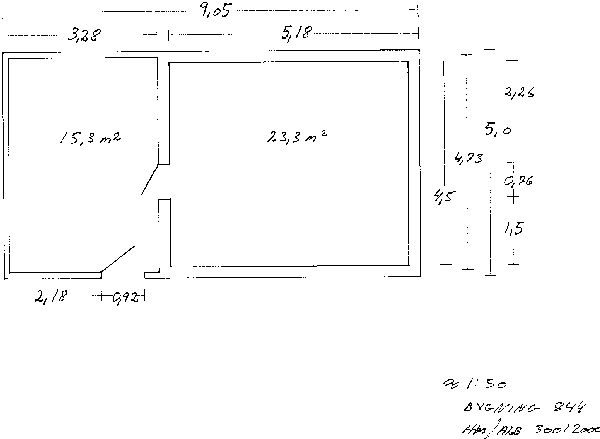 KELLYVILLE
Any radio amateur will find it fasinating to see the 32 m dish in Kellyville which is used for research purposes. You can see more from this site.
ECONOMICS
You are recommended to check the latest prices for transportation and accomodation for your own trip. You must expect that prices in Greenland are generally higher than "at home." E.g. a 0,5 l Coca-Cola is 13 DKK.
The OX2K DXpedition flying from Copenhagen with SAS and staying at the "youth hostel" including food costs 3890 DKK/person.