---
J41YM - contest callsign
---
I am QRV with this callsign since 7.4.2001. I got it at the right time before EA RTTY contest. This callsign is issued and can be used only for contests or other special events. I do preffer CW & RTTY contesting.
On-line log is available from the main page or from this point J41YM log. As many other hams I use G4ZFE applet which is working fine but not via PROXY. In the case when you are conected to the internet via PROXY and you´d like to know if the contact is corectly in the log you can send me an email or seach my log via OK DX Foundation website.



QSL cards are printed and distributed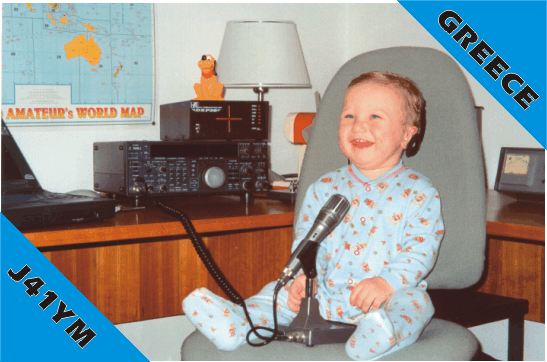 Please send your QSL cards via OK DX Foundation and following address:
OK DX Foundation P.O.Box 73, KOSMONOSY 293 06, CZECH REPUBLIC
Please do not send QSL cards via SV bureau I´m not a member of R.A.A.G.

---
EA RTTY contest 2001
My station setup - picture
summary
log
rates
RESULT

---
CQ WPX CW contest 2001
---
SARTG RTTY 2001
summary
log
rates
Claimed result
---
CQ WW/RJ RTTY contest 2001
---
Back to the home page