OE5OHO Log Search Page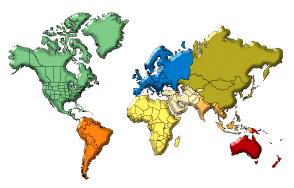 Please use one of the appletts to search the logs of my latest DX-peditions, contests and activities.
There will be some more logs available soon - so just come back to my page every then and now. Eventually you would like to tell your friends about my site - bookmark it and feel free to include it on your link-page...

In case you donīt find yourself in my Log - click on the Email-symbol left and mail me your claimed QSO-data (Date, UTC, Band, Mode). I will check if the mistake is on my side.
---
In case the logsearch-feature above doesnīt seem to work, the TK/OE5XVL-Log is online at dx.qsl.net since 9th of September 1999!

You want to know if you are in our log?


Just type in your call and click SEARCH. You will then see

Log Search results,
detailed QSL Information and
QSO Statistics.
After viewing just click the HOME-Button on the left or the BACK-button of your browser and you will be right back on my page.
If you are interested in more details about the TK/OE5XVL-DXpedition go to my DXpeditions-Page!

In case you were linked to this page and you cannot see brown buttons in a yellow frame left click here.
---
All pictures and contents are copyright by OE5OHO Oliver Huber.
Email me by clicking on the rotating Email-Symbol on the left - or copy the following addresses into your personal Email-program:
oe5oho@contesting.com
or try
oe5oho@qsl.net
In case your Email gets rejected try again and leave me a note on my guestbook!