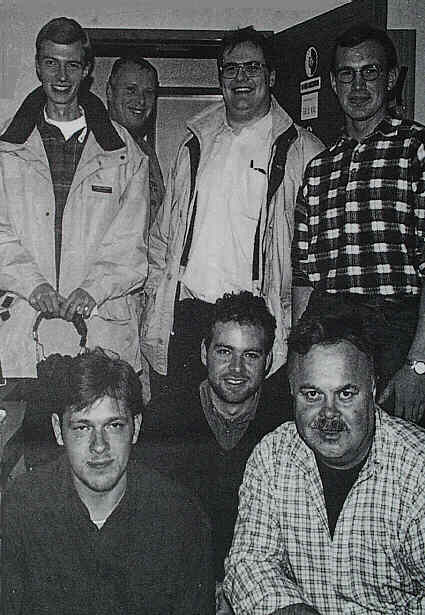 For this contest I also invited some guests. The OE5T line up:
Back row, l.t.r.: Me OE5OHO, Günter OE5TGM, Max OE5CMN and Roman OE5MRP.
Front row, l.t.r.: Wolf OE5BWN, Erwin OE5ERN and Hubert OE5MKM.

This picture has been published in the SK VÖEST magazine Nr. 22/97 together with a fine article.