TV DX Screen Photos
I did some TV DXing in the 1970s and managed to snap these shots of Station IDs. Most of these stations were received with rabbit ears! The local stations in eastern Iowa were on channels 2, 7, and 9. The color photos were taken after I moved to Des Moines, where the local stations are 5, 8, 11, and 13. Of course, the hardest part of taking these pictures was waiting for the station to identify, and usually the picture was worse by then. Nevertheless, I think I got some pretty good pictures.
---
These stations were received via Sporadic E skip. The E-layer of the ionosphere is sporadically energized, and the resulting ion cloud reflects channels 2 through 6. The angle that the waves need to strike the cloud at to reflect, as well as the height of the cloud, determine how far the signal will be reflected. Typically, the skip distance is 900-1100 miles. The picture of KPRC was really amazing, as I had to adjust the rabbit ears just right to null out the local channel 2. The furthest reception I have ever achieved was CITL Channel 4 from Alberta, but I don't have a picture. I have also seen sporadic E skip from Canada (Montreal), Mexico, and these states: WA, ID, MT, UT, NM, TX, AL, FL, SC, and NY.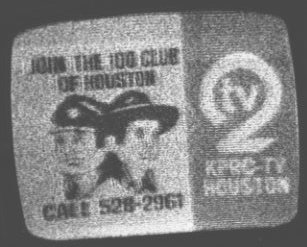 KPRC Channel 2 Houston TX = 859 miles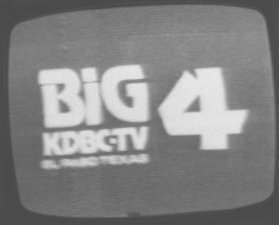 KDBC Channel 4 El Paso TX = 1050 miles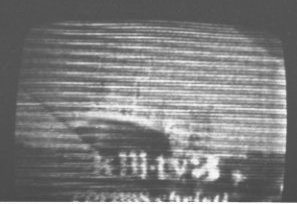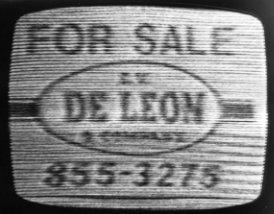 KIII Channel 3 Corpus Christi TX = 1018 miles I had to grab the camera fast, and didn't get all of the picture in the frame!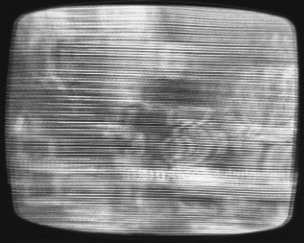 KID-TV Channel 3 Boise ID = 1056 miles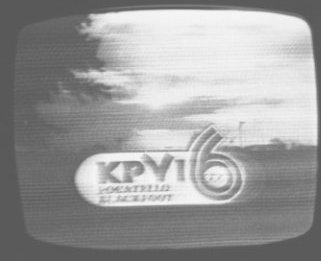 KPVI Channel 6 Pocatello-Blackfoot ID = 1041 miles
KXLF Channel 4 Butte MT = 1059 miles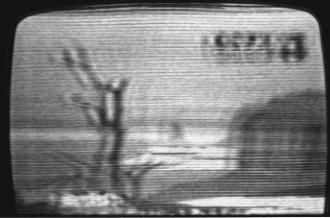 KCPX Channel 4 Salt Lake City UT = 1050 miles (callsign changed in 1975 to KTVX)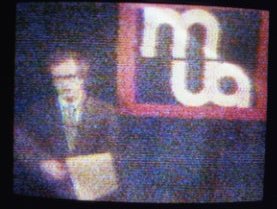 WDIQ Channel 2 Dozier AL = 801 miles I'm pretty certain that this is WDIQ. This was a program about music, which may explain the "m" logo. Ads for Wall Street Week as well as mention of Alabama football further convinced me. I think the "UA" logo on the screen stands for the University of Alabama.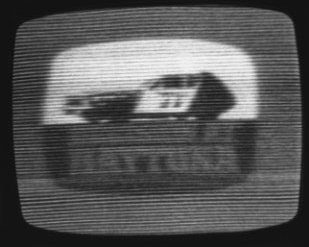 (?) Maybe WESH Channel 2 Daytona Beach, FL = 1065 miles
---
Here are some shots of stations received via "tropo", or tropospheric ducting caused by thermal inversions or other atmospheric conditions that cause signals to bend our bounce over shorter distances. They can affect VHF and UHF channels. These examples aren't really very long, but they are my better pictures.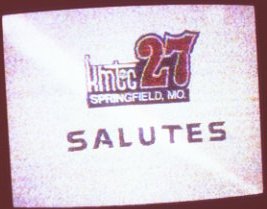 KMTC Channel 27 Springfield MO = 299 miles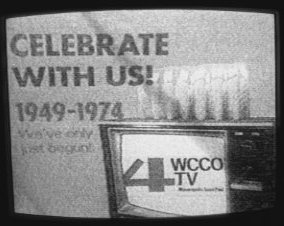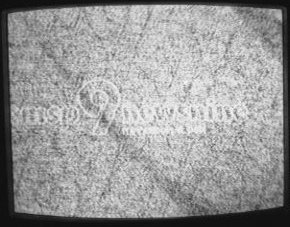 WCCO-TV (4), WTCN (11), KMSP (9) Minneapolis/St. Paul MN = 241 miles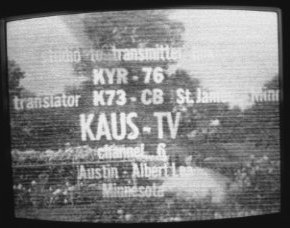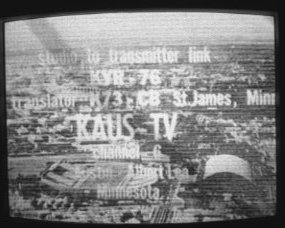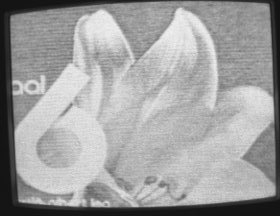 KAUS-TV Channel 6 Austin/Albert Lea MN = 147 miles (later changed callsign to KAAL) The KAAL shot is of a color TV with an outdoor antenna.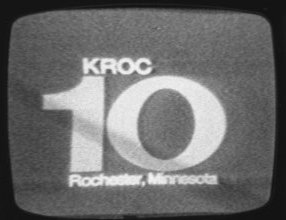 KROC Channel 10 Rochester MN = 133 miles
KRNT-TV Channel 8 Des Moines IA = 83 miles (later changed callsign to KCCI)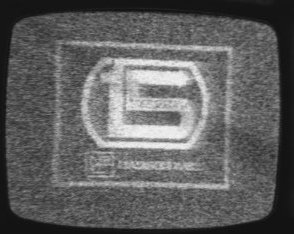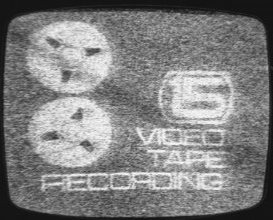 WMTV Channel 15 Madison WI = 160 miles
back to home page