D-Star Link Path for Test
Using the Radio Mobile software, I have plotted out the theoretical performance of the network setup described on this website. I used the freely-available software called "Radio Mobile" to plot these graphs for our discussion.
Scott's tower was calculated to be 60 feet tall, and having 75' of feedline (LMR-400). The advertised gain of the antenna was 14.9 dB, and I calculated out a loss of 4.425 (feedline, plus .6 for the connectors). For Christian's setup, I calculated an antenna height of 25 feet, and having 25 feet of feedline (LMR-400). I too have an antenna at 14.9 dB, and my feedline loss was 1.875. For the mobile unit, we calculated 3 feet off the ground, 8.4 dB gain, and 5.6 dB loss in the typical mobile RG-58 feedline.
First, let's show the link between Scott and I: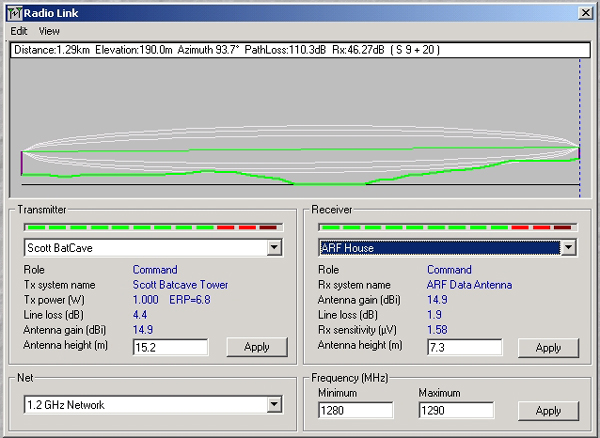 At the 10W level, most of the Greater Green Bay area is covered for a mobile to fixed conversation.
Scott and I are about 1 mile or so apart. We used low power for our testing, and had no troubles on voice or on on data. The above link map shows a clear shot across the river, but in reality, there is a church and some piles of coal between us that could cause interference.
A second application of the D-STAR units would feature a mobile/fixed environment. Using the Radio Mobile, I calculated out a map, and found out that 1.2 GHz plays very differently than 2m: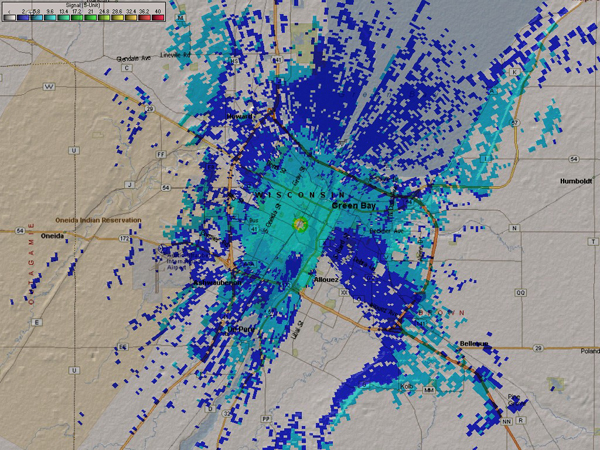 For Mobile coverage, Scott would need to use higher power:
Note that low power for base and mobile would not work well for us with respect to the terrain.
---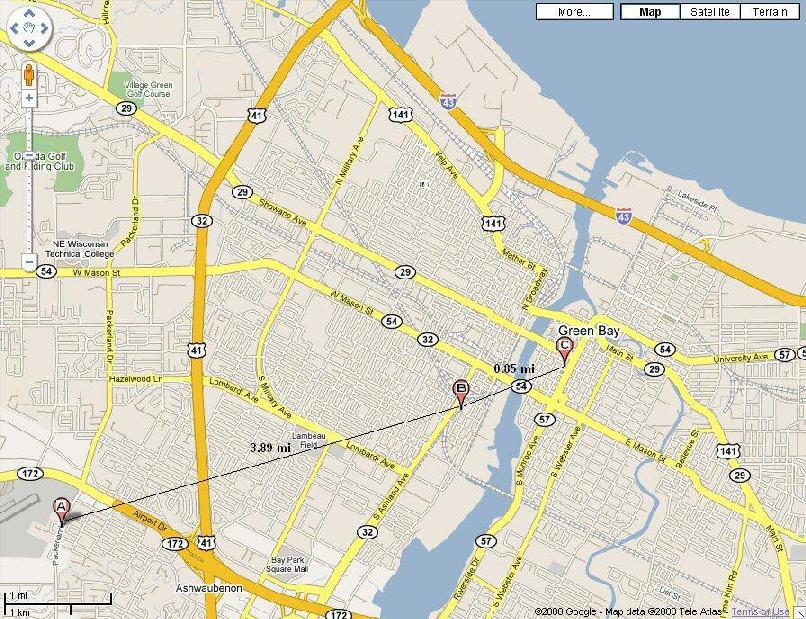 ID-1 D-Star paths used during experimentation.
Points B to C (0.85 miles) are what we ended up using. A to B (3.89 miles) worked in digital voice but not digital data. A few more feet on the tower at home might have helped, we were only at about 35 feet. Fucking stadium was the problem.