L'ANSE CREUSE AMATEUR RADIO CLUB
---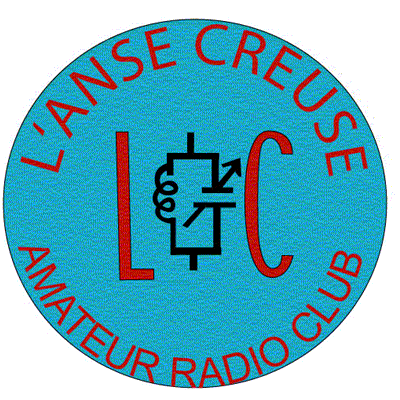 Dec. 2, 2018 LCARC Amateur Radio Swap
Is "The Little Bay Award" on your shack wall?
Read our club Newsletter: "The Tuned Circuit" for Club Meeting information
Board Members & Activity Leaders
Net Participation Points Report from Tom WU8C
ECHO Repeater Status (as of Jan. 2010)
Download Adobe Acrobat Reader Software--->
Here's a list of the L'Anse Creuse ARC nets.
Day and Time
Net Name
Frequency
Monday 7:30pm
15M CW Net
21.165 Mhz
Monday 8:30pm
15M SSB Net
21.395 Mhz
Monday 9:00pm
6M SSB Net
50.160 Mhz
Tuesday 8:00pm
Digital Net
join via Packet Radio on 144.93 Mhz, connect to detqso
join via Internet with HamGate, telnet to ampr.nuge.com.
Thursday 7:30pm
10M SSB Net
28.435 Mhz
Thursday 8:30pm
2M FM Net
147.08+ Mhz
SOME LINKS click on the icons
Fox Hunting
Click here for even more LINKS
LCARC Website Help: Use mouse to view...