Pictures I Took in Scottsdale
I took these pictures at the 2000 ARRL Southwest Division Convention. AD7DB has a lot more pictures from the same place.
These are various mobile antennas I saw on cars parked around the convention site.
Click on any of these to see a larger image.
---
Return to N7JY Page
Looks best using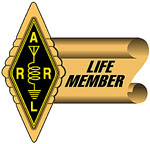 Disclaimer:
The contents of this page do not necessarily reflect the opinions of my Internet provider, my page host (QSL.net), my employer, nor anyone else.

Photos on this page are Copyright © 2000 John L. Bartholomew N7JY.





You're looking at the web page for John Bartholomew, N7JY (n7jy@qsl.net).