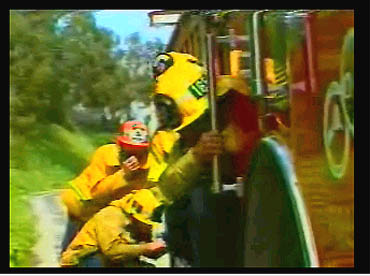 Why Can't We Talk When Lives are at Stake?
US Department of Justice Video on Radio Interoperability

RealVideo

56K Modem
Cable/DSL
T1/Broadband

Windows Media Player

56K Modem
Cable/DSL
T1/Broadband

In the San Diego area THEY CAN TALK
with "BORTAC"

This short video will help you understand the San Diego Border Tactical Communications patch (BORTAC) and how easy it is to use. The BORTAC communications patch was funded by the Office of National Drug Control Policy, Counterdrug Technology Assessment Center (ONDCP-CTAC). How We Can Talk was coordinated by the Border Research and Technology Center (BRTC), a program of the National Institute of Justice.