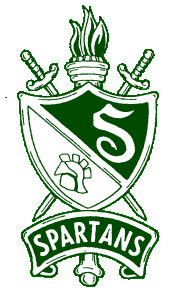 South Torrance High School Class of 1986
---
Welcome the the SHS '86 Web page. We recently had our 10 year reunion at the Queen Mary in Long Beach. A great time was had by all. Below is the on-line reference to the South High Class of 86 Alumni. You can use this page to send e-mail to or visit web pages of your fellow classmates; Just click on the picture or the name. If you would like to be added to this page or would like to update your entry, please send email to

[email protected]

with your web page or e-mail address and any comments you would like to leave for visiting alumni.

---


Byon & Lara Distaso Garrabrant
We have been married 9 years and live in Las Vegas, NV. We have three children, Scott (8), Timmy (5), and Alexis, the new baby. Byon is a programmer developing computer games. Lara is a full time stay-at-home mommy. Byon's Web Page site is hosting these pages.

Steve Drake
Howdie all. I moved up to the Bay Area with my girlfriend about four years ago and currently work in the Development Office at the University Art Museum/Pacific Film Archive at UC Berkeley. Check out our stellar web-site at http://www.uampfa.berkeley.edu/.

Brad DuVall
I've been married for 6 years now to my loving wife Lori and have a 10 year old step-daughter Courtney and a 4 year old son Bradly Jr.( Can't stop a good thing). For the last 6-1/2 years I've worked for the City of Los Angeles, Department of General Services as an Ordering Storekeeper ( That's Right, I spend all your money). Take care and I hope to see you all soon.


Mike Griffith
Hello Spartans!! While in High School I was a photographer and worked with computers... hey.. wait a minute... That's what I do now! For the past five years I have been with the NBC affiliate in Tucson, Arizona where (besides meeting my wife) I have worked as a photojournalist and now as an assignment editor. I'm also the webmaster for our World Wide Web site.



Ken Hammond
10 YEARS! Can you believe it? So much has happened to me in the last 10 years... I'm married, with a wonderful 21 month old daughter! I'm presently working as a Graphic Artist in Irvine and I spend my spare time as a Civil War Reenactor.


Lisa Higgins Potter
I have been married for 8 years and am pregnant with my first child. I live in Redondo Beach, CA and I am an office manager at Higgins Brick Company. If anyone would like to chat, Email me at

[email protected]





Charyn Kaimikaua
Hi everyone! I am still living in scenic Torrance, CA. and I work at the "Happiest Place on Earth" - Disneyland, in the Parade/Show Support Department where I am involved in the parades and such at Disneyland and on my days off I am a Disc Jockey for the American Radio Network. I'm having the time of my life!

Mary Long
I went straight from high school to Embry-Riddle Aeronautical University, Prescott AZ to become an engineer. In fact, Damian Stafford gave me a ride (although he decided later to become a police officer instead). I received a B.S. in Aeronautical Engineering -what a chore:(, however I don't work on airplanes. I want to know who does what they went to school for? Believe it or not, I am actually a Rocket Scientist. Sorta gives a new image to the meaning..... I work on various rockets at McDonnell Douglas, Huntington Beach. I enjoy it most of the time, or at least I plan on enjoying it until I get my student loans paid off. Ian M. and Eric J. would be proud of my developed computer skills - hey, I at least could get on the web (yuk.yuk.yuk). Still single, and haven't won the lotto. (AOL) MDLong500 or

[email protected]



Ian MacKenzie
Hello, my SHS friends! I've been in Davis since you've last heard from me at South. I work as a computer science and electrical engineer. You can find out everything about me that I've gotten around to publishing on my web page at http://wheel.dcn.davis.ca.us/~irmacken/ or I'd love to hear from you if you'd like to mail me at

[email protected]

.



Milt McKinnon & Judi Higgins Sanders
Hello from both of us. Are you ready for this: We are engaged, and will be married in April of '97! (I know what your thinking: NO WAY!) We both still live in the South Bay. Judi works at Higgins Brick, and Milt is a Police Officer (Again: NO WAY!!) We have really been looking forward to seeing all of our old classmates, and talking about old times.


Ferdi Mori
I am not married, no kids, and happily single. Back in May of '92 I was in a motorcycle accident and suffered a compound fracture of my right leg. I have fully recovered and am active again.


Holly Parker Overbey
I've been married for 1 year and we are expecting our first child. I've been a dental assistant for 10 years, and I'm currently working with my husband. We are living in Redondo Beach.



Tracy Peck
I have been married for four years and I have a two year old son named Joshua. I am now living in AL as an Helicopter instructor pilot in the Army.

Mark Rizzardi
Believe it or not, I've managed to stay a student all of these years (surprised?). Currently I'm finishing off my doctorate in Biostatistics at UC Berkeley so that I can start a real job this August. Actually I've figured out how to stay in school indefinitely by being an assistant professor up at Humboldt State University. (Berkeley? Humboldt? No, I don't "inhale" and I ain't no hippie.)
Living the student life all of these years has been fun, but has also prevented me from living through any interesting/scandalous domestic events to gossip about. Finishing school and starting work has unfortunately kept me from the reunion, but you can learn some more about me in my tame homepage.

Scott & Karen Suh Thomas
Married SHS sweetheart (Karen Suh, now Thomas) exactly 11 years after our first kiss on June 4, 1982. Paroled from Arizona State University in '91 with a BSE in Industrial Engineering. Presently at Intel in Chandler Arizona (Corp. Logistics HQ) doing way too much travel (usually to Manila, or Dublin but other places as well). Having a home built in Gilbert AZ scheduled for completion in September.
My beautiful wife Karen escaped from UCLA in 1990 with a BS in Psychology, and then walked away from Arizona State U. with a Masters in Family Studies and Child Development in 1994. When not traveling with me she is the director of a preschool in Tempe, AZ. Our best trip together so far spanned 6 weeks and had major stopovers in Puerto Rico, Malaysia, and Singapore (don't bother packing a sweater). We still see California sometimes.

Jeff Tuttle
Hello class of 1986, I just wanted to let everyone know what's going on with South Torrance Soccer and how to let people know where to get in touch with me if you have questions or comments. I have been coaching soccer at South for 10 years taking over for Mr. Bryant in 1988. I am married to Leslie Contreras (a former Spartan) and have a 10 yaer old daughter named Ashley. I am also the assistant mens soccer coach at Cal State Dominguez Hills, currently in my 4th season. I hope to be working as a teacher at South within the next year or two. I can provide information for both boys and girls soccer happenings at South, as well as other sports info at. Feel free to e-mail me at

[email protected]

Look for possible soccer and football web pages in the future. Thanks and go Spartans!


Maria Virobik

Susan White Rademacher
Greetings from Chicago! I live here with my husband and three children. Bobby is currently a first grader (I'm I old enough to have one?), Billy will head to kindergarten this fall, and Kelly was born in December 1997. After a quick break from school to have Kelly, I'll be going back this fall to finish up my BA and teaching program. You can reach me at

[email protected]

.

Debbie York Ausen
HELLO
I can't believe it's been 10 yrs! I no longer live in Ca. after high school I went to Sweden and ended up living there for 5 yrs.I'am now living in Florida and I've been married for 6yrs. We have a 2 yr old daughter name Hannah.


---
This page by Byon Garrabrant N6BG

[email protected]

2/22/98