---
Elecraft K2
In July of 2000, I built the K2 QRP Tranceiver from Elecraft. It was a lot of fun building the little rig. It's even more fun operating with it! The K2 gets a lot of use in my shack and in the field. It has an awesome receiver with spec's that rival my FT-1000D. I added the noise blanker, 160 meter, and SSB options to the original kit and have performed most of the mods that are posted on the Elecraft web site. UPDATE: I built the 100 watt PA kit in 2003 and added that to the radio. Really helps as we get towards the bottom of the solar cycle.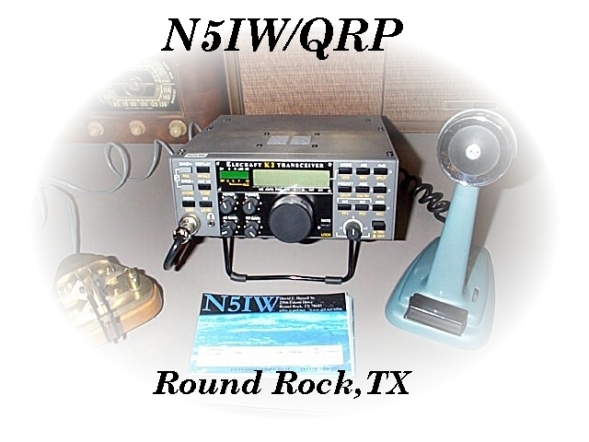 Elecraft K2 #1570 Built by N5IW July 2000
---
I picked up the little Realistic microphone at a local hamfest for $4.00, spent a few hours cleaning and polishing it, and replaced the original element with an element I took out of a an old 49mhz cordless phone. It works great, and is just the right size for the K2.