And now a little about me... I was born in 1966 in North Carolina.
Although I lived in Bowling Green, KY as an infant, my family finaly settled here in 1972. Bowling Green has a population of about 50,000 and the surrounding county has a population of about 50,000. The city is located on Interstate 65 north of Nashville, TN and south of Louisville, KY.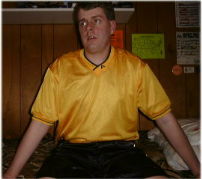 I attended Richpond Elementary until 1980. I then attended Warren Central High School from 1980-84. I then went on to Western Kentucky University where I studied Music and German; although I did not graduate.
Some of my interests include Ham Radio, German, Tabletennis, Wallyball, Racketball, Disc Golf, Karate, Lasertag, Computers and Aviation.
I've been a Ham Radio operator since 1989. The reason I first got into radio was when a friend of mine demonstrated the ability to make phone calls thru the local repeater. Bowling Green has currently 2 VHV repeaters and 2 UHF repeaters.
I've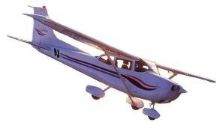 been a Private Pilot since Febuary 1999 and trained in Cessna 150's, 152's and 172's.
I've worked for Ramada Inn (my 1st job), Warren County Parks and Recreation (umpiring), Domino's Pizza for many years and now I work for the USPS as a data entry operator.