Home Page Of N2TSG
Jorge L. Pastor
email:
[email protected]
QTH: Edison, NJ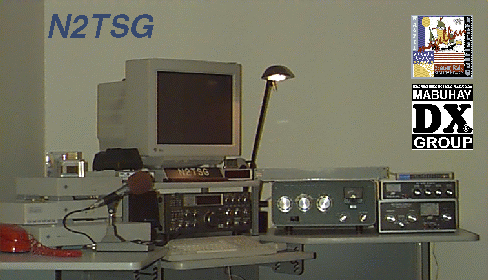 Hot Links
Some Nerdy Stuff I'm Doing
Some Nerdy Pages To Surf When Bored
"Pinky, are you pondering what I'm pondering?" -Brain
Now, here's some links to advanced communications relating to ham radio and radio in general.
Science for Fun
You are visitor number
since 04/15/97
If you have comments or suggestions, email me at

[email protected]
Unite for Java!