Over the years, I've had the fortune of pulling in numerous TV stations. Here's a sample of some of my best TV DX photos.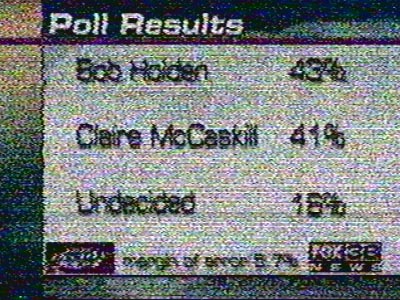 This poll came from K38II Jefferson City, MO (100 mile tropo) during the political primary season in 2004. Bob Holden became the first sitting Missouri governor to lose in the primary. Republican Matt Blunt (son of U.S. Senator Roy Blunt) was elected Governor in 2004.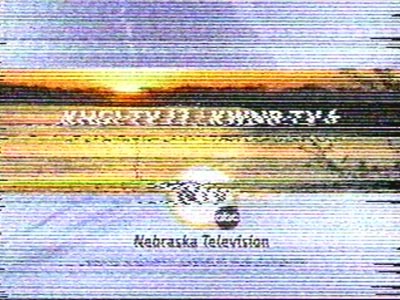 The tropo opening of July 19-20, 2003 put numerous new stations in my logbook. This one, from KHGI 13 Kearney, NE (485 mile trop) was one of the best TV logs I had in that opening.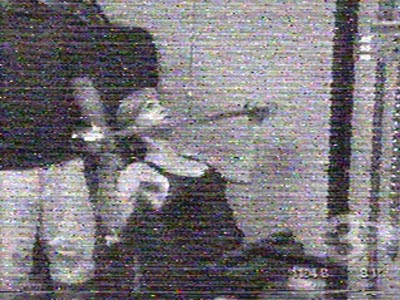 One of the more frequent E-skip catches in later years of the analog era was KTVK 3 Phoenix, AZ (1,255 mile E-skip). This was circa 2003.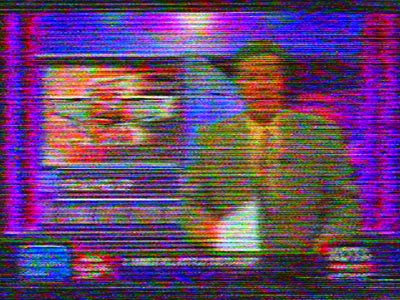 The first time I used the Hauppauge Win-TV-Go card in my computer to capture an analog TV reception was for this one of KOTA-TV 3 Rapid City, SD (760 mile E-skip), circa 2006.
This was my first DTV DX log: WICS 42 (display 20) Springfield, IL (80 mile tropo), logged in September 2005.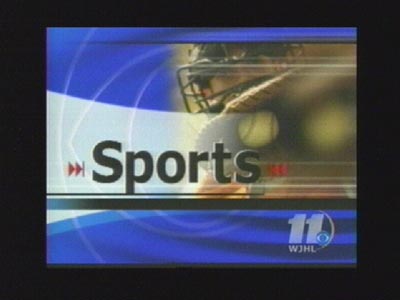 My best tropo catch on digital TV came in November 2006, when I pulled in WJHL 58 (11) Johnson City, TN (470 mile tropo). WJHL moved digital operations to VHF Channel 11 in 2009.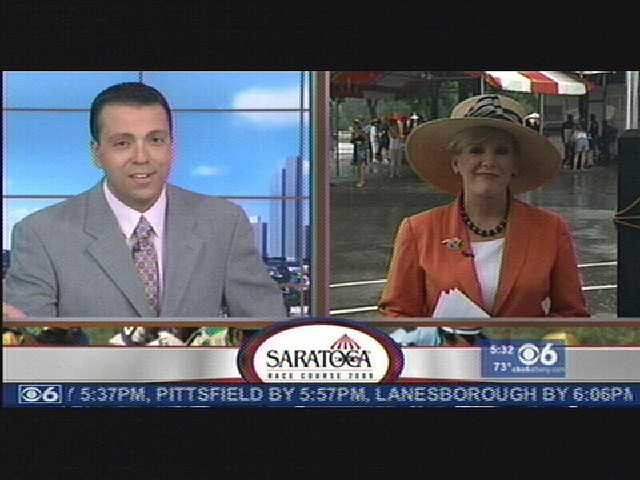 My first digital TV E-skip picture was this of WRGB 6 Schenectady, NY (900 mile E-skip), from July 2009.