Here's a selection of QSL cards and files I've collected over the years.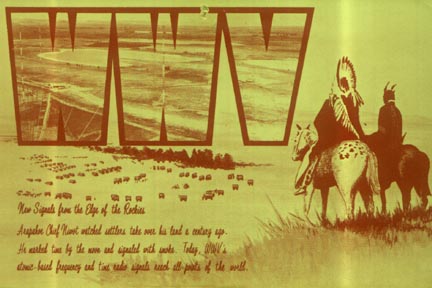 My very first QSL card, from WWV Fort Collins, CO, for a reception on 10 MHz in November 1981.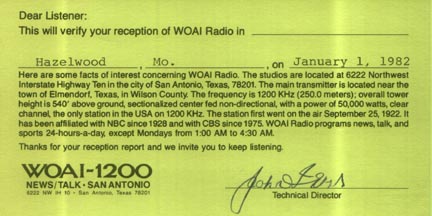 My very first AM (MW) broadcast band QSL from WOAI 1200 kHz San Antonio, TX, for a reception on January 1, 1982.
My first pirate radio QSL, from Up Your Radio Shortwave, for a reception on 6955 kHz in 1997. The pic may have come from a supermarket tabloid. (My apology for the profanity in the quote...I didn't put it there!)
My first eQSL also came from a pirate. Radio Michigan International (KRMI) sent this nice eQSL for a reception on 6950 kHz on Christmas Eve 2000.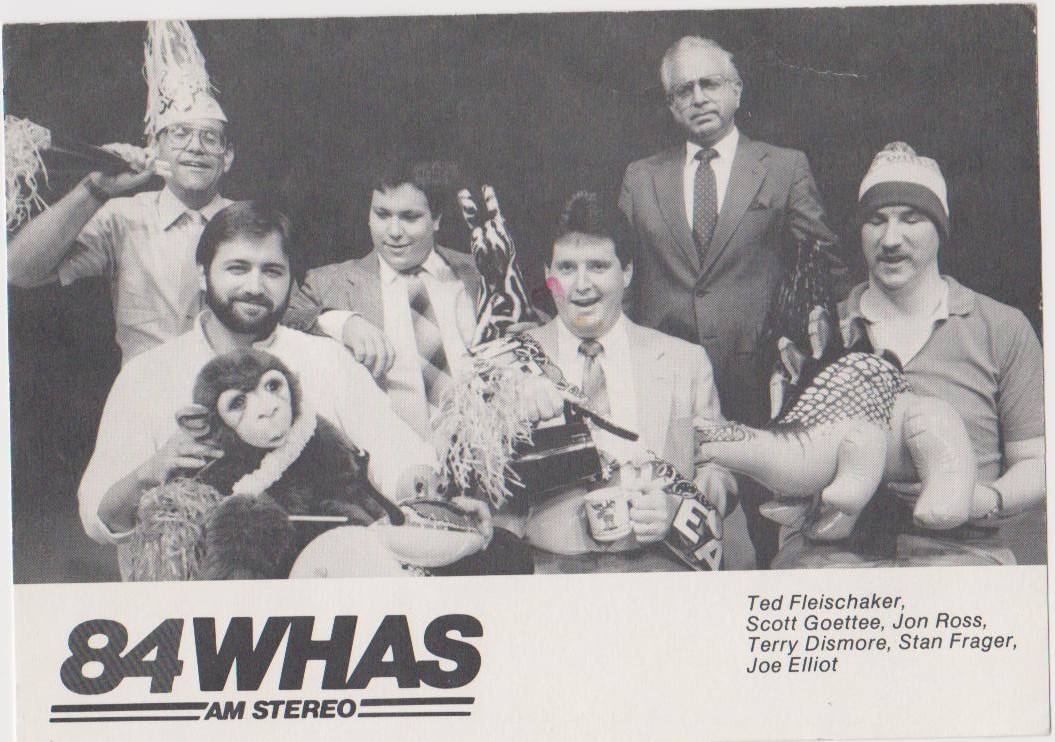 Back in 1988, WHAS 840 kHz Louisville, KY had a call-in show called Friday Night Live, hosted by then-DXer Ted Fleischaker. I called in on the show after I get this card, and told Ted about my radio experience...he was able to locate Woodstock, GA (where I was DXing from) on a map. One of Ted's cast, Joe Elliott, later became a DJ and talk show host on WHAS.
I had to go to Woodstock, GA to get this card! This is from WIL 1430 kHz (later WRTH, now KZQZ) St. Louis, MO for a reception on January 10, 1989.
This QSL from Radio Australia, for a late 1990s reception on 21740 kHz, depicts the shortwave station at Shepparton, Victoria, at sunset.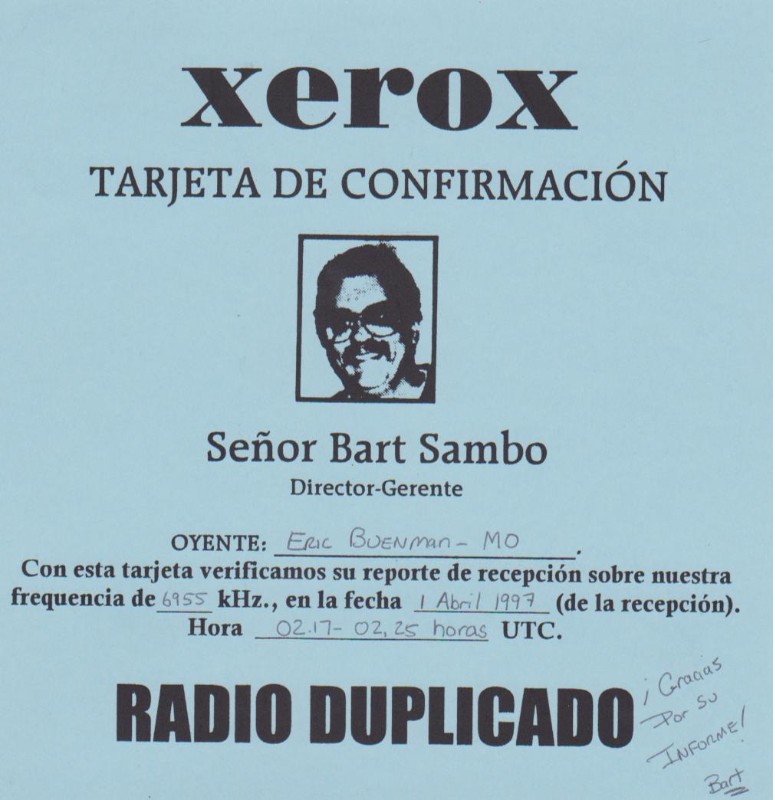 This interesting QSL came from pirate broadcaster XEROX (Radio Duplicado) for a 1997 reception on 6955 kHz. The picture is of someone familiar to members of the North American Shortwave Association: QSL Report editor Sam Barto (a.k.a. Bart Sambo).