Selected pictures from my photo album, taken over the years. All pictures were taken by yours truly, except as indicated.
Yours truly on the air at KCFV 89.5 Ferguson in the summer of 1995. (Photo taken by David Woodmansee)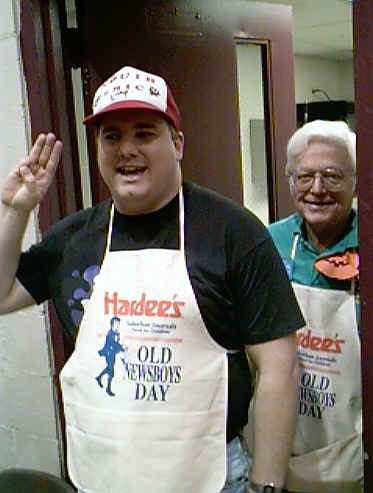 Yours truly hawking raffle tickets at the Halloween Hamfest, Kirkwood, MO (circa 1998). Standing behind me is Winston "Win" Kratz, KB0KK (SK), then President of the St. Louis Amateur Radio Club. (Photo by Jeff Jackson)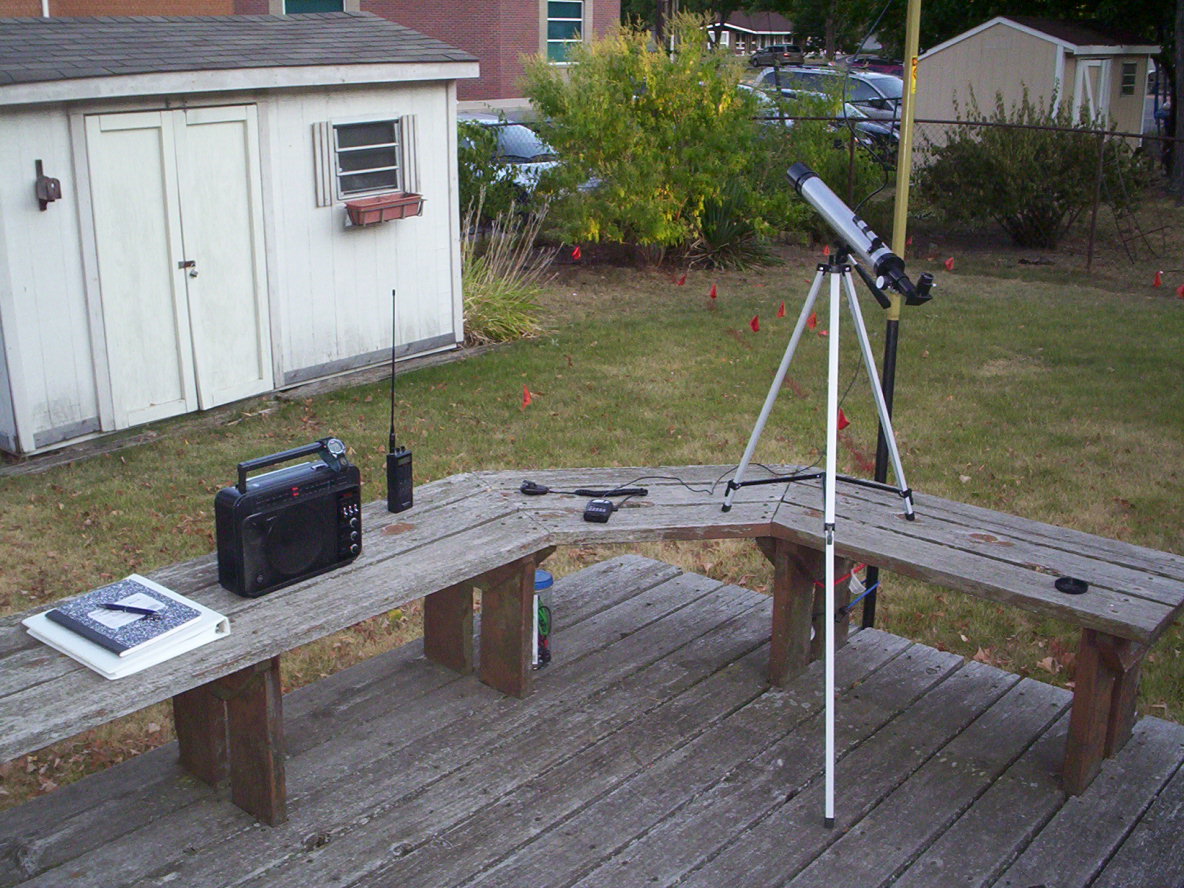 Set up for a night of DXing, checking into a 2 Meter net and stargazing in September 2011.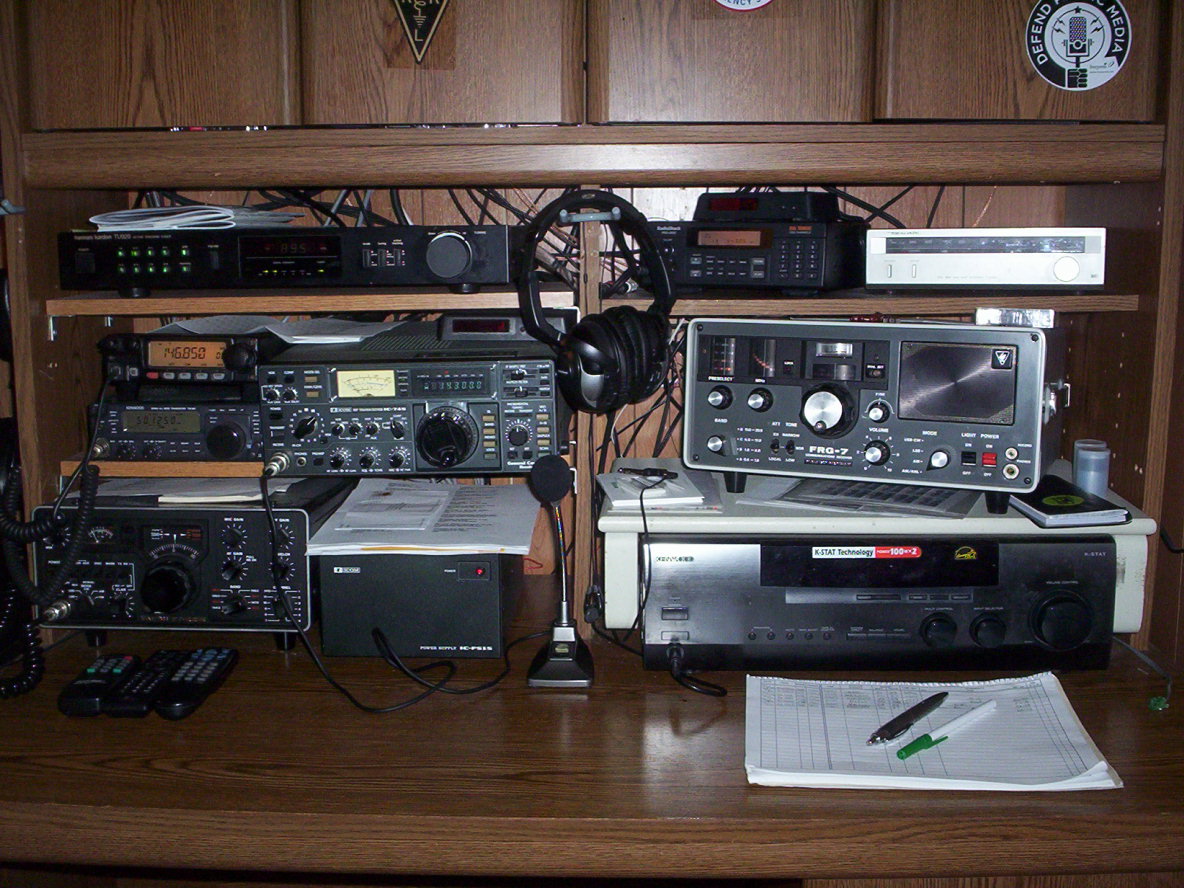 My Amateur Radio and Monitoring station, July 2012.
The TV sets I use to DX analog and digital TV, along with one of the two Zenith DTT-901 DTV tuners, in July 2012.