1185 Dolly Parton Parkway
Sevierville, TN 37862

Iambic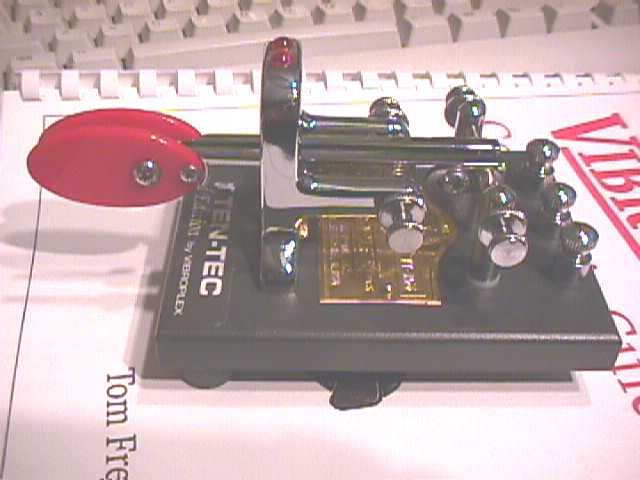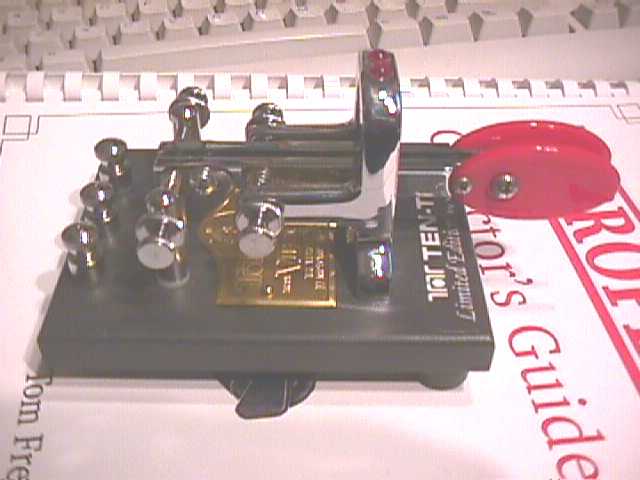 Nameplate      D-9
Serial Number  TT-I166
Manufactured   2ØØ3
Base size      3.5" X 4.5"
     finish    Ten-Tec Gray
Ordered        26 December 2ØØ2
Received       26 January 2ØØ3



Keyer Ad in QST
Limited Edition Ten-Tec / Vibroplex Iambic Paddle

---
Continuously since 189Ø, Vibroplex has been building 'bugs' and paddles for use by the professional and discriminating amateur CW operator. Ten-Tec has long been known for the legendary CW QSK performance of our HF transceivers. We thought a partnership between the two companies to build a one-time only, limited edition run of CW paddles would be a natural.

The limited edition Ten-Tec / Vibroplex iambic standard paddle will be built in a quantity of 25Ø units. These 25Ø feature a unique sequential serial number system that began with #1 as TT-IØØ1, #2 as TT-IØØ2, etc. Once the 25Ø have been sold, this item will be discontinued and no more of this series will be manufactured!

The paddle features joint construction by both companies. Grey texture painted steel base, chrome top parts, red finger pieces.

This paddle is available now at $169.95, until they are gone. As of October 2ØØ2 we are taking orders at a quick pace and expect the run to sell out by Christmas.

Model 6Ø7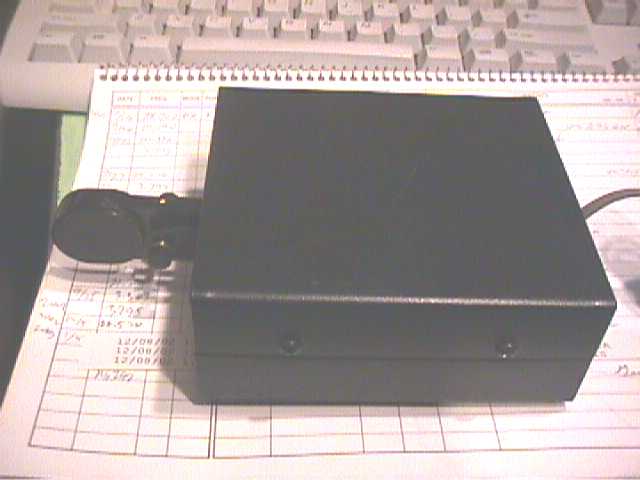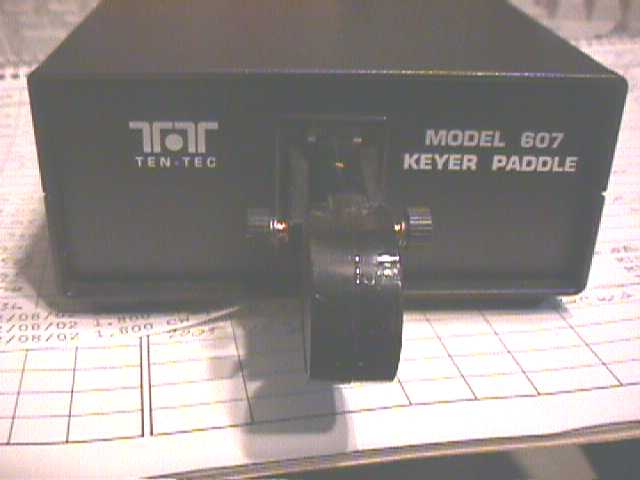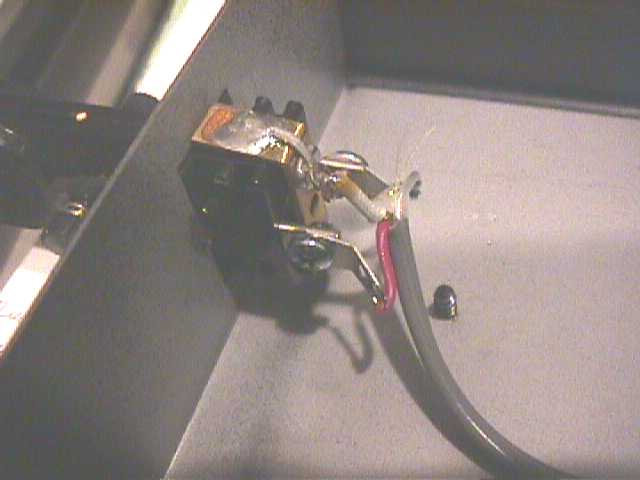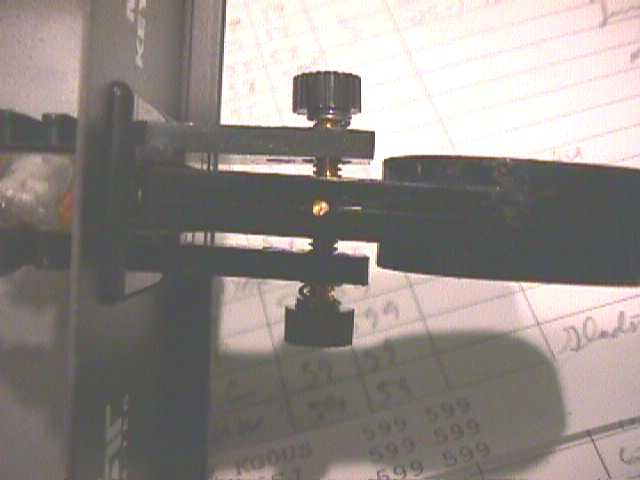 Base size      4.25" X 4.75"
     finish    Black
Aquired        January 2ии3
Where          St Joe Hamfest