Non-Key Collection

ARRL - Memorabilia

Envelope - 1924

Operations Guide - 1922


Division Map - Page 9

Mail Insert - 1924

RCA - Tie Clip Key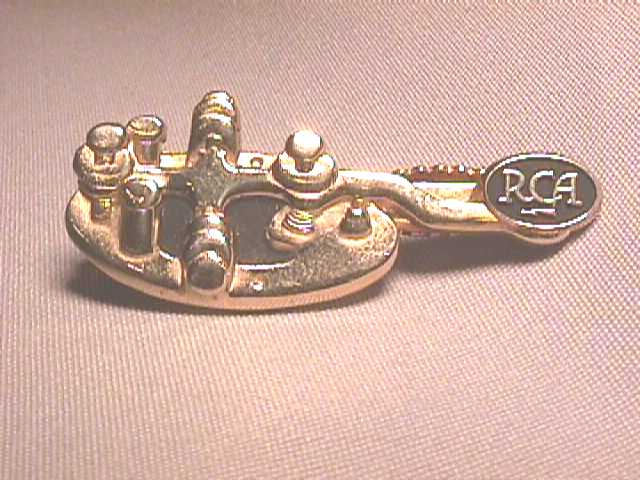 Produced       19??
Size           1/2" X 1 7/8"
Aquired        July 2ØØ1


I understand these were
promotional give aways
from RCA n the 3Ø's and
4Ø's and that there are
two different designs.


Strap Key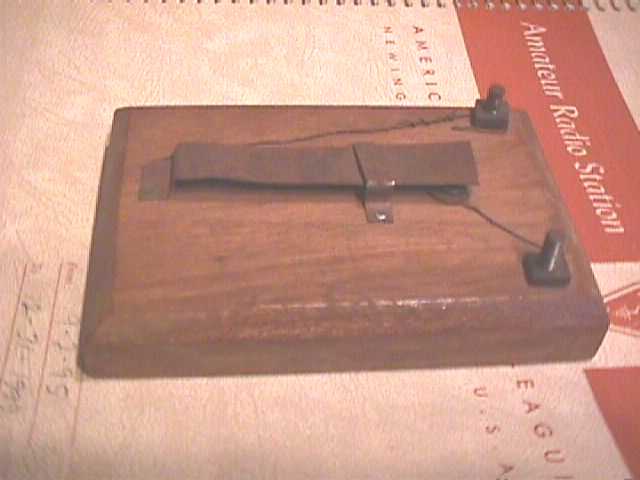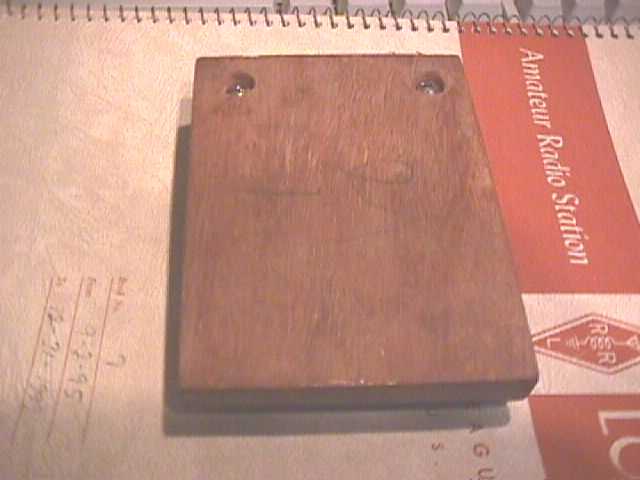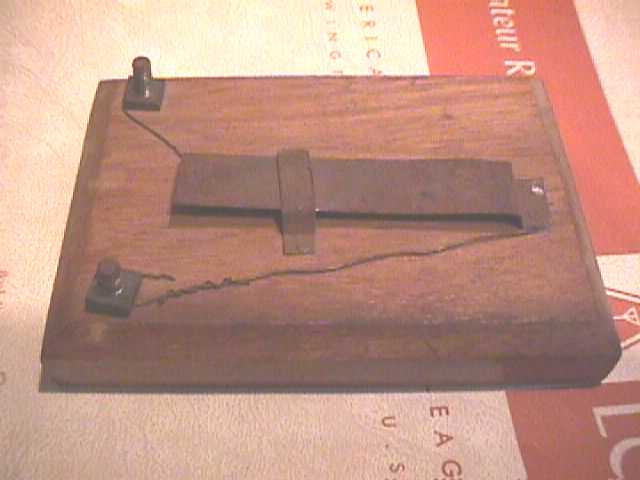 Hand Made

Base size      3.5" X 4.8275"
Aquired        May 2ØØØ


First Day Cover - 1985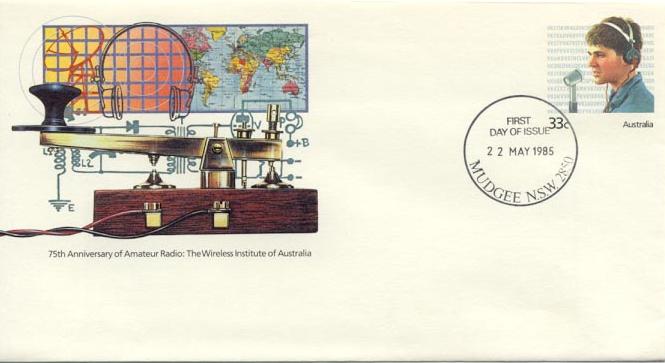 Austrialia

Hand Key ?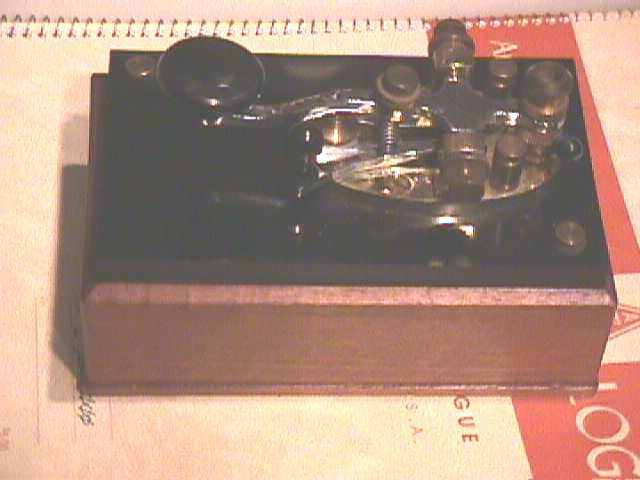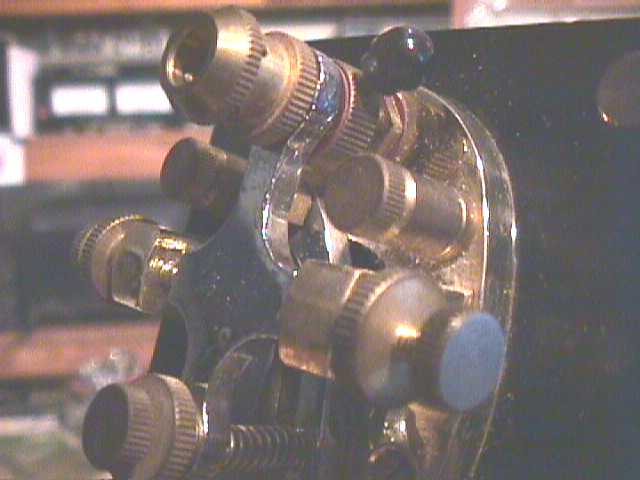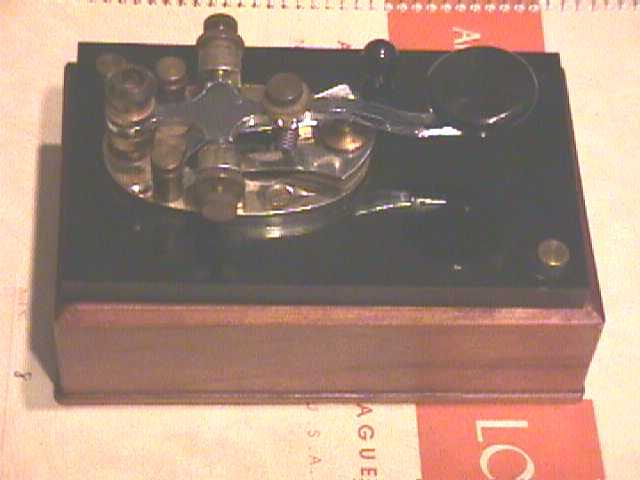 NO! A Cigarette Lighter!

Made by        Hugo Rousseau Co.
Base size      4" X 6"
Aquired        Febuary 2ØØ2


Lineman's Tool?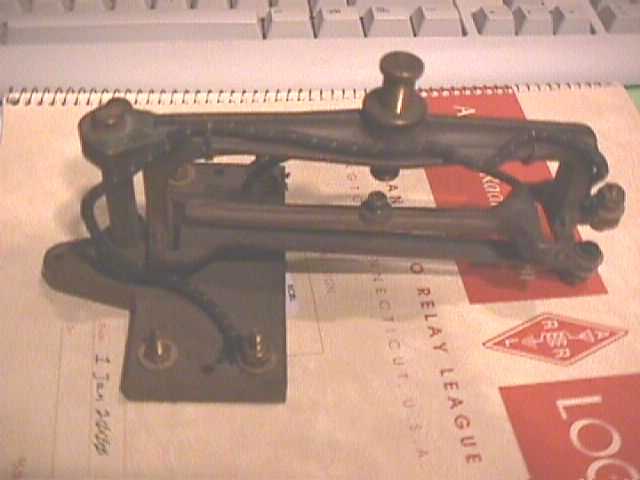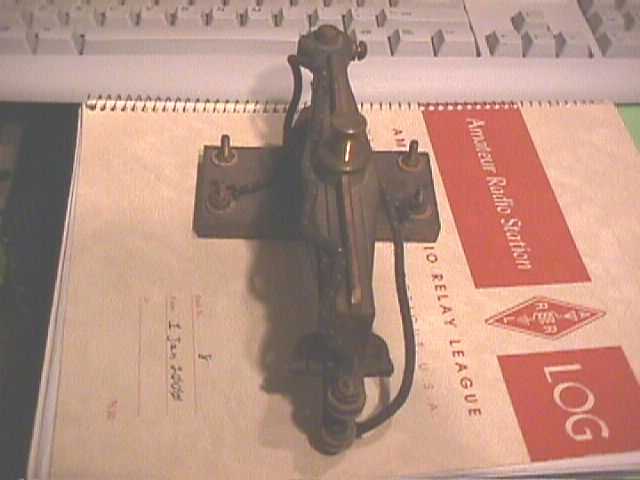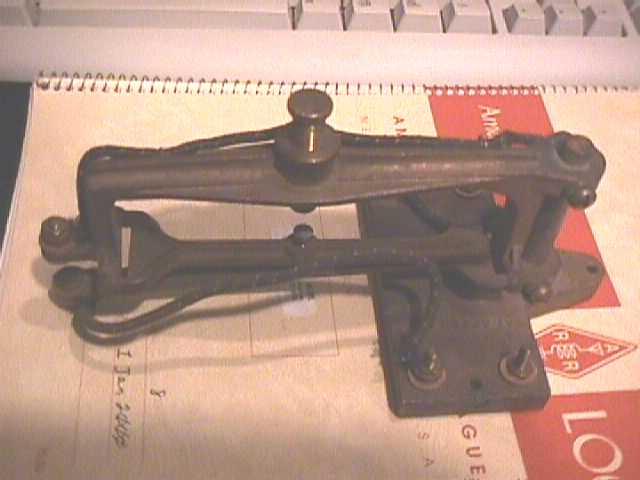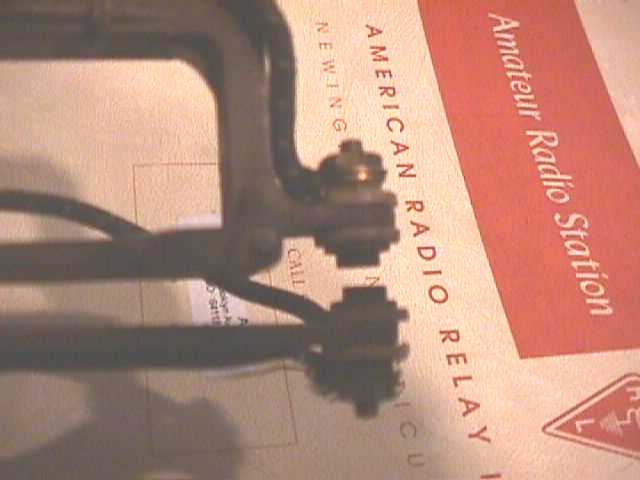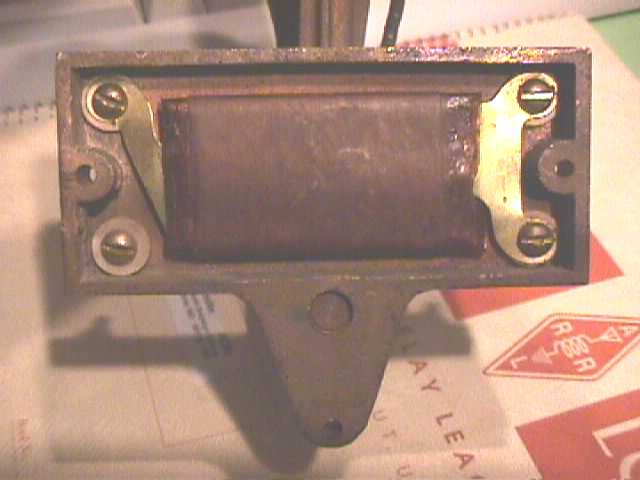 This Device was found on a
Lineman's Tool Belt who retired
from The Great Northern Rail Road.

Does anyone know what it is
or how it is or was used?

Aquired        December 2ØØ1


Norman Rockwell Plate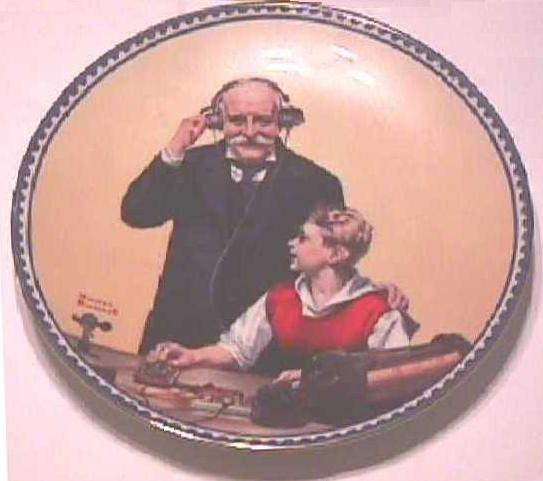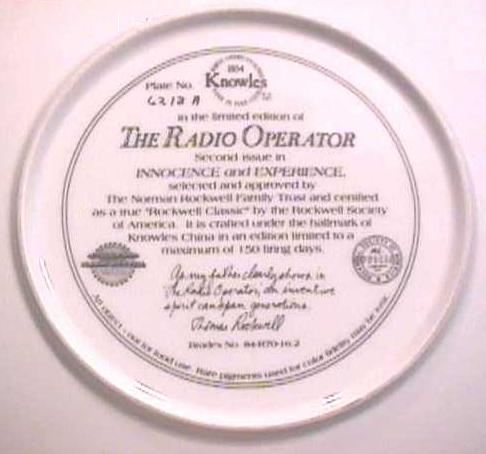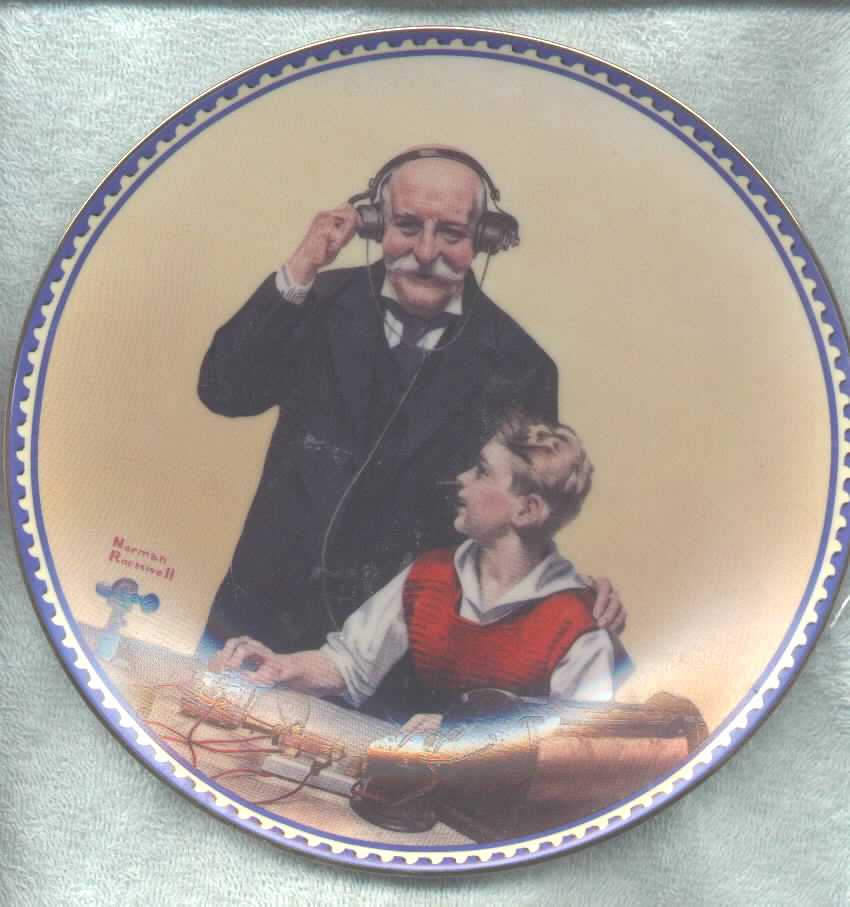 Fired          199Ø
Size           1Ø"
Aquired        March 2ØØ2


Samual Morse Trading Card
First Series of 25 Cards

Printed by     Sunblest Tea
        in     196Ø
Card Number    15
Size           2.75" X 1.5"
Aquired        June 2ØØ2


1945 - The Phillips Code
TCR Edition
Telegraph-Cable-Radio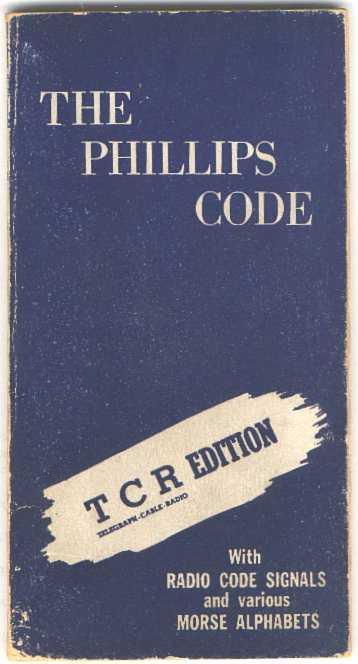 Copywrite 1879 - Renewed January 8, 19Ø7 - Revised 1945


Pages          96
Aquired        September 2ØØ2

Plus an 8 Page Vibroplex Flyer after page4Ø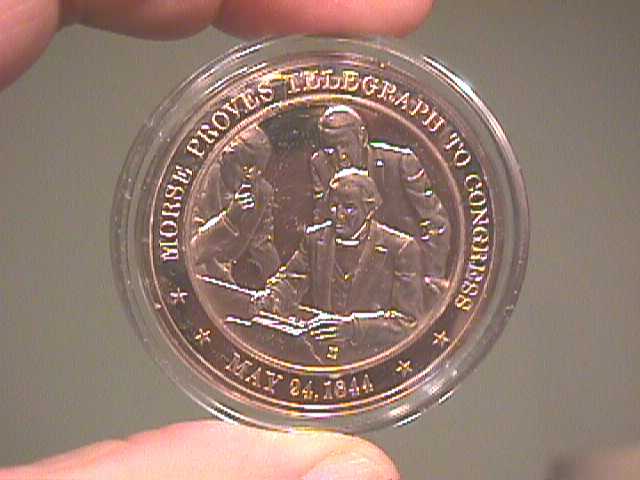 MORSE PROVES TELEGRAPH TO CONGRESS MAY 24, 1844

Stamped by     Franklin Mint
Made of        Solid Bronze
Size           1.75"
Aquired        November 2ØØ2

On the back are the highlights of: 1844

May 24 - Samuel F.B. Morse sends first telegraphic message, "What hath God wrought," between Washington and Baltimore;
May 27-29 - Democrats nominated James K. Polk as the first "dark horse" candidate;
June 15 - Charles Goodyear receives patent for vulcanized rubber.

Nabisco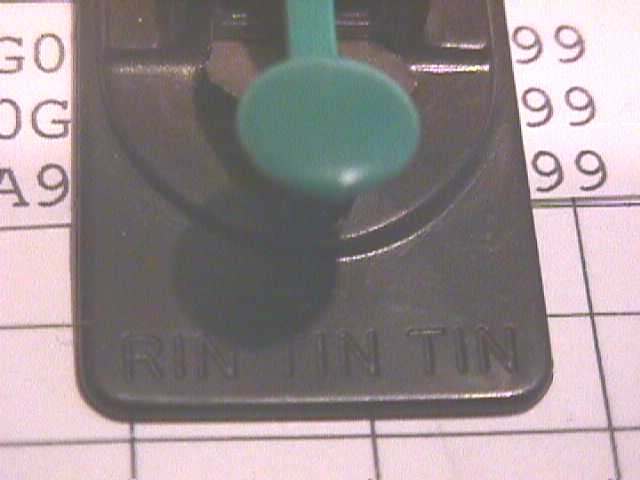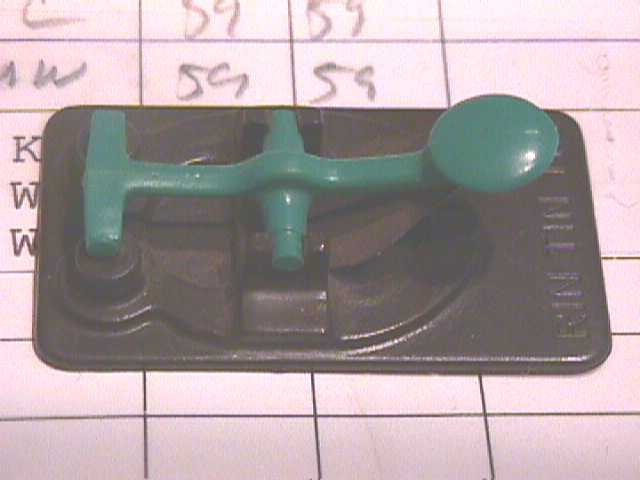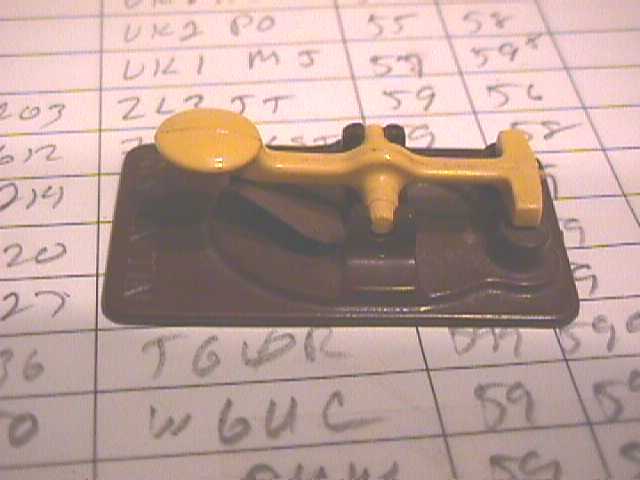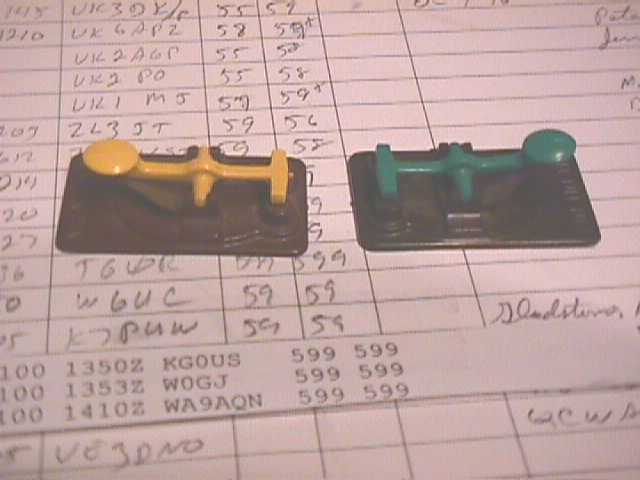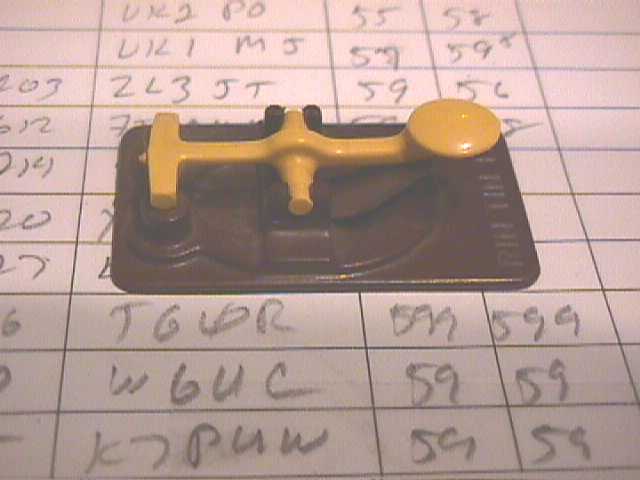 195Ø's Rin Tin Tin Key
Wheat & Rice Honey Premium


Made           195Ø
Aquired        December 2ØØ2

Also available in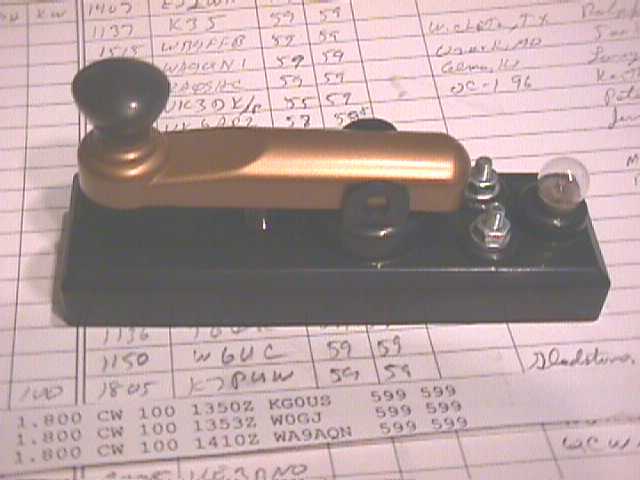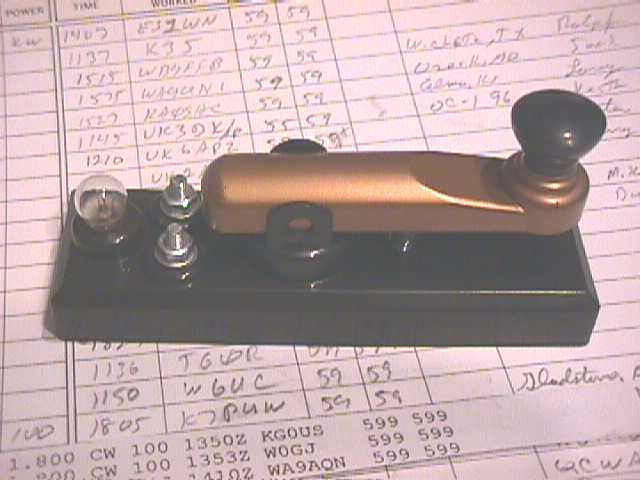 Made           196Ø's
Aquired        December 2ØØ2


Radio Code Manual
by Arthur Nilson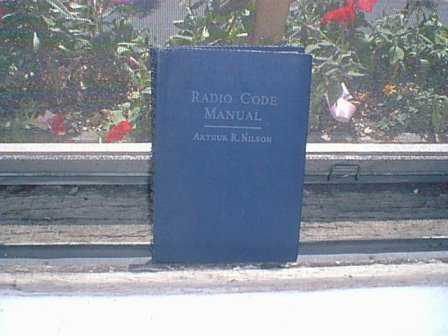 Printed        1942
Aquired        January 2ØØ3


SIMMON'S WIRELESS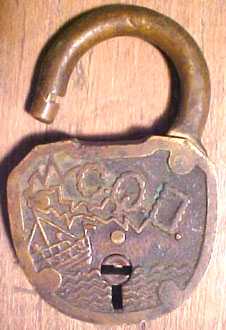 Brass Lock

Made           19Ø4 - 1912 (about)
Size           2" X 3" X 1/2"
Aquired        January 2ØØ3

The floundering ship is sending "CQ D".

an excerpt from
The Telegraph Office Magazine
Volume II, Issue 1
"'SOS,' 'CQD' and the History of Maritime Distress Calls"
by Neal McEwen, K5RW


In 19Ø4, the Marconi company filled the gap by suggesting the use of "CQD" for a distress signal. It was established on February 1 of that year by Marconi Company's circular No. 57. Although generally accepted to mean, "Come Quick Danger," that is not the case. It is a general call, "CQ," followed by "D," meaning distress. A strict interpretation would be "All stations, Distress."

At the second Berlin Radiotelegraphic Conference of 19Ø6, the subject of a distress signal was again addressed. The distress signal chosen was "SOS." (The American distress signal "NC" for "Call for help without delay" was not adopted, although it remains as the international flag symbol for distress to this day.) Popular accounts portray the adoption of "SOS" as being derived from "SOE," which the Germans had used as a general inquiry call. These accounts suggest there was objection because the final letter of "SOE" was a single dot, hard to copy in adverse conditions. The letter "S" was substituted accounts say, for three dots, three dashes and three dots could not be misinterpreted.

Although the use of "SOS" was officially ratified in 19Ø8, the use of "CQD" lingered for several more years, especially in British service where it originated. It is well documented in personal accounts of Harold Bride, second Radio Officer, and in the logs of the SS Carpathia, that the Titanic first used "CQD" to call for help. When Captain Smith gave the order to radio for help, first radio officer Jack Phillips sent "CQD" six times followed by the Titanic call letters, "MGY." Later, at Brides suggestion, Phillips interspersed his calls with "SOS."
Read the whole article here.


Ted Arnold LTD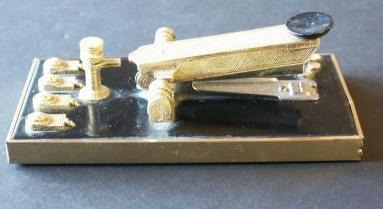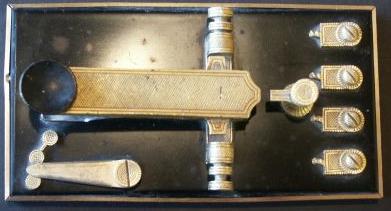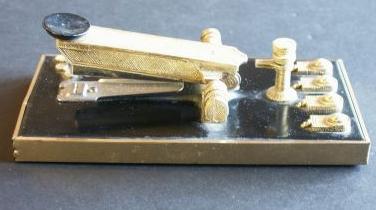 Stapler

Size           2" X 3" X 1/2"
Aquired        March 2ØØ3