n0pqv

NOVEMBER ZERO PRETTY QUEEN VICTORIA

TERRENCE DEAN HILL "TERRY"

3752 QUAIL STREET
APPLEWOOD COLORADO U.S.A. 80033-5434-16
DM79ks
I PREFER TO USE THE NON-STANDARD PHONETICS OF: NOVEMBER ZERO PRETTY QUEEN VICTORIA....95 PERCENT OF MY AMATEUR RADIO HOBBY IS DONE FROM MY CAR OR IN A FEILD DAY TYPE OUTDOOR SETTING IN THE MOUNTAINS...SORT OF A ROVER. YOU CAN FIND ME ON THE I R L P "THE INTERNET RADIO LINKING PROJECT" REFLECTOR 9200 in Indianapolis OR VIA NODE 3350
For More information on IRLP
http://irlp.g4eid.co.uk/status/all_reflectors.html
www.arrl.org
www.aca.gov.au
www.rac.ca

www.buck.com/cgi-bin/do_hamcall

www.eqsl.cc

www.cityfreq.com

Denver TV News & Live Cams
www.kcncnews4.com

www.thedenverchannel.com

www.9news.com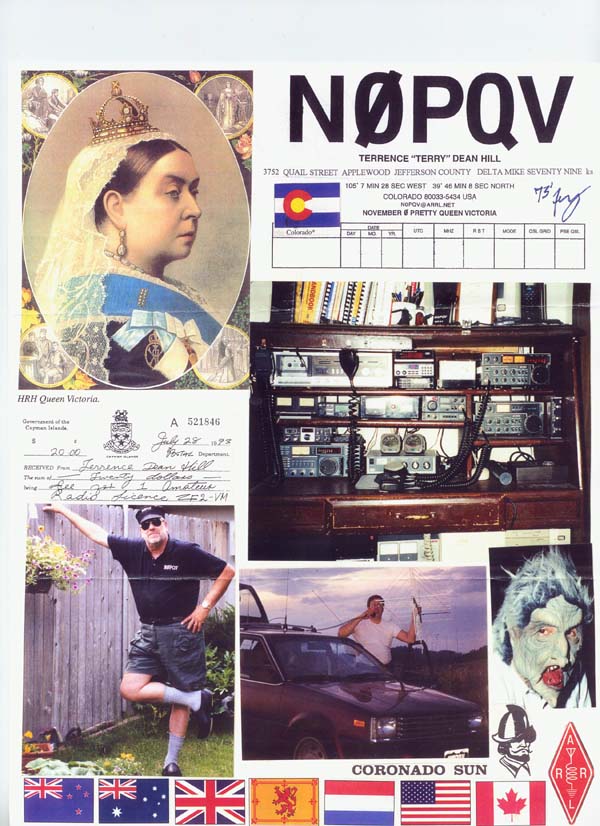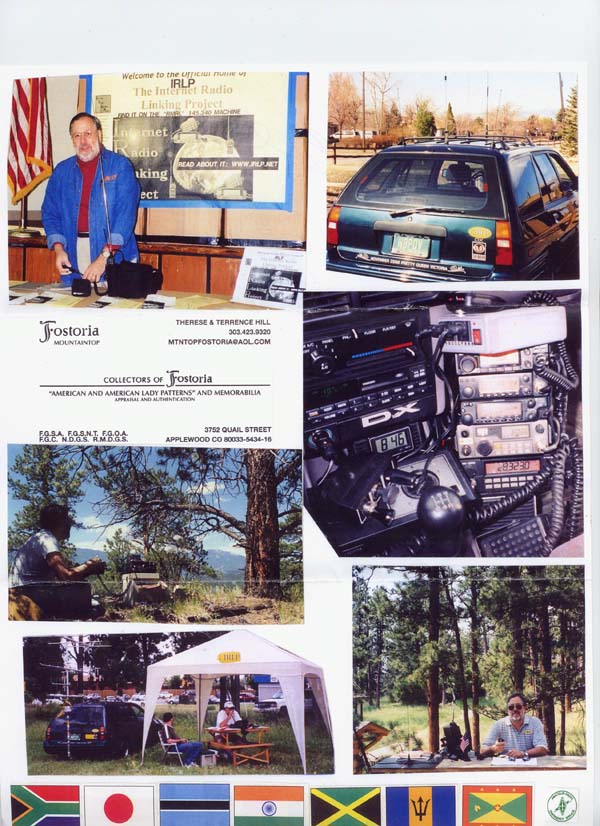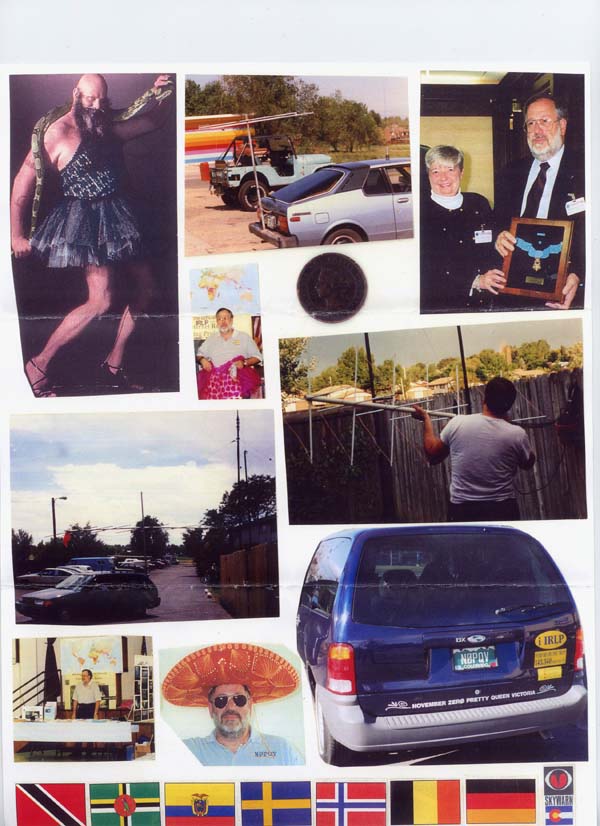 MY WIFE THERESE (TERRI) ALSO DOES SUPPORT MY RADIO HOBBY...BUT IS NOT A HAM..."I HAVE NO PROBLEM WITH THAT"...YES I WAS A SSB CB'ER FROM 1970 UNTIL 1991 WHEN I MADE THE TRANSITION TO HAM RADIO..TNX TO STEVE K9UL.
I WAS BORN IN PARK CITY UTAH, RAISED IN SALT LAKE CITY, I WAS IN THE UNITED STATES AIRFORCE FROM 1964 THROUGH 1968, I ATTENDED THE U OF UTAH SALT LAKE CITY, AND U OF TEXAS IN EL PASO....
I WAS A RETAILER AND WHOLESALER FOR THE FIRST PART OF MY ADULT LIFE AND SINCE 1985 I HAVE BEEN IN SECURITY & BUILDING SERVICES WITH AN INTERNATIONAL BANK IN GREENWOOD VILLAGE COLORADO...MY HOBBIES HAVE RANGED FROM:RAISING SHOW PIGEONS, COLLECTING FOREIGN COINS (MINORS AND NOTEGELD), PHOTOGRAPHY, TRAVEL, BICYCLING, AND FOR THE PAST FOUR YEARS WITH MY WIFE IN THE LEAD ...COLLECTING FOSTORIA CRYSTAL "THE AMERICAN PATTERN" IN CRYSTAL AND FOSTORIA "THE AMERICAN LADY PATTERN" IN AMETHYST....
I AM A SERIOUS PERSON BUT MY LEVITIOUS SIDE DOES CREEP OUT...IT MUST BE THE GEMINI SIGN UNDER WHICH I WAS BORN....HOPE TO TALK TO YOU SOON.
73,
TERRY
You are visitor number
since 12/11/02