All Members: Please plan to participate in the tower party scheduled for 5/19/12 at 1:00 PM at MCFPD Station 12. We intend to dig the hole for the tower base, pour concrete and erect the tower for the ham shack/EOC communications room that day!





Click here for information on the repeater frequency change.





Mercer County Amateur Radio Club - Meeting Information

The next meeting of the Mercer County Amateur Radio Club will be held Wednesday, May 23rd. Please see below for directions to the meeting and other information.

Everyone is welcome to attend this meeting, regardless of your particular field of interest in electronics. A ham radio license is not required to attend meetings or join this group. To learn more about what we do, please see the Amateur Radio Relay League's webpage for those interested in getting their license.





Directions


Date: May 23, 2012
Time: 6:30 PM
Location: 2805 Louisville Road (McAfee Fire Department)

The McAfee Fire Department is located on Highway 127 in the area of Dunn Lane. Driving north from Harrodsburg, the building is on the right across the street from the Kountry Kupboard. Please enter the building through the side door. The location is denoted by a red star on the map below: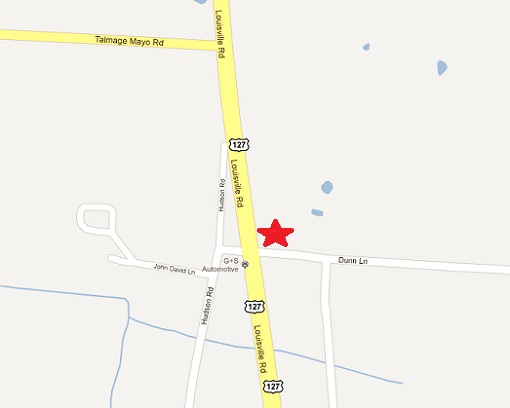 Officers for 2012:
President - Mike Sims, KE4YUC
Vice President - Glenn Phillips, N4VAY
Secretary - Ben Sears
Treasurer - Willie McFerron
Trustee - Glenn Phillips, N4VAY
MCARC News
The MCARC Repeaters Page has been updated with pictures of the repeater move.
The Club Bylaws have been posted on the MCARC Documents Page.
Thanks to all who donated funds for the purchase of a new repeater controller at the November meeting. We collected a total of $220!
The Club is in need of a UHF duplexer for our UHF repeater. If you have a lead on a set of cans that will tune down to 440 MHz, please contact us. We are also in need of technical expertise as we attempt to move our EFJ CR-1010 repeater down to 70cm.
The MCARC Club Station License was issued by the FCC on 11/18/11. Our new callsign is KK4FJO.