My Family

Pictures of me and my family.

Stig Arne Christian Lindblom (Stig), born 22nd of September 1954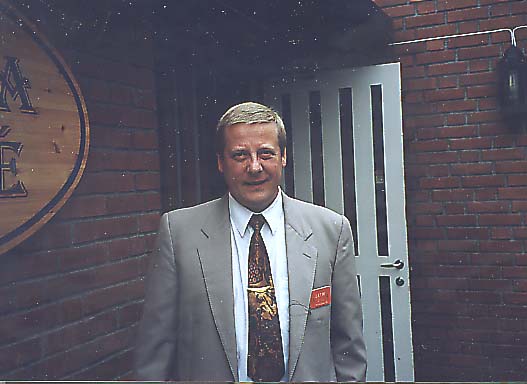 Link to : Pictures from my marriage ceremony with "Jum"

Julie Ludvigsen (grandmother of Stig Lindblom), (1910 - 1999), with great-grand- and great-great grandchildren.
Picture taken outside her house in the sommer of 1996.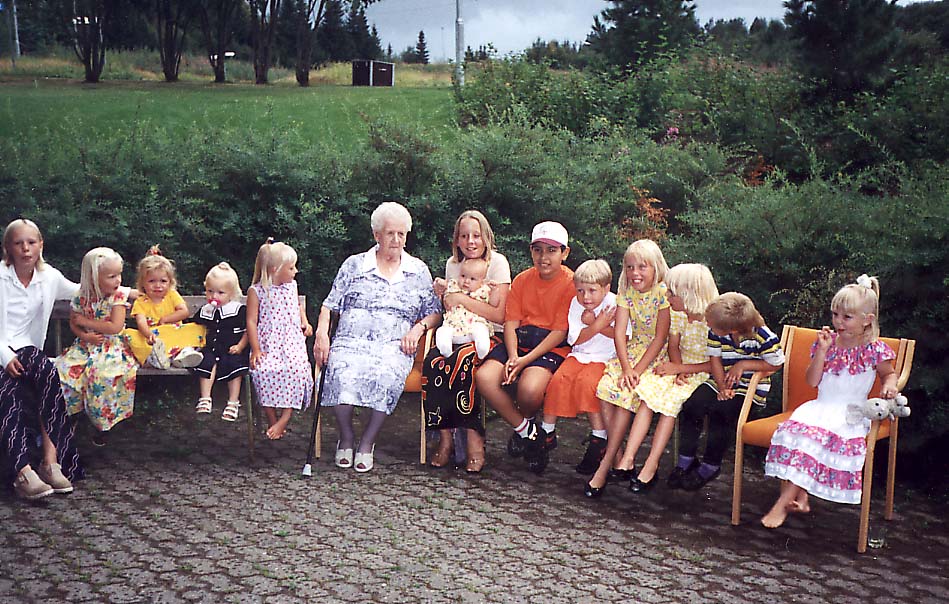 Picture taken at the balcony in Sigrid Undsets vei 18B, Trondheim.
From right: Stig, Jøran (son), Alex, Maritha (daughter), Annicke (niece), Evelyn (mother), Edgar, Tone (sister in law).
In front: Janne (niece), Giovanni (son), and Lise (niese).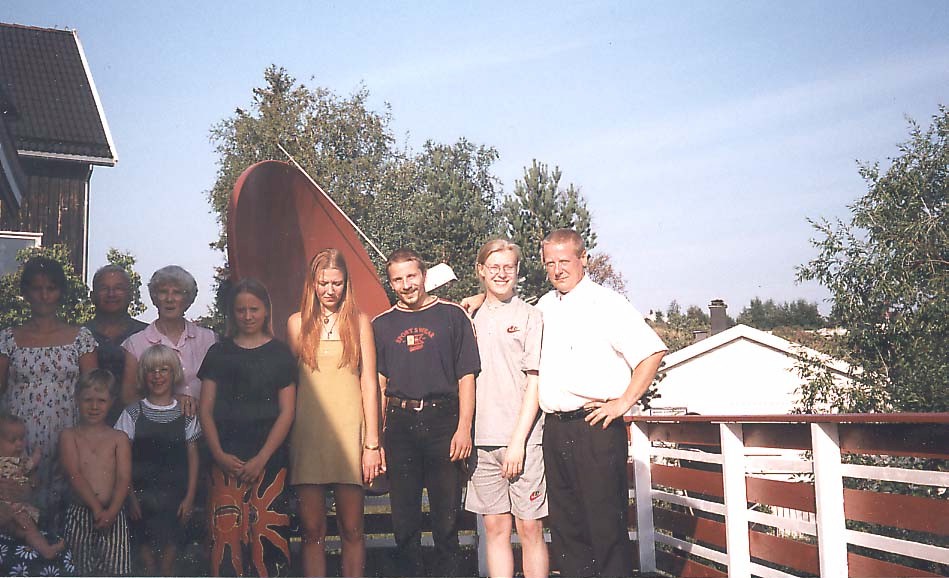 On the veranda of the house at Byåsen (Sigrid Unsets vei 18B).
At the central front we find Julie Ludvigsen (1910 - 1999).
In the back we see her daughter Evelyn Eriksen (1934), grandson Stig Arne Lindblom (1954),
great granddaughter Maritha Lindblom (1979), and her great grandson Jøran Lindblom (1979).
In front besides Julie we see her great grandson Giovanni Lindblom (1992),
and her great-great grandson Marco Lindblom Størseth (1993)
5 generations at one time.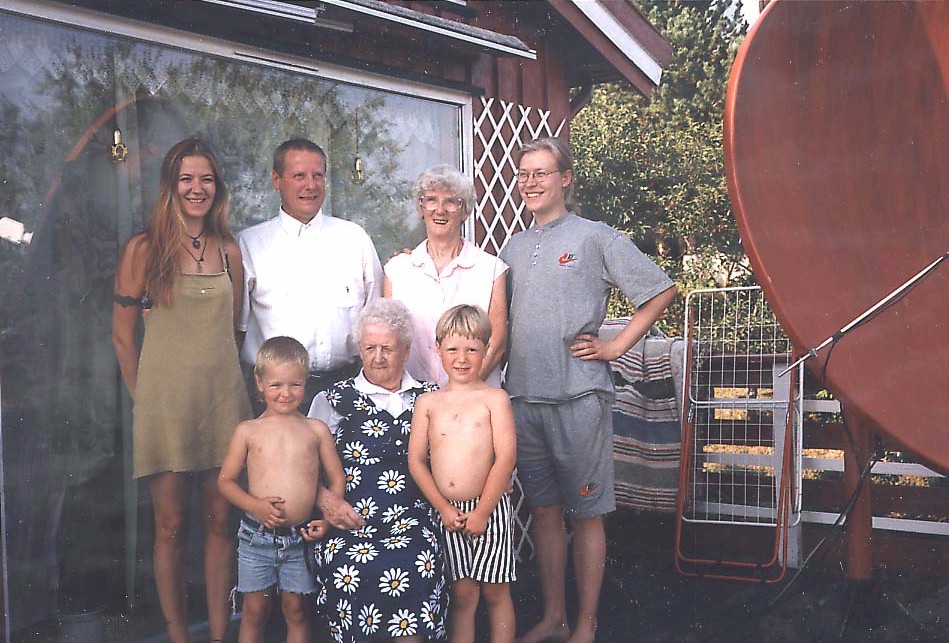 Giovanni and me, visiting Zoila (Giovanni's aunt),
during her wedding with Kristian, in Münster, Germany (1996).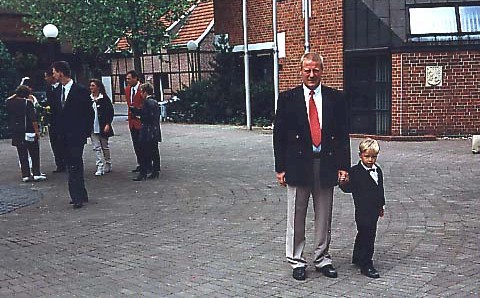 The latest one to arrive: Sondre, son of Thatsana (Jum) and Stig,
born in Oslo, November 10th. 2001.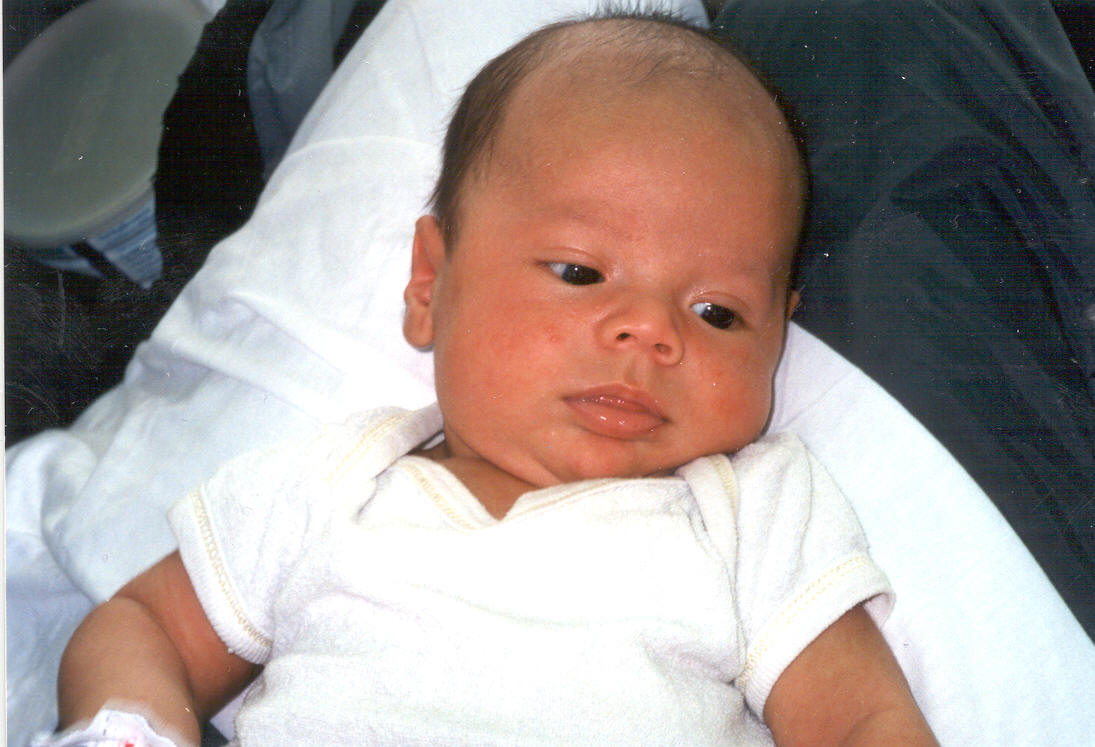 Sondre and Daddy on the beach in Thailand, January 2002.


Lars and Tone Lindblom, and their children.
(Lars, is Stig's brother).
Annice (1.sept.1984), Beate (30.july.1987), Janne (23.feb.1990), Lasse (26.sept.1995), Lise (17.des.1996).
Elise born in 1993, died in her bed while asleep, only 4 months old.
Picture taken in 1996.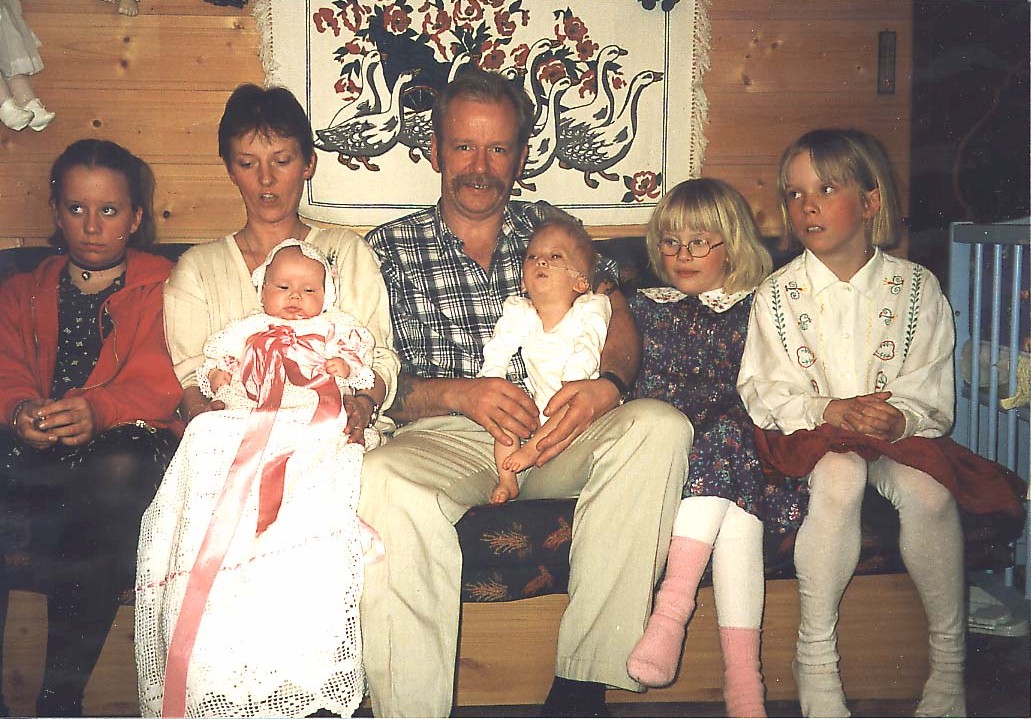 Link to: Pictures from my marriage ceremony with "Jum"
Link to: More family pictures.

---

Thank you for visiting my homepages!
Please leave a "note" in my guestbook.
Welcome back!
Best regards from Stig