KZ4G Page Two
Here are a few pictures of my ham radio history.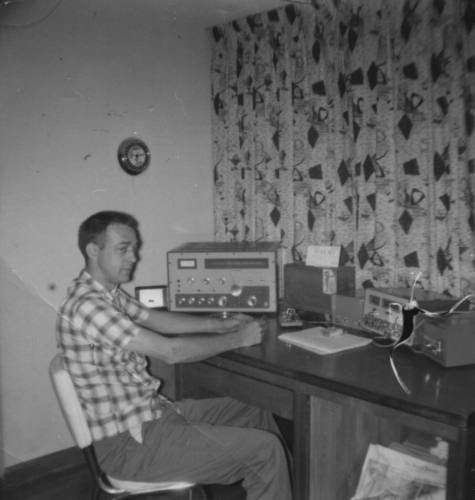 W8LMF - October 1963 - Heathkit station with an Mohawk RX-1 and HX-20 transmitter.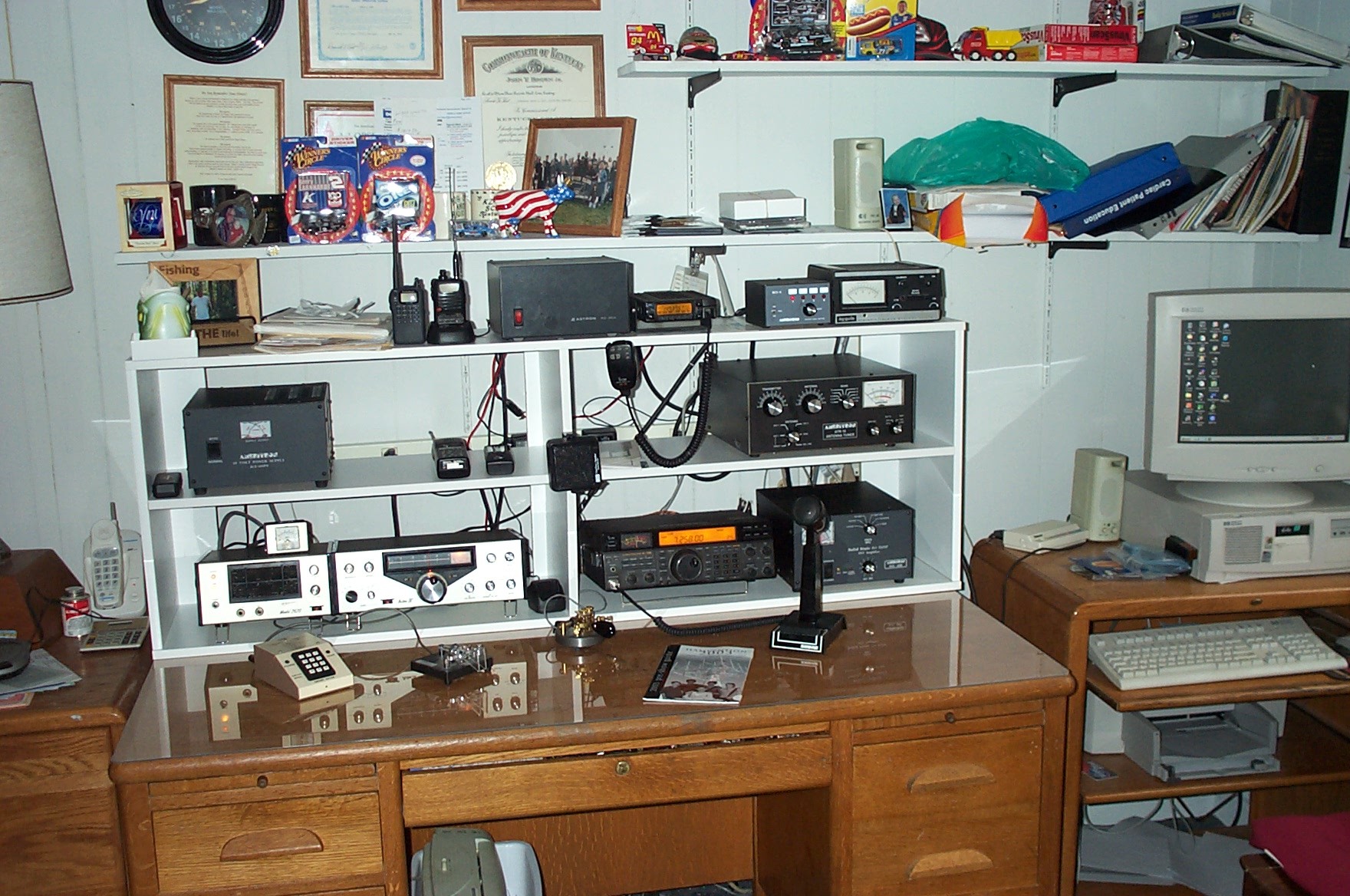 KZ4G - July 2002 - Ten Tec Triton IV and Icom IC-736 Ameritron ALS-600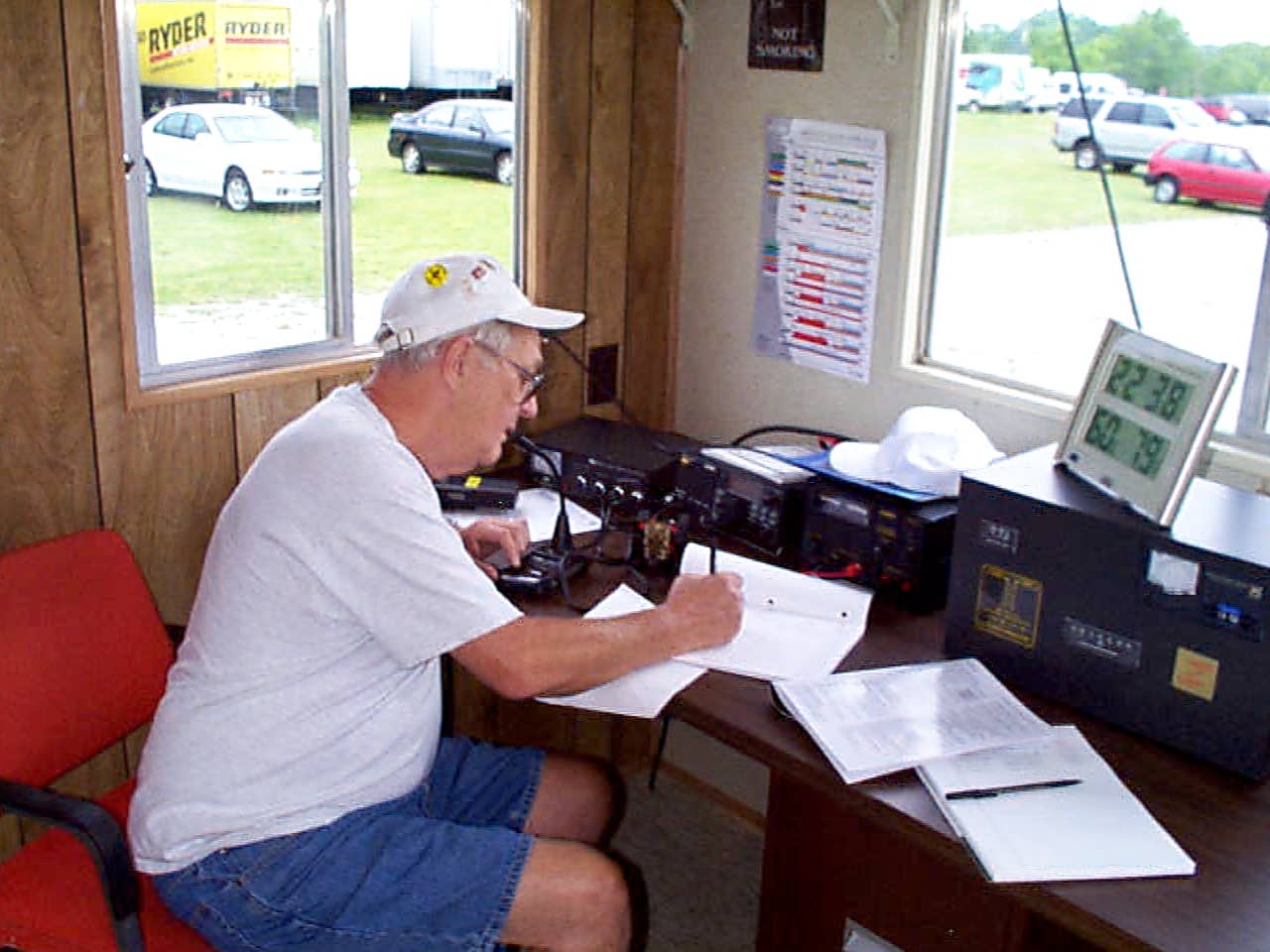 Operating W1AW/8 at the ARRL National Convention in Dayton, Ohio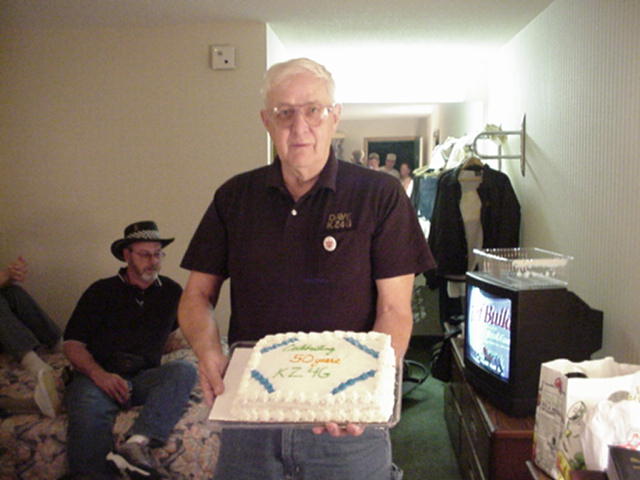 Celebrating 50 Years in Ham Radio at Hamvention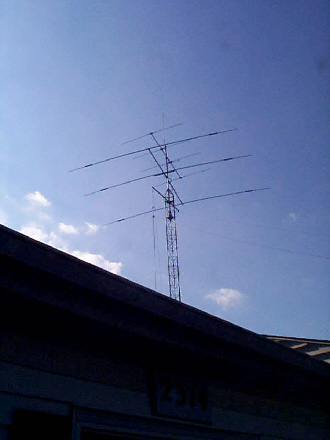 KZ4G - Antenna Farm - Mosley TA33, Hy-Gain DX-64, Diamond X200, and 160, 80 & 40 meter dipoles.
Operating as ZF2LV in June 2003