W4HMK, Horace Hiner
153 3977 Waugh Switch Rd.
Big Island, VA 24526
---
"The Voice of No Business Mountain !"
Dick's Baltic Cruise, 2012
Dick's Visit to Australia 2012
Ham Radio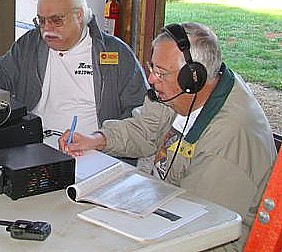 Special Event Station at Poplar Forest


by Dick, W4HMK Operating The Station
I was licensed as WN4HMK in 1954 as a Novice while in high school in Lynchburg, VA. Upgraded to General Class in 1955. My first rig was a single 6L6 CW homebrew, but as soon as the General was received, I purchased a WRL Globe Scout 65A. I found a ham who wanted to get rid of a 1 KW AM homebrew. I drove it with the Globe Scout and kept it for several years. Sold it and purchased a Globe King (500W AM) and put the Globe Scout in the car as a mobile rig. I was stationed with the Air Force in northern Japan (Hokkaido) and operated the MARS station there from 1965 to 1966. I used a KA4 call sign and it goes without saying never had a problem making contacts in the US.

I have now established a station in the Blue Ridge mountains near Big Island, VA about 15 miles west of Lynchburg, VA with a SB-200, an IC 718, a FT-100, 2 and 6 meter beams and a G5RV for HF. Operate on 2, 6, 17, 20, 40 and 75 meters, using SSB, FM and PSK31.



Our House at the top of the driveway.
At the bottom of the driveway.
One of The Hairpin Turns.
Moving Van in trouble at one of the hairpins
Flying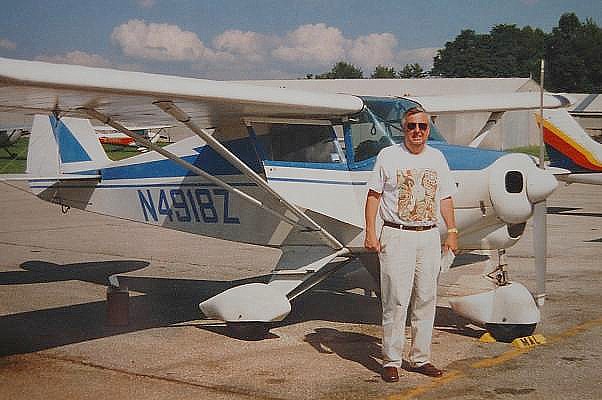 When I was flying the Colt. I had it for 8 years and enjoyed every minute flying it.

Jefferson's Poplar Forest
Special Event Station at Poplar Forest



by Dick, W4HMK Operating The Station

Poplar Forest, located in Bedford County Virginia, was Thomas Jefferson's retreat during his presidency. It is a beautiful National Historic Landmark. It is the innovative architectue that Jefferson designed during his second term as President. Jefferson visited Poplar Forest for rest and relaxation. It gave him a chance to spend time with his family and escape the crowds at Monticello. This historic facility is located near my current home and where I volunteer as a tour guide. I enjoy the beauty of the location and explaining the historic significance of things to the public.
During the 2009 Special Event Station at Poplar Forest


Thomas Jefferson's Retreat Home at Poplar Forest
2009 Special Event Station at Poplar Forest


by Dick, W4HMK at Special Event Station QTH
Greetings from No-Business Mountain, VA !
---