Ham Radio on Florida's West Coast
224.22 KO4CR/R, Largo

| | | | |
| --- | --- | --- | --- |
| | | | Live Radar Image |


224.22 Repeater Update

EchoLink® is up and running on 224.22.

EchoLink on the 443.050 HEART Club repeater is up and running. Tone 103.5

See below for more on EchoLink.

The 224.22 repeater has an audio test function.
If you would like to hear how you sound over the repeater, just follow this procedure:
- Key up and identify.
- Enter "8 1" on your TouchTone pad and unkey. If your input is decoded properly, you'll hear "O K" in CW.
- Key up again and make a short (10 seconds or less) voice transmission and unkey.
- You should hear your audio played back over the repeater.

Updated 06/09/17

NEW - WCF SECTION Web Page! Click HERE!

Darrell Davis, KT4WX - Section Manager

Serving the needs of the Amateur Radio Operators in Charlotte, DeSoto, Hardee, Highlands, Hillsborough, Manatee, Pasco, Pinellas, Polk, and Sarasota Counties

| | |
| --- | --- |
| | Ralph's Hobbies and Amateur Radio Supply has been sold. |

Check out the 147.03 Repeater system!
The transmitter is located in mid-Pinellas county,
and there are several remote receiver sites
serving Pinellas and North Hillsborough Counties.
Click on the map to learn how to access the receive site nearest to your location.

The 147.03 Repeater is on EchoLink®!
See below for more on EchoLink.

EchoLink®

EchoLink software allows licensed Amateur Radio stations to communicate with one another over the Internet. The program allows worldwide connections to be made between stations, from computer to station, or from computer to computer, greatly enhancing Amateur Radio's communications capabilities. There are hundreds of thousands of registered users in hundreds of countries worldwide!

For licensed hams, EchoLink software opens up new possibilities for communicating around the world with other amateurs. Your PC links you or your local repeater to any of more than 110,000 other stations over the Internet.

Sign up and download the free software here!




Ham Club Links

Find information about Amateur Radio Operators
on the QRZ Callsign Lookup page.
Find information about Amateur Radio Operators on the
Buckmaster Callsign Lookup page.

Shuttle Gallery


A collection of images from past Shuttle flights.
Also, audio and video files from past Shuttle missions.

Click on the picture to go to the gallery.


---

---
Current satellite image and surface map
Click on the map
for a larger
more detailed image.

Click here for loop.
From Unisys Weather.
---
Here's the latest weather images.
Click on any item to bring up the image:
NWS latest Tampa Radar

BayNews9 Klystron 9 Radar

TampaBay's 10 Florida Doppler Radar

WFLA Ch. 8 Animated Doppler Radar

WFTS Ch. 28 Animated Titan Doppler Radar

WTVT Ch. 13 Skytower OMNI Tampa Bay Area Animated Radar

NexRad Radar - Tampa Bay

Intellicast Tampa Radar Summary
Intellicast Tampa Radar Loop
Intellicast National Radar Loop

Pinellas County Real-Time Weather Station






Would you like to know what your current IP Address is?
If so, click here: SEE YOUR IP ADDRESS

Would you like to see how fast your Internet connection is?
Click HERE!


---
Check out the Drudge Report for late-breaking
news and a plethora of links to columnists.
---
Lucianne Goldberg's page of articles and postings.
---
Look it up!
The entire Merriam-Webster Dictionary is online.
---
Today's Cartoon
---
---
The Florida Repeater Council page contains a complete up-to-date listing
of all Florida repeaters as well as information on repeater coordination
and most everything else you might want to know about the FRC.
---
---
NORAD Two Line Element Sets from Dr. TS Kelso for tracking satellites.
Dr. Kelso has been generating Keplerian element files for more than 20 years.
---
STSPLUS©
The STSPLUS program is intended for use during Space Shuttle missions and for general
satellite tracking using NASA/NORAD 2-Line Orbital Elements like those supplied by Dr. Kelso (above).
The author of STSPLUS, David H. Ransom, passed away in November, 2006. His website has been taken off line.
STSPLUS© Version 0223 dated 10 June, 2002 is still available! Please email me at ko4cr@tampabay.rr.com if you would like a copy.
This program runs in DOS only.
---
Current Phase of the Moon:
---
---
---
Read Florida Suncoast Newspapers right here!
---
| | |
| --- | --- |
| | Did you win? Click on the Flamingo and find out! |


The Patriot Guard Riders is a diverse amalgamation of riders
from across the nation. We have one thing in common besides motorcycles.
We have an unwavering respect for those who risk their very lives
for America's freedom and security. If you share this respect, please join us.



Click on the image to Get the Skinny
on Jordan's new Zero Calorie Cocktail Mixes!
Tell Jordan that KO4CR sent you.

Visit SAM'S BOOKS at the Oldsmar Flea Market.
Used books at a good price.
Tell Sharon that KO4CR sent you.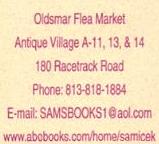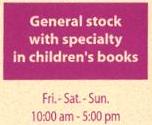 Click above for the Sam's Books web page.

Breast Cancer Research Stamp
"Fund the Fight, Find a Cure"



This stamp is on sale by the U.S. Postal Service to help fund breast cancer research. Please consider using these stamps, as it is vitally important that we take a stand against this disease that kills and maims so many of our wives, mothers, sisters, and friends.

Instead of the normal $0.41 per stamp, this one costs $0.55 per stamp. The differential goes to breast cancer research. Seventy percent of the differential is transferred to the National Institutes of Health (NIH), and 30 percent of the differential is transferred to the Medical Research Program of the Department of Defense (DoD).

To date, more than $54 million has been raised for research from sales of the Breast Cancer Research stamp. Please help fight this terrible disease.


Click on the banner to learn the latest about the Shindler/Shiavo Foundation.


You can page me with ICQ! Just click the button.
A message sent by ICQ will reach me immediately if I am online,
or it will be delivered as soon as I connect to the internet.


This page was started on February 27, 1999 and updated on August 25, 2017.




Local Time is about


Internet Time is





Click here for info on Internet time.

Click here to convert between Local time and Internet Time.

The above time is based on your computer's clock.

_______________________

Check out this interesting clock:
Click here, then move your mouse and see what happens!


---