Michigan Bluff,CA DX Expedition September/3rd-5th/2011
Equipment: Yaesu 857d @100w, 1 G5RV , Rope.
Juring the trip 16 SSB QSO's were made from our location, the radio was set up in Bobet hall were the radio equipment and it's operator KJ6DZB were on display all weekend. One workshop was given for about 7 people,as well as numerous conversations took place throuout the weekend stay. Some rater technical but one with the Sons of an operator who remembers, his father's licence having been striped because of the America's paranoid attempts juring the 60's to oust so-thought Communist. Others were just interested in the using Ham Radios in a posible disaster, for comunications around there neighborhood. Others just lent a hand wile stringing the antenna up in the tree. (see the pictures below)
note:QSO time are not exact.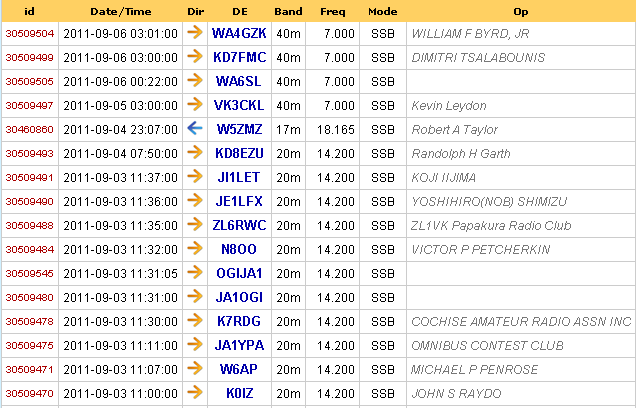 Thanks to every one that I made contact with juring the trip, Jack K6JEB for use of his G5RV for the weekend.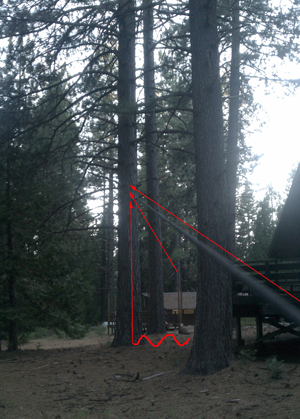 -Home-
-END-