These are a few astronomy pictures that my friend Mike Morton and I have taken in the last few years. He has more pictures on his web page, which you can link to from my home page.
This was Comet Hale-Bopp from my front door step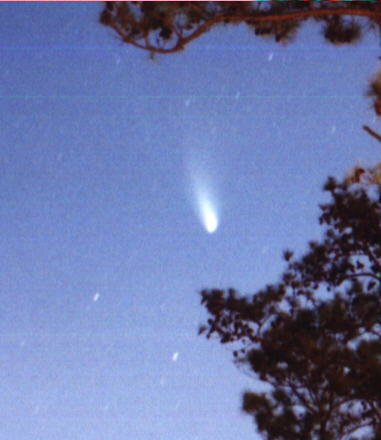 This is a picture of the moon crater Copernicus, using Mike Morton's telescope.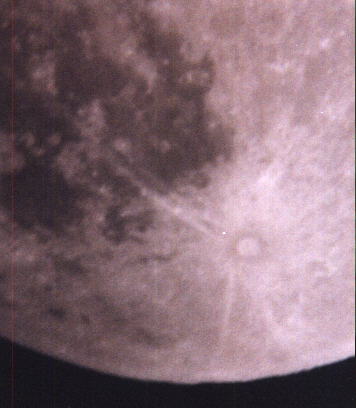 This was a picture taken about an hour before a total eclipse of the moon. The earth's shadow had already tinted the color of the sun's light reaching the moon from white to a beautiful red-orange. The picture is slightly over-exposed, to bring out the red-orange color.