KF6NCY's

Card Page
If you have a eQSL card please email it to kf6ncy@qsl.net. I will place it on this page with all the others.
Also, if you are interested in seeing if I can create you a computer crafted outdoor scene drop me some email and we will see what we can do. And now for the eQSL's.
---
KF6NCY, Mike Norton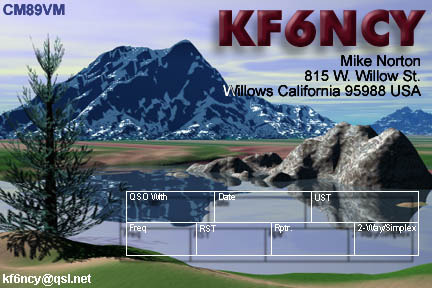 ---
KF6NCZ, Tanya Norton
---
KB6LWN, Bruce LeGrande
---
AB0GD, Craig S. Lemke 01/04/98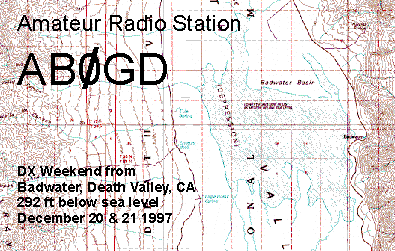 ---
More to come. Send em in.