---
SIX CLUB
ABØGD Amateur Radio
Ham Radio VHF UHF - W9NFL
AC6V's Homebrew Antenna Page
Tech Bench Elmers Amateur Radio Society
Yagi Design using Javascript
TEXAS TOWER - Aluminum Page
Welcome to QRZ!
U.S. Amateur Radio Callsign Lookup Page
ARTSCI Welcome Page

Back to the TOP
Digi-Key Corporation
All Electronics Corporation
TechAmerica
MCM Electronics
Halted Specialties Co.
Mendelson Electronics Co., Inc.
Alltronics
Marlin P. Jones & Assoc. Inc.

USED EQUIPMENT LISTS AND CLASSIFIEDS
The Ham Trader Home of the Radio & Electronics Classified
The Virtual Hamfest
QTH.COM Ham Radio's Classifieds
The Drake List Home Page
Contesting On-Line RadioSwap
The RING! Ham Radio OnLine Trading Station
The Ham Radio Trading Board
The ARRL Web Site - To View Current QST ham ads
The Amateur Radio Swap List
Ham Radio/Electronics Ads
Amateur Radio Trader
The Radio Finder
Various Amateur Radio Mailing List Groups
CLUBS AND ORGANIZATIONS
Scott County Amateur Radio and Emergency Serv.
Mammoth Cave Amateur Radio Club
Pioneer Amateur Radio Club Home Page
Bluegrass Amateur Radio Society
Amateur Radio Emergency Service - Kentucky Section
Great Lakes Division of the ARRL Home Page
Bullitt Amateur Radio Society
River Cities Amateur Radio Association, Inc.
TAPR
Kentucky Section Amateur Radio Emergency Service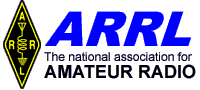 SKYWARN AND EMERGENCY COMMUNICATION
Metro Skywarn Homepage
S.M.A.R.T., Inc. (SAR/disaster team)

Please bear with me as I get this page developed and remember... this page will always be under construction!!!!!
Bill Yarnell KF4RAV
kf4rav@qsl.net
HTTP://WWW.QSL.NET/KF4RAV/LINKS.HTM
last updated 02/11/2000