Christian County Amateur Radio Emergency Services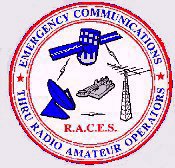 Welcome to the home of the Christian County Amatuer Radio Emergency Services! Please email us your comments and questions.
Greg Godsey
Emergency Coordinator

My Favorite Links

American Radio Relay League
Our sister organization.

Amatuer Radio Newsline
Hosted in True Speech Audio!
Weather Page.
CCARES Quick Weather Info Page.
Search Links.
CCARES Search Links.

CCARES Net Format
Our Tuesday Night Net Format.

CCARES Clubs Page
Local Amateur Radio Clubs.

Please sign our guestbook!

You are visitor number:

Email:
kf4mdq@qsl.net

This page is best if viewed with: