Miscellaneous Pictures

Me

These two are Thumbnails. Click on them for a larger view.



My newborn niece. born: Feb 3, 1999. 5 lbs 8 oz. - 20 in.
Same pic: 699x466 (232kB) 349x233 (69kB)



Same pic: 2355x1456 (298kB) 471x291 (131kB) 785x485 (328kB)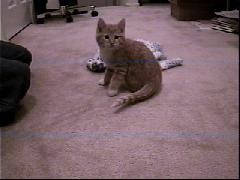 My adorable cat, Casey




I hope to have more soon...
---
Home