Welcome to the KEØVH Tech - Ham Website!

Here is the trip up Quandary Peak for the 2013 Colorado 14er Ham Radio Event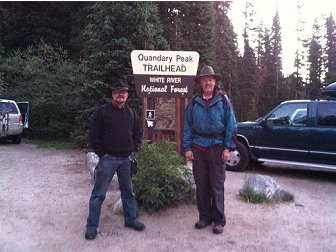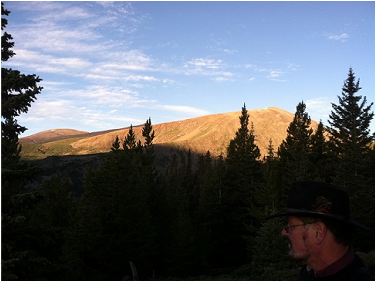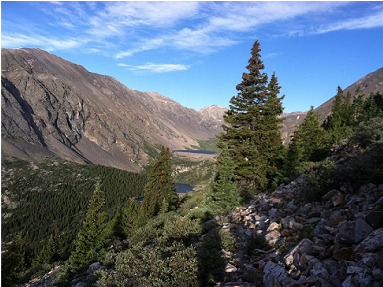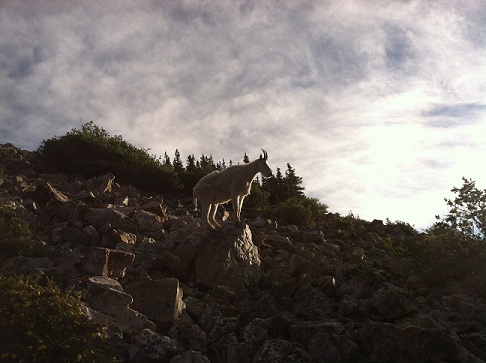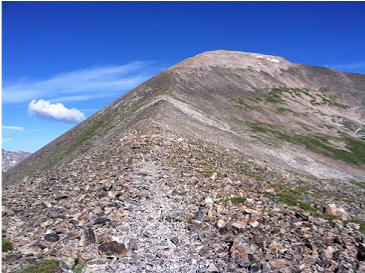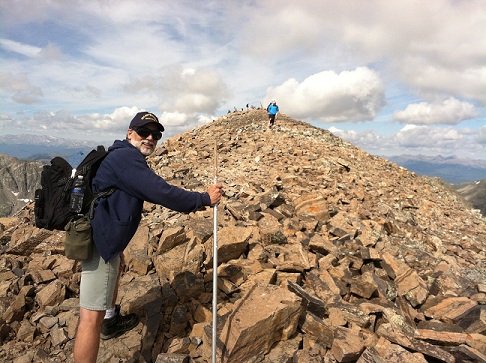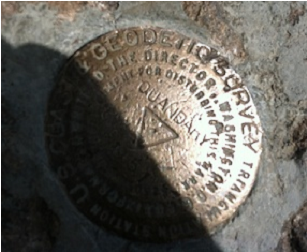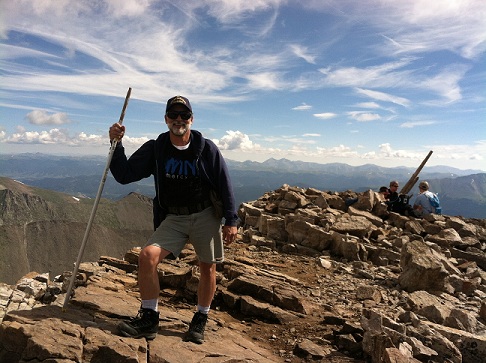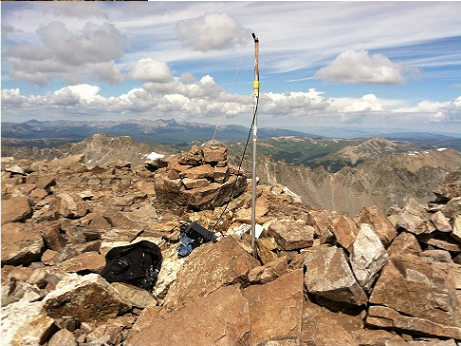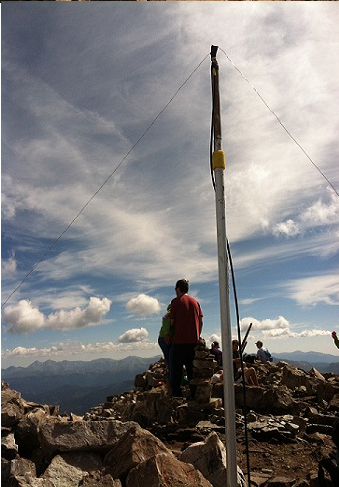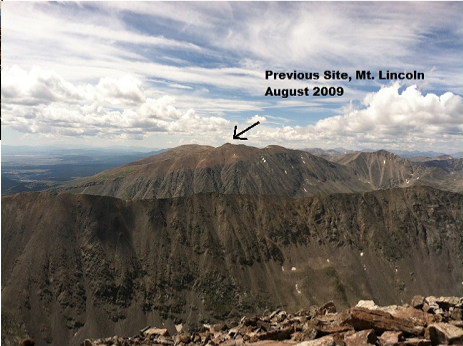 Our previous 14er event site. Click on the picture
for a link to that ARRL article.

Jim and my friend Michael at the trailhead, 6am
Our destination in the morning sun in the distance, hiking at sunrise!
Jim is less than 10 feet from Bill E. Mtn Goat
The undisputed King of the Mountain in the Morning!
The Talus covered STEEP slope of Quandary
KCØRPS and the trek up the trail to the first "false" summit. Look at that BLUE sky!
KEØVH on the false summit, looking along the ridge to the real summit
SUMMIT! 14,265 ASL, 4 hours from the trailhead!
Marker at the top of all 14'ers
for Quandary Peak

Walking Stick/Painters Pole
6 meter dipole mast

KEØVH Quandary Peak 6m QTH!
This is directly south of us
Beautiful morning for a hike.
Ranger RCI5054 DX-100 on 50.130
And here are some of the sights from Quandary Peak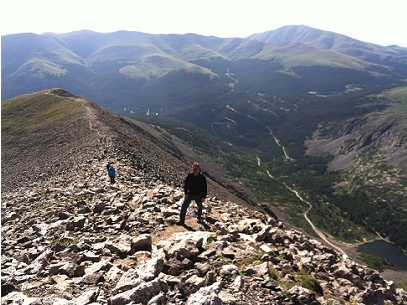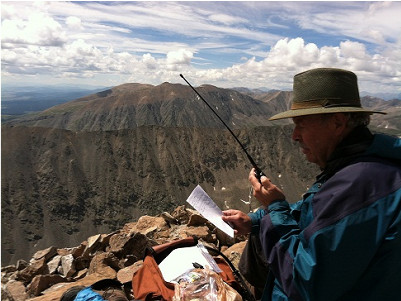 KCØRPS Operating UHF contacting other 14'er peak operating hams.