2-Meter vertical w/ground-plane
This is what I've got up right now. It's built using a SO-239 connector. I drilled a small hole on the side of the end of a 19.5" length of 1/4" copper tubing and soldered it to the center conductor terminal of the SO-239. I took 4 - 22.5" lengths of #8 copper wire and flattened the ends with a ballpeen and drilled a hole in each so I could bolt them to the four corners of the connector.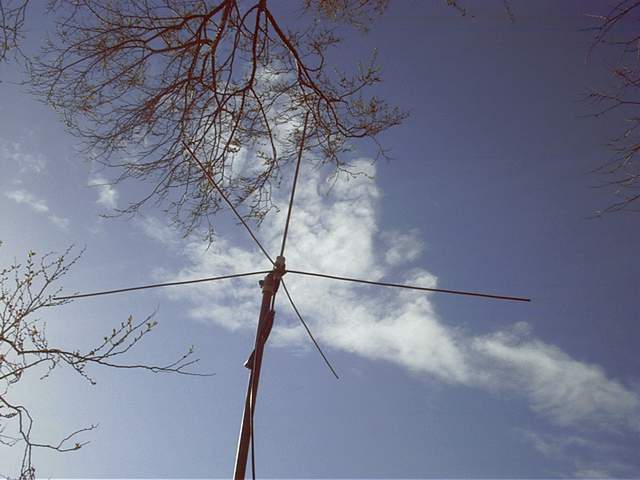 To waterproof it I cut four notches in the large end of a PVC reducer/adapter to clear the four nuts attaching the ground plane arms. After it fit snug I found a round plastic washer that fit over the vertical copper tubing and inside the small end of the PVC reducer. I sealed it with liquid electrical tape and coated all the ground connections with that as well.
Back to KD7REM's Antennae Page