2-Meter J-Pole
I used This calculator for the dimensions on this one. And came up with the method of mounting the BNC connector on the end of the short element myself.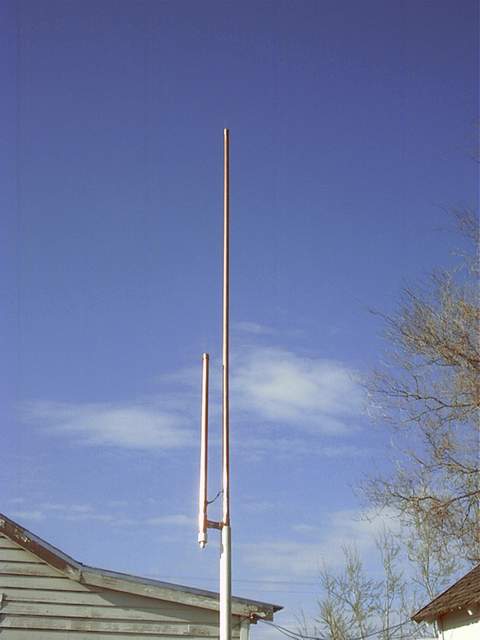 As you can see it took a few attempts at finding the proper feed point. I'm not that good at soldering with a flame, but am very happy how this turned out.
Here's a view of the entire structure. This does work best with about 5 turns of coax wrapped in a 6" circle as a balun just off the connector.
Back to KD7REM's Antennae Page