2-Meter Mobile Halo
I found this idea from KB1DIG's Halo antenna page. If you're thinking of building a VHF antenna, make sure you check out his pages - very detailed one-page construction instructions of various 2-meter and 70cm designs. I mounted this to a length of PVC with two hose clamps after sawing slots in the PVC and ran the coax up the PVC to a PL-239 mounted to the bottom of the copper pipe.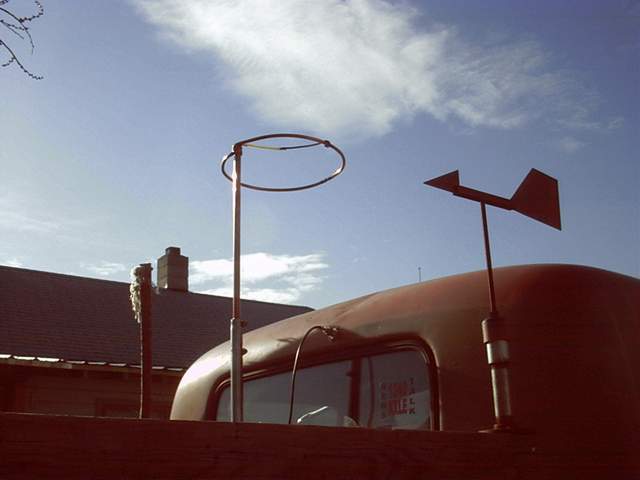 I drilled a hole in the back of the cab to mount a SO-239.
Doesn't it make my '55 Chevy look like an angel?
Back to KD7REM's Antennae Page