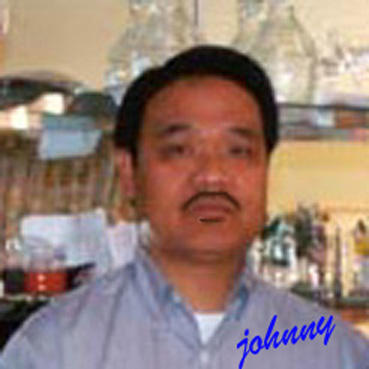 Good day my friend,

My name is Johnny, call sign - [KC6YZQ] - currently residing in San Diego, California. Thank you for visiting and allowing me a little time to share you a little about me, my life, my family and our beloved hobby - Amateur Radio - HAM.

I started exploring my fascination in amateur radio in 1991. I very much needed a means of getting in touch anywhere I am. The cellular avenue was very expensive at that time so I had to look harder. One day, I stumbled at a store where they sell nothing but radios and there I was accidentally introduced to this thing, I later found out to be called amateur radio (HAM). That store, I also later learned, is called HRO. Since then, I stayed and learned as much as I could about this wonderful hobby. I enjoyed much along the way and still doing it. My wife and three of our four kids followed, making it even better. Because of this hobby, I met many wonderful friends, around town, the country and abroad.

I hail from the beautiful city of Baguio, Philippines. The strong desire and unquenchable hunger to find what goes on beyond the shores of the Philippines, coupled with the glaring invitation of the US Navy, I left a seemingly promising study of accounting at the Saint Louis University, financed by the government and came over to this land of unlimited possibilities.

I did all I can for the Navy and the Navy had been good to me. We had good times together. As all good things has to eventually come to an end, I retired as a Chief Electrician's Mate. A long, complicated road but it was life for me.

Education was a lot of effort for me. Persistence, patience, sacrifice and much hard work did not fail me. To the end, I was awarded a Bachelor of Science in Business Administration diploma from Hawaii Pacific University, Hawaii (1978), Computer Programming and Systems from Grossmont College, San Diego, California (1987) and I have to mention - a valued three-year background in accounting from Saint Louis University, Baguio City, Philippines. Many packaged military schools were also valuable for my growing up and shaping to what I am today.

MY LIFETIME PARTNER!


"Behind every happy man is a happier woman." I am not an exception and here, she is. That strong, determined woman, who guided, straighten and directed my moves when I get out of line. I owe her a lot of what I am today. I make the decision, she approves it and I take the credit because I am the man of the house. My life would not have been that sweet, has it not been for her and the kind of woman she is. I admit, I am a big pain in the neck a lot of times but none of those slowed her one bit. She has that special knack of somehow coming up with something to take care of what is at hand, like every solution is just right there. I could not be any luckier for having her as a team mate and partner through all the mountains, hills and valleys of life.

We are both blessed with four kids. Three boys and a girl namely: John, Jim, Jay and Joy. They make our lives fuller and happier. They allowed us the chance to experience first hand what it is to be a father, mother or parent. With them, we could also say, yes - we have been there - done that.

thank you and please come again,
Johnny [KC6YZQ]