----- Forwarded Message -----
From: Burt VanderClute <burtvc@aol.com
To: n4erm@arrl.net
Sent: Tuesday, October 18, 2016 5:50 AM

Subject: Fwd: stolen equipment - BE ON LOOKOUT
I had some ham equipment stolen from my house on Atlantic Beach last weekend. If you don't mind passing it on to your members, I would appreciate them being on the lookout and let the AB police know if they see items that would appear to be from this list.
1 Yasue HF-VHF FT-857D radio, Serial number 5F970403
1 MFJ-937Y antenna tuner
1 Buddi Pole portable antenna in carrying bag
1 Antenna analyzer, IP-302 from Buddi Pole
1 MFJ-4215P power supply
1 Pellican carrying case for the radio, tuner, cables and analyzer
1 small Pellican carrying case for the power supply
This probably will turn up at a flee market somewhere.
Thanks in advance for any assistance you can give.
73s
Lynn Ford W9CLF
1924 Hunting Ridge Road
Raleigh, NC 27603
919-880-4478
************

************************************
Hurricane Watch Net Frequency's


Active on 14.325 MHz also operating on 7.

268 MHz at night.
Urge the Senate to Support the Amateur Radio Parity Act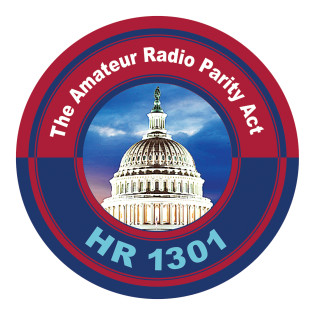 Amateur radio operators provide communications support for, and participate in public service events on behalf of our communities. During and in the aftermath of disasters and emergencies, when other forms of communications are unavailable, we provide communications for first responders and Federal, state and local governmental agencies and non-governmental agencies, and to our neighbors when communications systems are overloaded or fail. Radio Amateurs contribute to the future of telecommunications as we participate in the development of innovative technology in this digital age. Amateur Radio is non-commercial, and we provide our services at no charge to anyone.

We cannot do any of these things, however, unless we can erect an effective outdoor antenna at our residences.
On September 12, The US House of Representatives passed the "Amateur Radio Parity Act" to protect the rights of Radio Amateurs. Now is the time to contact your U.S. Senators and urge them to support this important legislation.
First, Enter Your Zip Code
*********************



Sent: Friday, September 23, 2016 7:56 PM

Subject: MS Breakaway to the Beach

One of the biggest public service events that the Mecklenburg Amateur Radio Society MARS) supports is the Breakaway to the Beach aiding Multiple Sclerosis research and assistance. This is a very fun event to participate in. The MS Society takes REALLY good care of the Ham radio operators. We solicit your club's assistance in providing communications for this event. Please distribute the following to your club membership:

The event is being held on October 8-9, 2016. The event starts and ends each day at Sea Trails Golf Resort and Conference Center in Sunset Beach. There will be four routes each day and it is a loop ride. There is a 21, 50, 75 and 100 mile route. Saturday the route goes north up to Lake Waccamaw and Sunday the route goes South to North Myrtle Beach. The route will be very similar to last year's route.

If you are interested in participating in the event we will need rest stop hams as well as 7 or 8 SAG Vehicles. If you are going to be a SAG Vehicle you will need the capability to transport riders and their bicycles. I will be working Net Control for the event and be set up inside the Conference Center in the back corner same as last year.

To sign up for the event, please send me an email to mhuntbc@gmail.com. Send me the following information with your response:




Name:

Call Sign

Email Address:

Cell Phone Number:

Street Address

City, State and Zip Code

Shirt Size (if you need a shirt). ________________ We will wear the Green Communications Volunteer Shirts for the event. If you do not need a shirt please leave this field blank.

Position you are volunteering for: SAG ________ or Rest Stop # _____________ or Other (please specify) ________________________________

Below is a list of all the rest stop locations.




Saturday Route 10.17.15

Location
Address
City
State

Emberwood Farm
2619 Ash Little River Rd.
Ash, NC

Palmyra Church
12753 NC Hwy 130
Nakina, NC

Boys & Girls Home (lunch for 100)
400 Flemington Dr
Lake Waccamaw, NC

Bolton Town Hall
221 9th St
Bolton, NC

Camp Branch Church
90 Camp Branch Road
Ash, NC

Waccamaw Middle School (lunch for 50, 75)
5901 Waccamaw School
Ash, NC

Jessie Mae Monroe Elementary School
250 Pea Landing Road
Ash, NC

Sunday Route 10.18.15

North Strand Park & Rec Center
120 Wampee Rd (Hwy 57)
Little River, SC

McLean Park
1030 Possum Trot Road
North Myrtle Beach, SC

ATM DayCare Center Parking Lot
9340- A. Hwy 90
N. Myrtle Beach, SC

Hickman's Crossing Branch Library
1040 Calabash Rd. NW
Calabash, NC

Mt. Leon Baptsist Church (lunch for 75,100)
9801 Hwy SC, 905
Longs, SC

Daisy Elementary
2801 Red Bluff Road
Loris, SC

River Access Park: Pireway Boating Access
9737 Pireway Rd NW
Ash, NC

If you want to stay at Sea Trails Golf Resort and Conference Center call them at 888-321-9048. Identify that you are with the MS Bike Tour to get the special group rate for the event.

We will use Dave Holbrook's private repeater for the event. I will get everyone the frequencies at a later date along with the route maps.

If you have any questions please give me a call at704-839-0046 or my cell at 704-236-4476.

Mary S Hunt N4MH
704-236-4476 – cell
73,

Eric K4FAN
President, Mecklenburg Amateur Radio Society
Member, Carolina DX Association and
Charlotte Digital Radio Group


*************

New E.C. for Mecklenburg County

It's always hard to see a good person go. I speak of Anthony Lewis (KE4VVF) the E.C. of Mecklenburg County. Tony has worked hard in Mecklenburg to keep things active. A hard job at times but Anthony was good dealing with the public and working to keep projects rolling in ARES, in the County. It was always a pleasure for me to see Tony at our annual meeting (October) in Morganton at the College. My Field Day visits in Mecklenburg County Tony was always there. Tony, it was a pleasure working with you over the years. You will be missed. If I can do anything, I am just a call.
For a replace Tony Recommend Cliff Greene (WB4NCQ). After Ben and I talked with Cliff at Shelby Hamfest, Ben (KM4C) felt like Cliff would be a benefit to Area-13. Cliff has worked with many different organizations including working with Tony in ARES the last several years. Cliff has also participated in the McGuire and Catawba Nuclear drills. Cliff is also Auxcomm and ARRL member. Alternate NCO for the Tar Heel Emergency Net (THEN). I could go on but let me just say Welcome Aboard Cliff.
I also think that Cliff will add to the team.
Paul
*********************************
Said To Say Our October Meeting Has Been Canceled
O.K., here is what I have found at Shelby, several of the members that I talked with was upset on canceling the October meeting. Most felt like it was caste in stone as always the last Saturday in October. Here the story November and December are out because of the Holidays, some will travel out of town before the Holidays and staying at home during the Holidays. I explained that things happen, not sure they wanted to hear that. I have ask Michelle (KD4YTU) to notify the Library and cancel our meeting on October 29th. I will notify ARES members on the cancellation of the October meeting.

Shelby was good, I won a door prize Alinco HT DJ-500. Also talked with Bill (N2COP) and Jim (N2ZZ) you did very well selecting them as your replacements.
Paul - KD4OZI
**********************************
NTS FOLKS

Hi Folks
Its time for the big one again. The Shelby Hamfest is coming up this weekend.
Let's plan on a meeting of the traffic handlers in the usual place on Saturday.
Where - Weathers Arena
When - High Noon on Saturday September 3
I will be announcing this on NCEN but help me spread the word.
See you there
Lane WK4WC
***********
Dateline 08/17/2016- Baton Rouge , LA -The Amateur Radio Emergency Service and Louisiana Section have been fully activated in support of Emergency Management and the Red Cross in portions of Louisiana affected by the current flooding.
The HF frequencies designated for Louisiana are as follows:
7.255 MHz LSB
3.883 MHz LSB
3.595 USB Digital Only
The ARRL requests these frequencies be kept clear for emergency traffic.
From the ARRL website:
Amateur Radio Volunteers Still Needed in Louisiana
08/17/2016
The Red Cross continues to request Amateur Radio volunteers to support communication at shelters housing evacuees from flooding of historic proportions in Louisiana . The Amateur Radio Emergency Service (ARES) in Louisiana has activated, and Section Emergency Coordinator Adam Tamplain, KD5LEH, has put out a call for additional volunteers, reaching out to neighboring states. The federal government declared Louisiana a major disaster area, states of emergency remain in Louisiana and Mississippi , and the Louisiana Emergency Operations Center is at full activation. FEMA Administrator Craig Fugate, KK4INZ, visited the stricken region on August 16. While some residents are being allowed to return home, about 7000 remain in shelters.
"While we have had an increase in response from the Southeastern area, it's still not quite enough," Tamplain said on August 16. "Alabama ARES is attempting to put together a team for us. We have seen support from Southwest Mississippi as well. We had operators at Red Cross New Orleans, Lafayette , and Baton Rouge today." Tamplain said a dozen or so operators were staffing eight shelters; nearly 40 shelters remain open. He asked additional volunteers to check in at Red Cross Headquarters in Baton Rouge ( 4655 Sherwood Common Boulevard ).
Red Cross Vice President of Disaster Services, Operations, and Logistics Brad Kieserman called the Louisiana flooding the worst natural disaster to strike the US since Hurricane Sandy in 2012. With some 40,000 homes affected, thousands of residents were displaced, and nearly a dozen people have died. Roads, including parts of Interstates 10 and 12, had to be closed, stranding many motorists. Most conventional telecommunication systems remain operational. Area waterways reached record flood levels, and some roadways remain impassable.
"Significant river flooding will persist this week across portions of southern Louisiana ," FEMA said in its August 17 Daily Operations Briefing. "Major to record flooding will continue along portions of the Amite, Vermilion, Mermentau and Calcasieu rivers."
Noting the "desperate need" for ham radio volunteers in Louisiana , ARES volunteers in Mississippi have been asked to provide assistance. Mississippi SEC Rez Johnson, K1REZ, put out a call this week radio amateurs in his Section, but he stressed that prospective Mississippi should not self-deploy to Louisiana , butcoordinate through him.
Primary operating frequencies at this time are 444.950 MHz (107.2 Hz), 146.940 MHz (107.2 Hz), and 146.790 MHz (107.2 Hz). Louisiana ARES HF Frequencies now designated for use are 7.255 MHz and 3.873 MHz LSB. Digital operation is on 3.595MHz. These frequencies should be kept clear of non-emergency traffic. More repeaters may need to be designated, and the frequencies will be posted when they become available.
******
Duke Knief

<w4dkw4dk@gmail.com>
Currently, the FCC is soliciting comments on RM-11708 which, bottom line, will allow Pactor 4 in the ham bands ..... like the rest of the world. Here's how to comment ...and POSITIVE comments are need
Currently, the FCC is soliciting comments on RM-11708 which, bottom line, will allow Pactor 4 in the ham bands .....
like the rest of the world. Here's how to comment ...and POSITIVE comments are needed .....
1. Go to http://apps.fcc.gov/ecfs/

2. Select "Submit a Filing (Express)" from the list in the upper left corner of the screen.

3. In the topmost paragraph of the next screen, click "click here to manually enter your docket number"

4. Enter RM-11708 as the "Proceeding Number". Enter your name, address, and type your comments in the bottom field.

5. Click "Continue";, and then click the "Confirm" button on the summary page it will display.

6. If everything goes properly, it will give you a submission confirmation number.

Here are the relevant points:

a. The proposed change does not alter the bandwidth limits or the frequencies available for digital use, so no new frequency space is

being used. It has no negative impact on the Ham spectrum.

2. The use of Pactor 4 simply makes the use of existing bandwidth more efficient, so additional traffic can be passed without allocating new frequencies.

3. The further development of even faster protocols in the same bandwidth limitations depends on the success of this rulemaking.
*************************
No Nonsense Technician Class
http://www.qsl.net/kd4ozi/DEC/2014%20TECH%20STUDY.pdf
************************
*************************************