KC9S Amateur Radio Station

My ham shack is where I do most of my radio work (other than mobile). Some of the equipment in my shack include the following:
Icom 756 Pro

Kenwood TS-520S HF TX/RX

Kenwood TM G707 Dual Bander

MFJ 8100 HF Receiver

Uniden BC 785D Digital Scanner

Rascal Soundcard Interface
My newest rig is the Icom 756 Pro purchased Jan. 31, 2004. It has become the centerpiece of my station. I'm just starting to get acquainted with it. I've had the TS-520S for 7 years and it has been retired. I bought it used but overall it's about 25 years old. It's been a great rig and I've made contacts all over the world with it. It's held up well even in PSK 31 mode. It has become my secondary rig as I don't really want to part with it. I use the Kenwood TM G707 on most of my VHF/UHF work. It's a great rig and I've even used it to digipeat into the ISS. The MFJ 8100 receiver is one of my favorites. It lets me hear both AM broadcasts and SSB signals with its regeneration knob. I've had it since 1996. The Uniden 785D Digital Scanner was added to my shack last year. It helps me track trunked frequencies and stay on top of wx, police, and fire action. It's also great to use it to monitor the local ham repeaters when I don't have my Kenwood with me. And finally, the Rascal soundcard interface allows me to operate packet, psk31, rtty and other modes directly from my soundcard.
Pictures: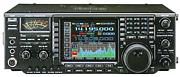 The latest addition to my shack, the Icom 756 Pro.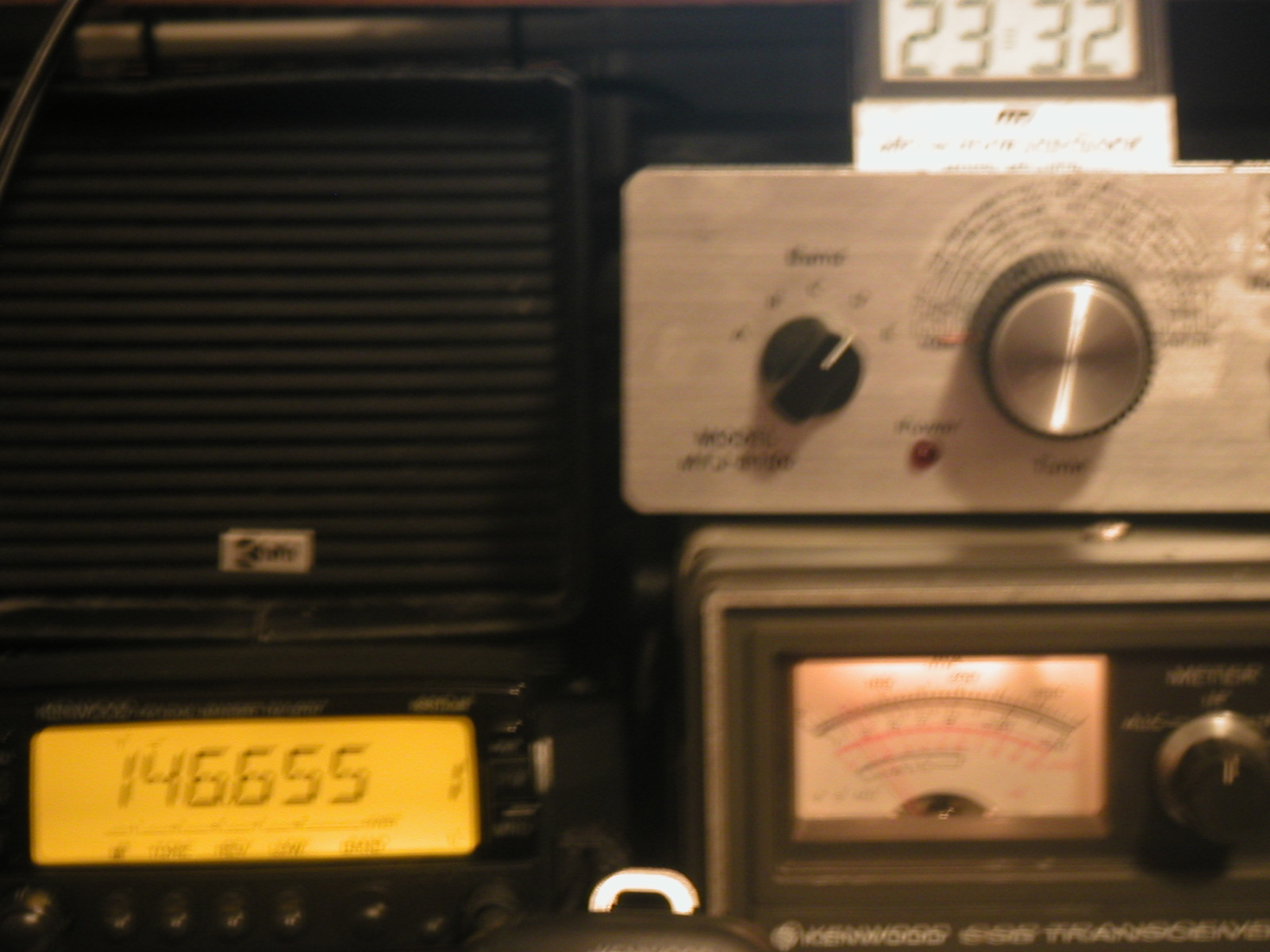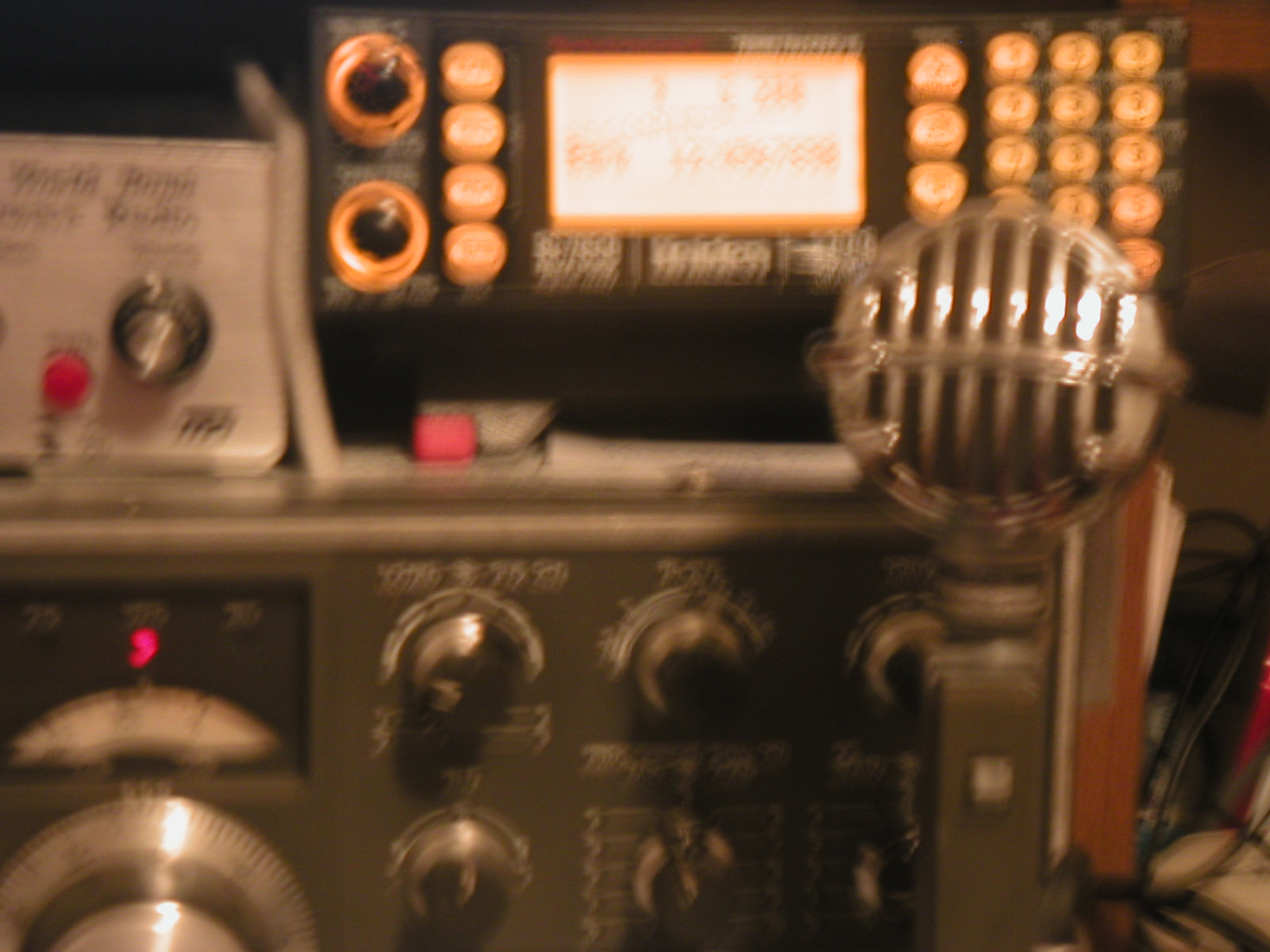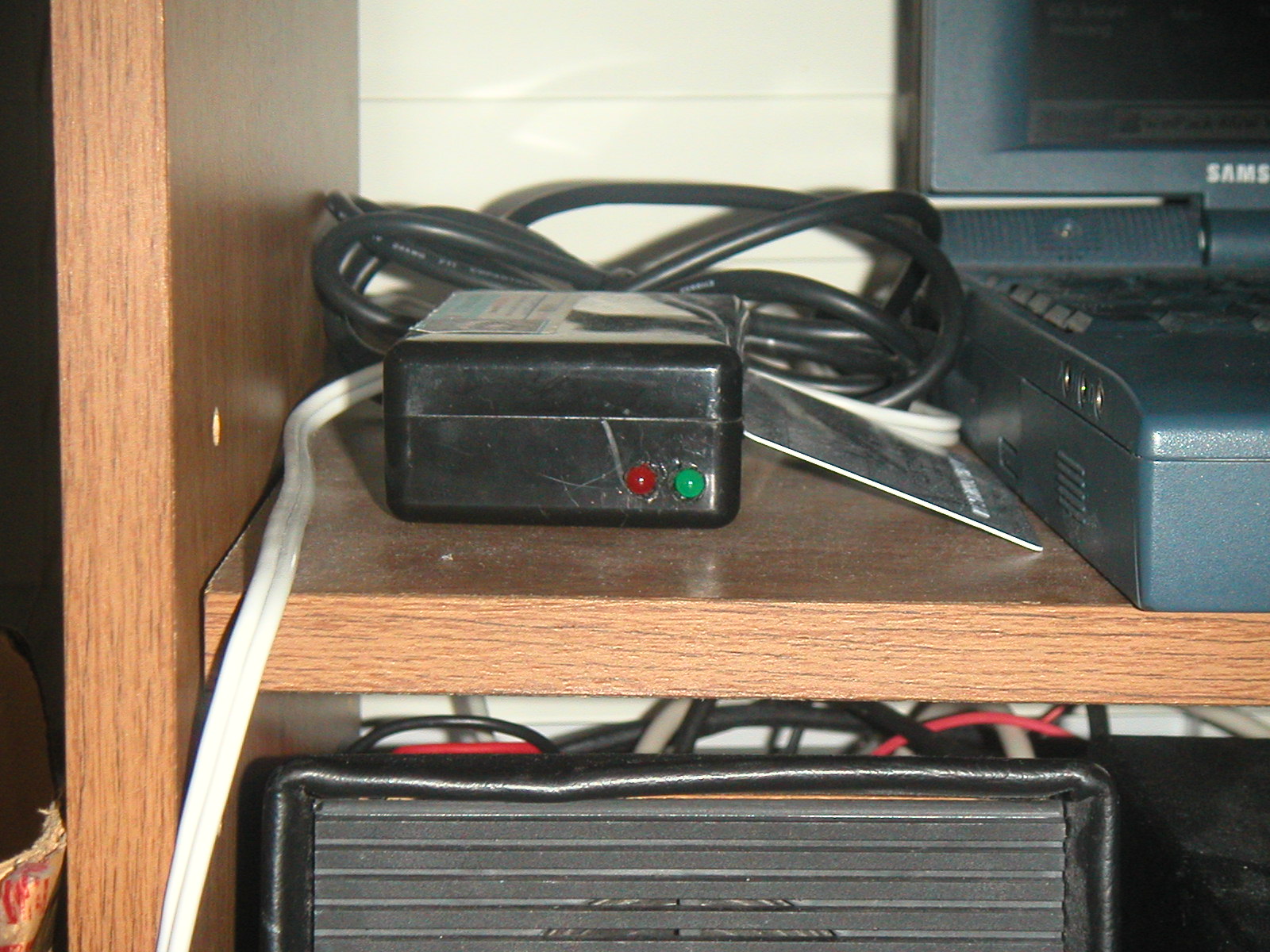 The old setup. The Rascal interface. The VHF/UHF antennas.

The HF Antenna.