KC8BEW Radio
Hello from FCC licensed Amateur Radio station, KC8BEW, located near Dresden, Ohio. I am a General class control operator for this station. I enjoy working with VHF/UHF mobile & satellite communications. Operation on the HF bands have just started and I hope to have a larger presence there in the future. To learn more about Amateur Radio please visit the American Radio Relay League's web page.
Scoutfest 2013, K2BSA/8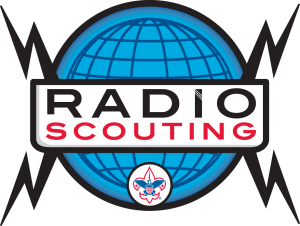 On the weekend of April 19-21, 2013, the Muskingum Valley Council will be having a
council-wide camporee
in Zanesville, Ohio. Scouts from our 7.5 counties, and surrounding area, will be able to experience many things old and new.
A special event station, with the callsign K2BSA/8, will run from approximately Friday 12p EST till Sun. 12p EST. A demonstration area will show as many different aspects of ham radio that we can. Some of these being SSTV, FSTV, APRS, IRLP/Echolink, foxhunting, antenna building and of course CW and Phone communications. The Dresden Elementary Amateur Radio Station (DEARS) is preparing the highlight by doing a balloon launch, with APRS payload, on Saturday.
All HF communications will use the published JOTA call frequencies where possible. Primary bands are 40m and 20m for The special event station. Some sponsors of equipment and supplies include: ICOM, K2BSA, Muskingum County EMA, Dresden Elementary Amateur Radio Station, Muskingum Valley Ham Radio Club, and Muskingum County ARES.
All QSL is SASE to: Matt Murphy, KC8BEW c/o Muskingum Valley Council, 734 Moorehead Ave., Zanesville, OH 43701.
To help or find up to date information, come here or email kc8bew@gmail.com