Welcome to Lynn's


KC6AAO

Homepage on the World Wide Web


Hi!my name is Coralynn, my friends call me . I'm a Registered Nurse at a place called Huntington Memorial Hospital, in the city of Pasadena. I spend a portion of my time working in a Neonatal Intensive Care Unit (NICU). A Neonatal Unit is a place where "preemies" and sick babies receive special care.
At present, I'm working on a degree in Computers at Mt. San Antonio College in Walnut, California. At this moment, I'm learning how to write a webpage. You are seeing the creation of my first web page on the net. Hope you like it.

My interest involves a fascination in Ham Radio, computers, and anything that is electronic. I enjoy mountain biking, camping, and hiking. Most of all, I have a special love for the children in the NICU, especially my little "preemies." In case you haven't noticed, my amateur call is KC6AAO.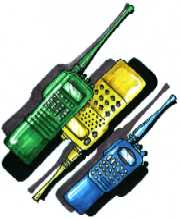 Here are some of my favorite web sites:
The American Radio Relay League

Magellan Amateur Radio Repeater Network
Here are some of the special webpages I'm creating:
The University of the Assumption Homepage







My homepage is still under construction, but come on by and visit often. There is more to come. Thanks again for visiting and have fun on the web.


CQ...CQ...CQ...CQ...

My Home QTH


Lynn KC6AAO
e-mail Address:
bc568@lafn.org
Last Updated: May 25, 1997

You are visitor number

Since 4/28/97