K C 4 R C S
Rogers Creek Elementary School
Amateur Radio School Curriculum

137 County Rd 82, Athens, TN 37303-6657
(423)745-2123
Email "kc4rcs@qsl.net"
Amateur Radio Station Setup at Rogers Creek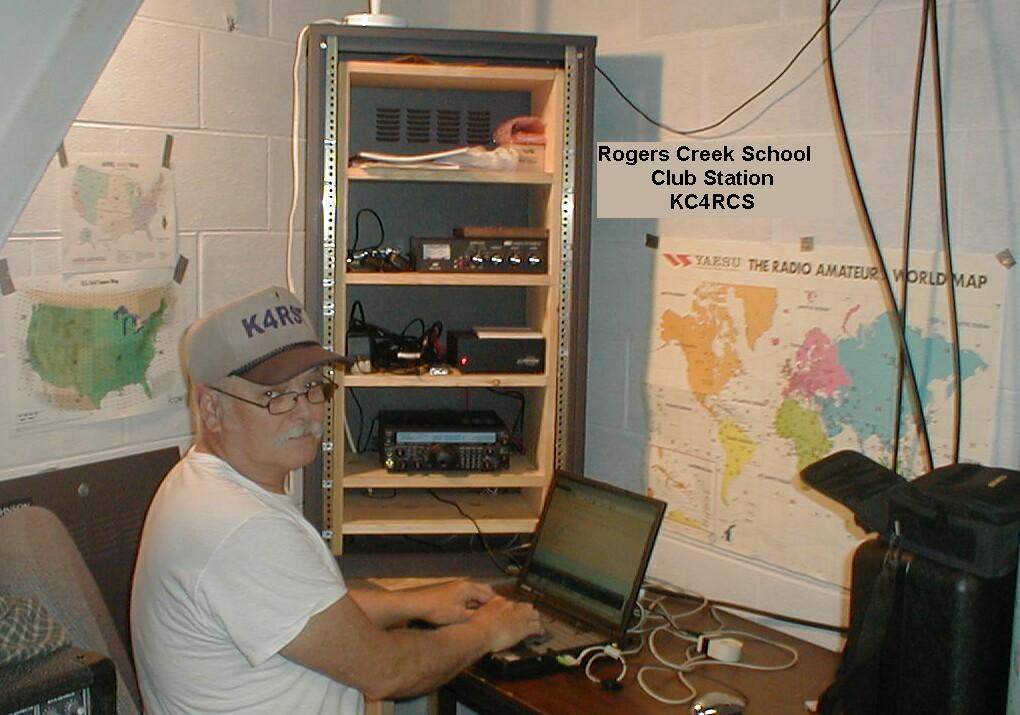 The station consists of a Yaesu FT-847, MFJ tuner, Astron power supply.
Business Cell Systems (now closed) donated the half rack cabinet.
Daris Goforth, K4RST (shown), donated the time to build shelves in the cabinet,
along with a laptop computer and interfaces for digital communications.
Daris along with Reed Clayton, W4HRC, spent several days reworking antennas after
the roof had been repaired.