May 5th, 2004
Rogers Creel School...KC4RCS
Antennas installation
Reed (W4HRC), Chris (KE7GZ), Lynn (WA4JTD), Evan (WA4PNI) & Scott (NA4IT) installed a Cushcraft R-6000 vertical, a Cushcraft 2M/ 70CM beam, and a WA4JTD 40M/80M Dipole on the roof of the gymnasium. Most antennas are between 30 and 40 feet above ground. Thanks also to Jeff (K4BP) for assembling the antennas ahead of time. Installation time was only 3 hours!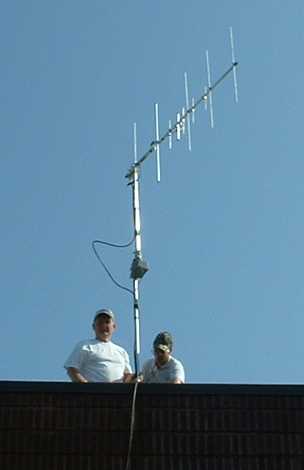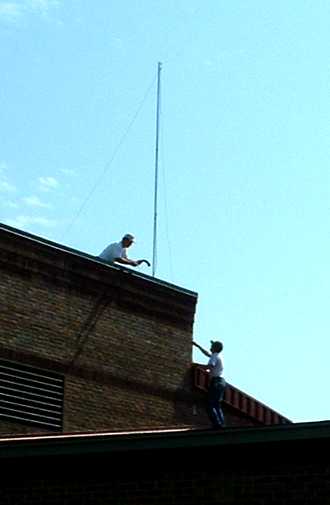 Lynn and Chris did all the roof work. Here they are (L) finishing the 2M/70CM beam and (R) the 40M/80M dipole.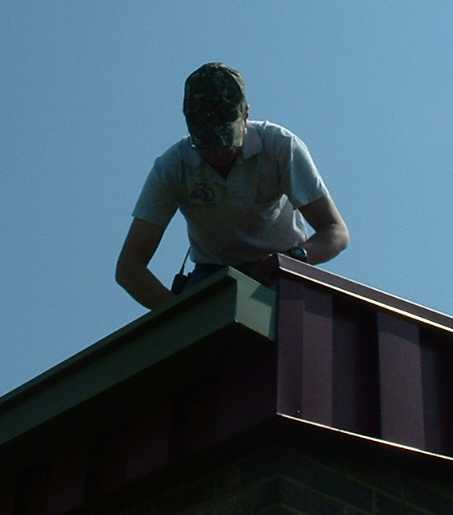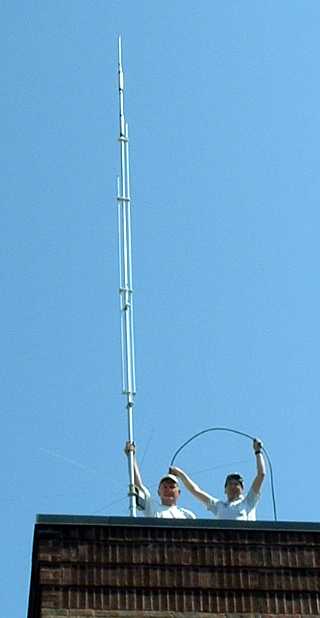 (L) Here's Chris anchoring the end of the dipole to a gutter bracket &
(R) Chris hooking up Lynn and the Cushcraft HF vertical.
(Something tells me it will work better with Lynn out of the line!)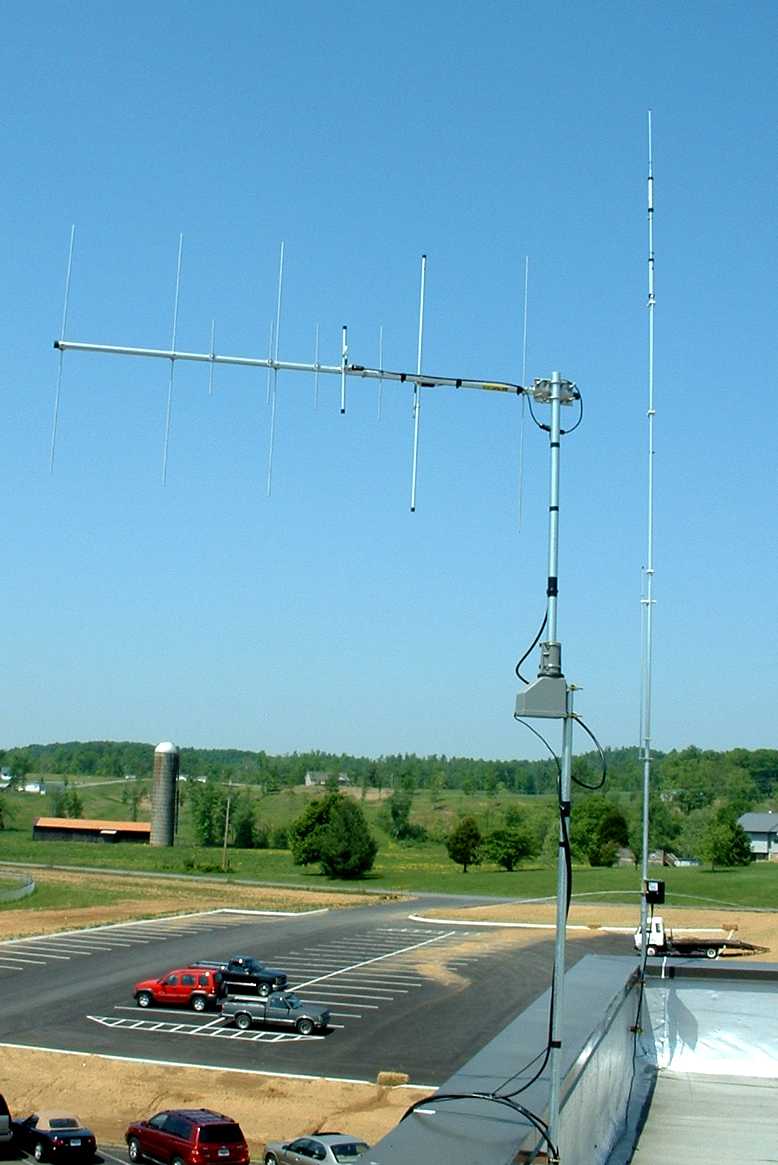 Here is a roof top pic of the 2M/70CM Beam (left and foreground) &
the Cushcraft 2M-20M vertical (right and rear).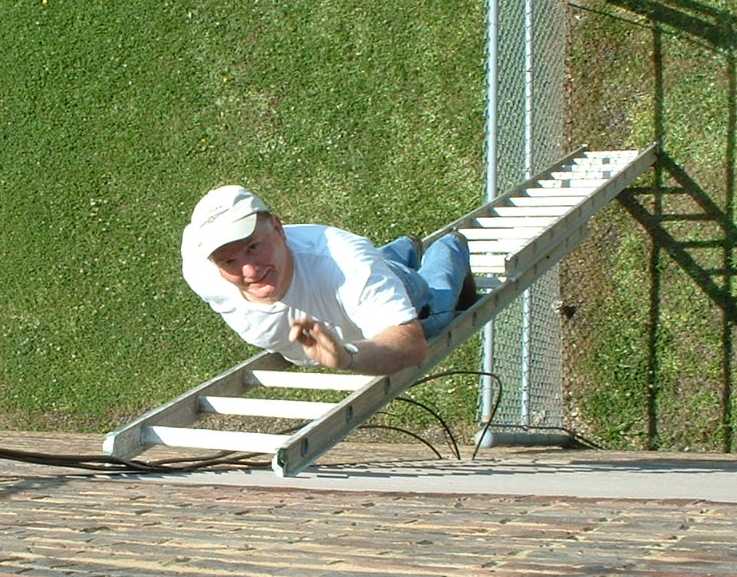 Now here is the question...Is Lynn clinbing the ladder or laying on it???
He's putting the finishing touches on the cables going into the building.
Evan, Scott, and Reed took care of feeding cable in and out,
doing ground support for items being pulled up by rope, and installing coax ends.