Midnight Sun FUN!!!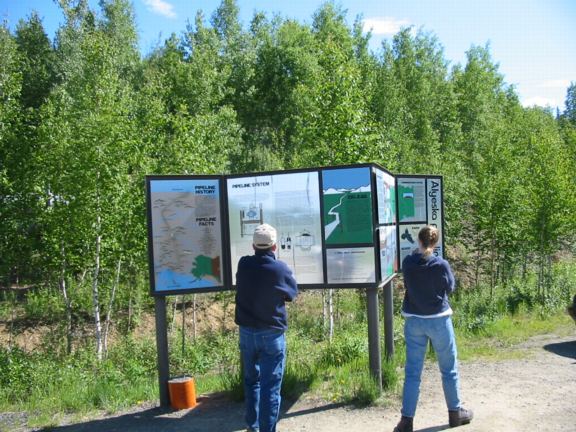 Andy and Ruth learn more about the Alyeska Pipeline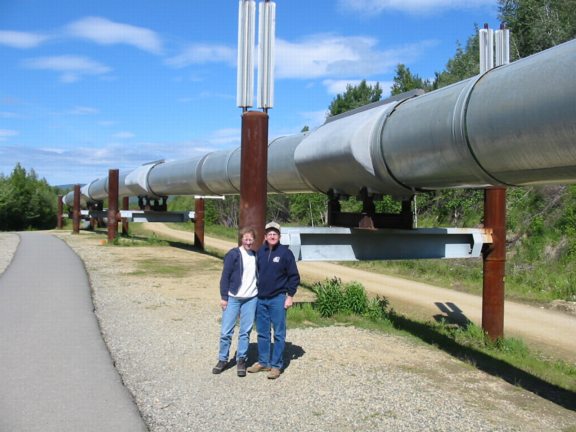 Ruth and Andy by the Trans-Alaskan Pipeline
Ruth and Andy with a pipeline pig, used to clean out the inside of the pipe.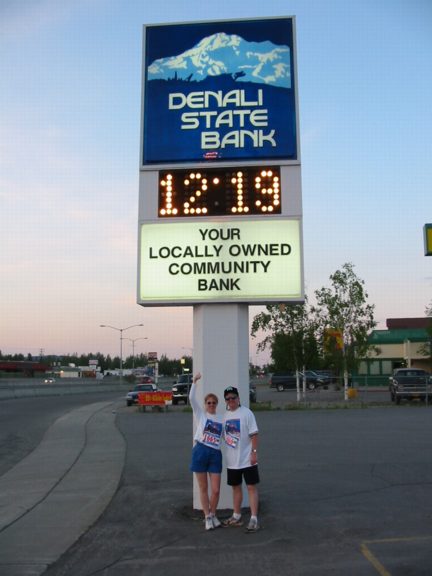 Yes it is the Midnight Sun...picture taken at 12:19 AM
What trip to Fairbanks would be complete without a stop off at the "Northernmost Denny's in the World"?
Go on to see more at Gallery 6...