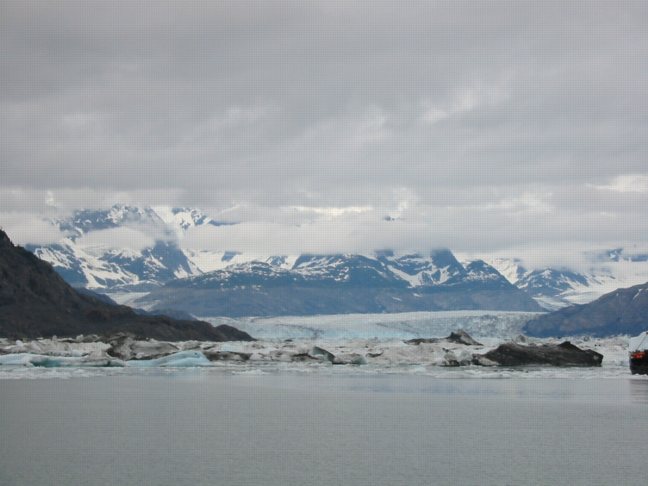 The Columbia Glacier...this glacier is in catastrophic retreat, retreating very quickly. The face of the glacier is actually 18 miles from us in this picture...that gives you some reference. The face is not approachable due to the clog of ice that you see in the foreground
A fishing vessel fills its holds with near-freezing water to avoid having to cool the water down by refridgeration. The water is used to keep their catch fresh.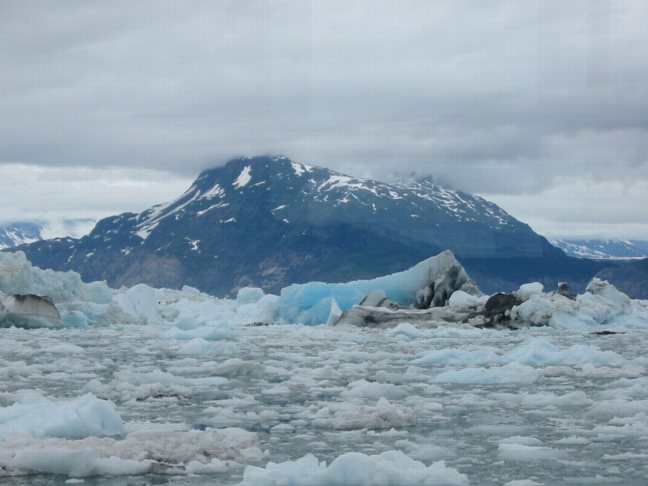 Icebergs in Prince William Sound
Last gallery this way...