You are the person to be here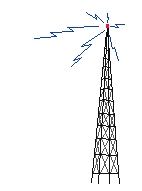 Welome to kb9pqm's Ham Radio Room
---

Hello, my name is Connie Star, kb9pqm, I'm married to kb9ocq, were both technicians.

Why I become a ham operator is because I like to talk, and I like to talk to sensible people.
I spend most of my time playing with our two wonderful children and my husband, between
the three of them, I have to say god blessed me. Anyways thanks for visiting my Ham Radio
Room, and if you have time, sign my guestbook.

---
---

---

If I had a nickel for every time I heard some say 73's on the ham radio, I'd be rich!


You can dream can't you?

---
CALLSIGN LOOKUP AND HAM RADIO LINKS!
CALLBOOK
---

---
---
---
---
---
---
---
---
Back to top