Ranger RCI2950DX 10 & 12 Meter Radio
---
Excellent service, lowest price, repair, warranty, tuning and fast world wide shipping on the Ranger RCI 2950Dx 10 meter & 12 meter radio. This is a newer version of the Ranger RCI 2950 Dx.
*AM, FM, SSB, CW
*30watts+ (after tuning)
*Volume, Squelch, Mic Gain, RF Gain
*RF Power
*Clarifier
*SWR Meter
*Rodger Beep
*Repeater Offset (Split TX & RX)
*Memory - 10 Channels
*Scan
*CB/PA
*External Speaker Jack
*Channel Up/Down Buttons On Radio & Microphone
The RCI-2950 DX / RCI-2970 N2 can operate with CTCSS frequencies for accessing repeaters, with an optional CTCSS (Continuous Tone Coded Squelch System) encoding device installed.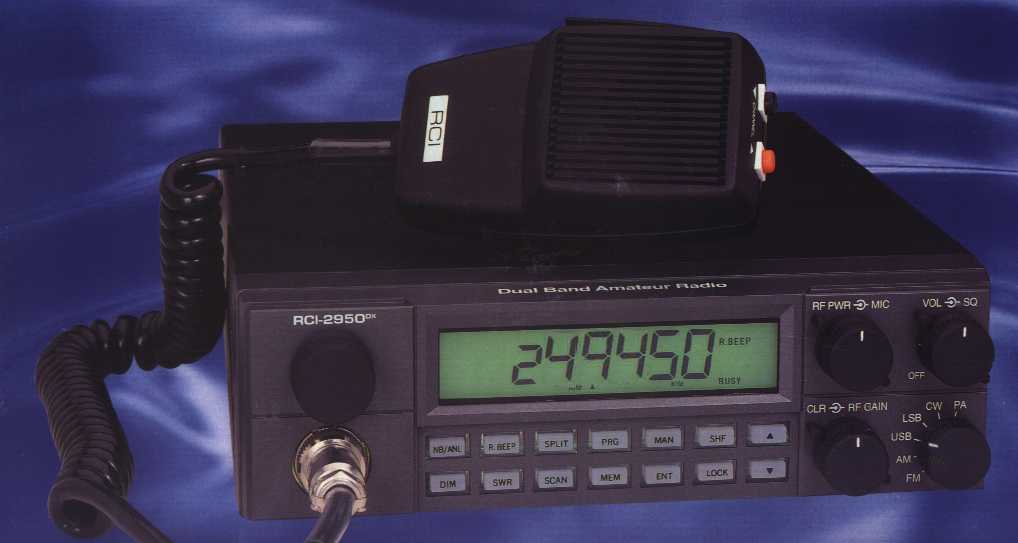 ---
Ranger RCI2950Dx Large Image (JPG)

Ranger RCI 2950 Dx Specification Chart (PDF)

Ranger RCI2950Dx and RCI2970Dx Owners Manual (PDF)

Ranger RCI 2950 Dx and RCI 2970 Dx Service Manual (PDF)

Ranger RCI 2959Dx and RCI 2970Dx Schematics (PDF)

---