Hello folks! I'm Ed- KB8QEU.
Here is an update as of 20170414

A few days ago I started a GoFundMe account to get help in a project that is needed.

In the area of the Appalachia Coal Fields, not much in a repeater linking system to provide VHF/UHF E-COMM. Except for the 11 two meter repeater system in Eastern Kentucky.

So, it was started an organization called "Coal Fields Amateur Radio Association".

In order to set this up as a tax exempt entity, CFARA needs to be registered with Kentucky Secretary of State and Tax department, West Virginia Secretary of State and Tax Department, and the IRS!!! All three has fees.

Along with these fees, there was a repeater system on 145.330 and 224.140 Megacycles in te Williamson, West Virginia area. So, that is a great start to re-establish them as well add a 440 repeater.

Since the original repeaters site is no longer around, coal company mining that area, the tower in Williamson has space as well permission to access it.

All this is a cost!!!

With the fees and equipment the total can range up to $35,000.00! Something I do not have being on disability (Eyesight).

This is why I am asking for help!

All you have to do is donate what ever you can.

Simply go to : https://www.gofundme.com/coal-fields-amateur-radio-associati and donate!

There is yet to be a website of CFARA, of which I am preparing, which will be announced here, on GFM, as well other sites, including my QRZ page.

I want to thank you in advance for your help and donations!

This area needs Hospital linking real bad as well E-Comm.

Seven Three
Ed - KB8QEU
My e-mail address is good on QRZ.

As was stated below, I am continuing in Amateur Radio Ops!

Now, I see a need. That need is the 145.330 Mcs. and the 224.140 Mcs. repeaters in the Williamson area of West Virginia. They hjave been off air for several years due to the tower and shack they were on/in were removed because the owner of the land ordered all towers to be removed from their leased land.

So, the need increased due to difficult communications in and out of the Tug Fork River basin / Tug Valley area.

With the help of a tower owner and their engineer, the renewance of the repeaters will be resurrected.

This site sees two hospitals, Williamson FD and Mingo County EOC. So, I've taken it upon my self to do so.

The four wheeling trail riding is a new industry in the area. The coal industry is increasing. And, a new road being planed (has been since 1973) to go through this area which will increase the traffic flow. All thise above and more these two repeaters and as well as 53.090 Mcs. and 443.100 repeaters, to be added to the same site, will be utilized by linking of hospitals, EOCs, travellers and more!

There is a new organization arising and is being built as I type this. It is called "Coal Fields Amateur Radio Association".

So in order to achieve this fulfillment of this need, a GoFundMe account has been set up. GoFundMe helps those who has many types of projects from small to great. It is a crowd fundraising site which means of instead of asking one entity for money, it is asking many for smaller amounts of money that totals up to the amount needed. Look at it like this, an electronic collection plate. Here is my/CFARA's plate : https://www.gofundme.com/coal-fields-amateur-radio-associati .

The money will go toward building of the site and paying toward the Kentucky, West Virginia and the IRS fees for the creation of the Association as a non taxable entity.

It will help many whom you may know or may never have met.

In advance, I want to thank you for your donations to this project!!

So folks, now you see the need of my renewance into Amateur Radio?

For more info on GoFundMe, go to :


or https://en.wikipedia.org/wiki/GoFundMe!
Seven Three
Ed - KB8QEU

EPS!!! I have a FaceBook account also!!!

I had a renewance of my Amateur Radio Ops and will continue on until GOD leads me otherwise.

In my area, Eastern Kentucky and Southern West Virginia, there has been a major drop off of interest in Amateur Radio. Apathy. In other words, plain simple laziness of those who are able-bodied, not those who are disabled and are unable to preform!

A lot of those who are able-bodied, not all mind you, are either too lazy and rely on booze and/or drugs or they care nothing for their fellow man. Frankly I see both.

Talked with a friend- WB6NOA- and he was shocked of the lack of interests in this area as compared to the rest of the nation. He mentioned the increase of Amateur Radio operators overall, which I see also.

I, myself, am on disability due to my eyesight (Toxoplasmosys. A disease carried by cats.) and plainly have no extra money to do what I want to do. 95% of all equipment I have was given to me, and thanks to those that gave it, of that 95%, at this time, has operational issues. The remainder 5% I was able to trade or buy it. Out of that, only four radios works.

So, what to do?

E-mail me and lets build up the interests in the Appalachian area. Eastern Kentucky and Southern West Virginia.

If you, no mater where you are, want to help, look me up on QRZ and e-mail me. Be sure to remind me where you saw this.

Thank you in advance.

This website is being reconstructed. As time goes, I will FTP an updated version.

---
Ed- KB8QEU

I like this!!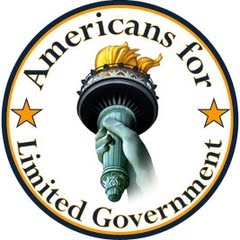 ---

---




---





Sat., Sep. 03


Missouri


26- 11

Sat., Sep. 10


Youngstown State
-

-

Sat., Sep. 24


vs. BYU (Landover, Md.)
-

-

Sat., Oct. 01


Kansas State (BIG 12 Confrence Game)
-

-

Sat., Oct. 15


at Texas Tech (BIG 12 Confrence Game)
-

-

Sat., Oct. 22


TCU (BIG 12 Confrence Game)
-

-

Sat., Oct. 29


at Oklahoma State (BIG 12 Confrence Game)
-

-

Sat., Nov. 05


Kansas
-

-

Sat., Nov. 12


at Texas (BIG 12 Confrence Game)
-

-

Sat., Nov. 19


Oklahoma (BIG 12 Confrence Game)
-

-

Sat., Nov. 26


at Iowa State (BIG 12 Confrence Game)
-

-

Sat., Dec. 03


Baylor (BIG 12 Confrence Game)
-

-

---

---