KB7AVT HISTORY
Bremerton Wa, 1987. Not long after passing my Novice exam with K7EV (Harold), I was on the air as KB7AVT using a Kenwood TS-430 with a Husler 6BTV antenna mounted on a 6ft high chain link fence. in the back yard. The coax run was less than 40 feet, I placed ground rods at each corner of the fencing, then scraped off the zinc finish and brazed RG-8 braid to the link fencing and terminated it to the 6 foot ground rods I installed. I upgrade to a Tech class license a few weeks later, then to General Class a few months after that. I built a homebrew loaded 20 meter dipole that I sloped out the second story of the duplex I was living in.

For VHF/UHF I had a Yeasu 727R dual bander (2mtr/440) and Kenwood 50watt FM mobile rig ( I forgot the model number). For antennas I used a AEA Hot rod, and a Larson 5/8 mag mount.

Over time I bought various tube rigs such as the Health 101, Swan 350, 500, and 700 series, Drake TR4s and a few others. I really enjoyed working on and operating the Swan radios for SSB. I don't have a pic of the Swan 350 so click here to view a site that does.

Heres some Sites for the oldies:

http://bama.sbc.edu/swan.htm
http://6mt.com/swan.htm

Groton Ct, 1988. I moved to the northeast due for work. Prior to moving I upgrade to an Advance Class, then sold off most of the tube rigs and bought a HW-9 on a closeout deal with the WARC kit. Total price was less than $300.00. The HW-9 was a great radio. I used a closet about 6 by 6 feet as my station with a 90 foot random wire up about 25 - 30 feet going through the attic outside to a tree. For a ground /counterpoise, I took a piece of coax and connected the shield to the rig, and ran the remaining coax down the stairs.


Assembly took about a week.


Florida, Mid 90's. i moved down south to be near family. I did not do alot of HF operations, I mainly operated VHF and UHF mobile.

Kwajalien 1997-2002. Moved to the Marshall Islands to work on a DOD contract. The HW-9 was still running strong, this time with numerous dipoles and other experimentally antennas. A Co-worker of mine Bob NP4B had a SGC-2020 rig...nice. I was hooked after 1 hour of playing with it....the HW-9 was sold and I bought a SGC-2020 radio with the ADSP module.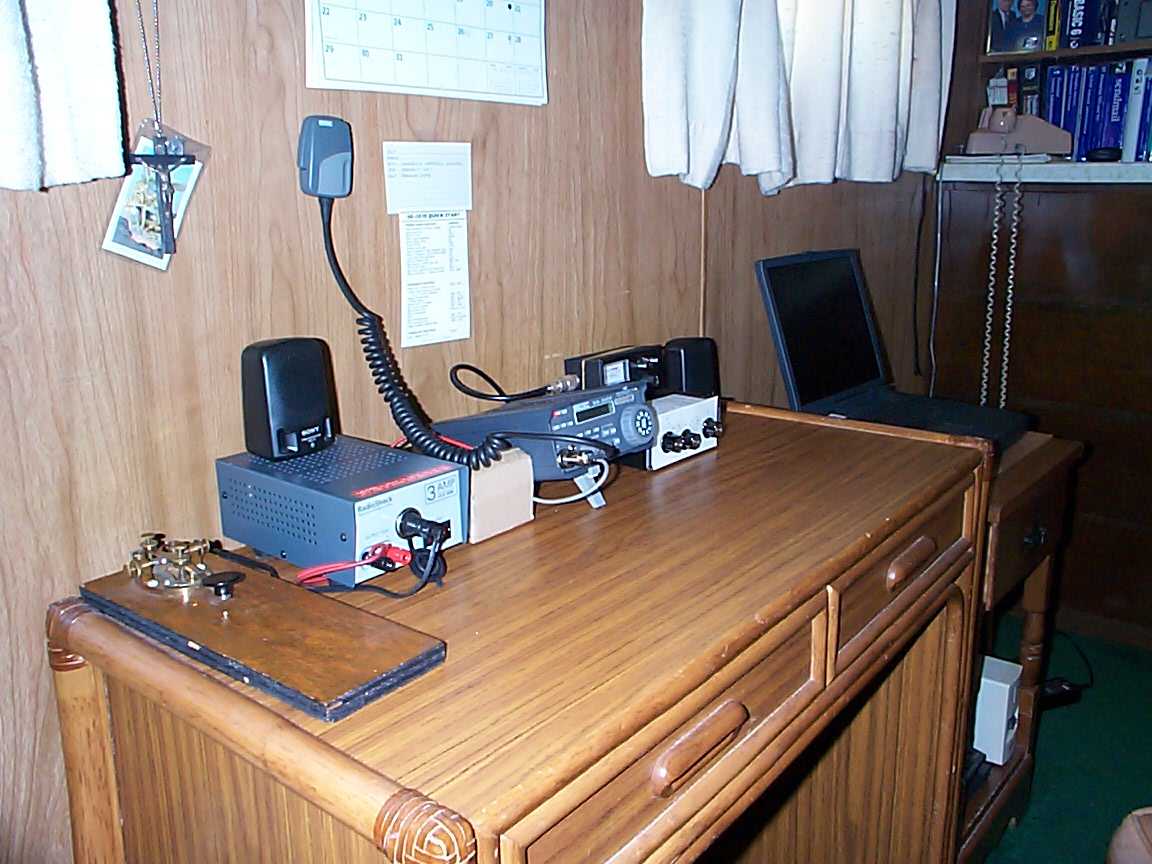 Korea 2002- 2005. Right before the contract expired out in the Marshall Islands I put my resume out on the internet and picked up a job working in Korea. It was a nice change of place with all four seasons. The station setup was a SGC 2020 ADSP radio with a random wire or whip attached to a SGC auto Tuner .

After 16 years I took out some metal polish and a small hobby drill with a cloth buff wheel and polished up the $3.00 code key I bought at a swap meet. After I cleaned it up I understood why some folks collect the old keys!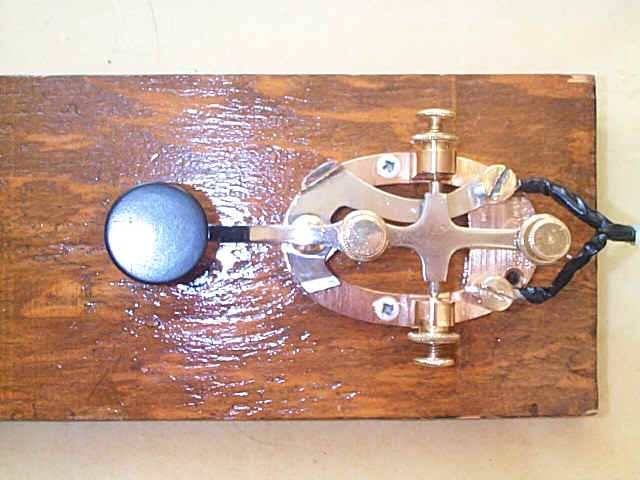 Thats it for now!
Copyright © 2003-2009 J. Lauben. All rights reserved.