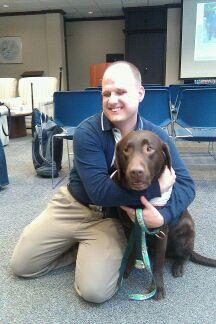 AMATEUR RADIO STATION KB5UJM
Hello my name is Robert Dittman, and welcome to my little corner of the web. I hope that this page will provide you with a little information about my hobbie of amature radio or by its other name "Ham Radio." Please use the links to get to other pages that can do a much better job of teaching Ham radio than I can, and other resources on Ham radio to help you out. Thanks, and "73."
Handi Hams, an organization who's mission is to empower persons with disabilities to open their world through Ham Radio
ARRL, The American Radio Relay League, The National Association of Amature Radio. A good place to learn about the hobbie, find a welth of material on studying and passing the Amature Radio FCC exam and much more.
Fists, The International Morse Preservation Society. Ever wanted to learn Morse Code? Ever wanted to improve your speed while having a blast talking to other Hams? Want to win awards, then this is the place for you.
Repeater-Builder, a page that will tell you everything you ever wanted to know about building, maintaining, and getting the most out of radio repeaters.
Speaking of repeaters, This link is one of the best online repeater directories. Just don't forget to look up the 442.350 repeater in San Antonio Texas.
If you need to look up a ham callsign, or want to learn a little more about me, feel free to look up my callsign (KB5UJM) on QRZ.COM or drop me an email at KB5UJM(AT) ARRL.NET