CHERYL W. RING, KB0RQN


HERE IS A PICTURE OF MY HUSBAND, N1EA. WE WERE MARRIED IN GREEN HARBOR, MASS. ON 14 FEBRUARY 2003 AT 2100 UTC. WHICH OF COURSE IS VALENTINE'S DAY. WHICH IS EXACTLY ONE YEAR AFTER OUR FIRST QSO (CW of course!).

---
I really like QSL cards - and I like photography, so I collect QSLs with photos. Send me yours and I might put it here!
Here is my present QSL card:
Here is my Society of Wireless Pioneers QSL Card -

---
Here is my Orchid QSL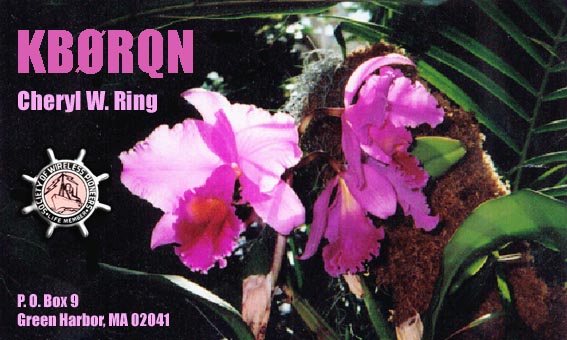 This is where I used to live - KB0RQN was in the shadow of the ARCH in St. Louis, MO - then I moved EASTWARD...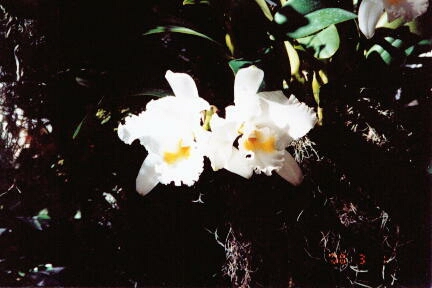 I love the ORCHID SHOW held in STL in January.


---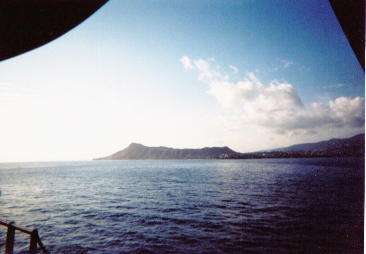 KH6RF/MM SENT ME THIS SNAPSHOT OF DIAMOND HEAD FROM HIS SHIP AS IT ENTERED PORT IN HONOLULU.

---

THIS IS MY DRIVE TO WORK NOW! Isn't it great?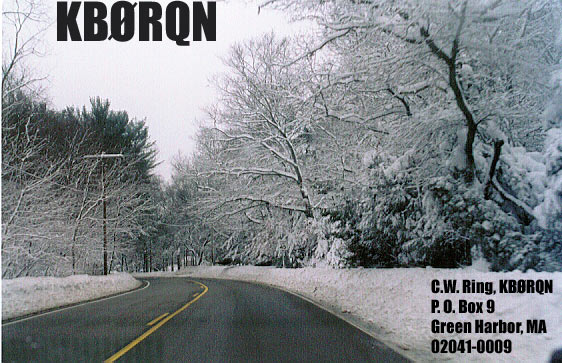 ---
Photos of Ham Stations - or Photos from Hams!
---
Here is where I operate now - at my father-in-law's nice QTH
---
Marconi 100th Anniversary of first trans-Atlantic exchange of messages. KM1CC

Nearby KM1CC we visited Nauset Beach Lighthouse!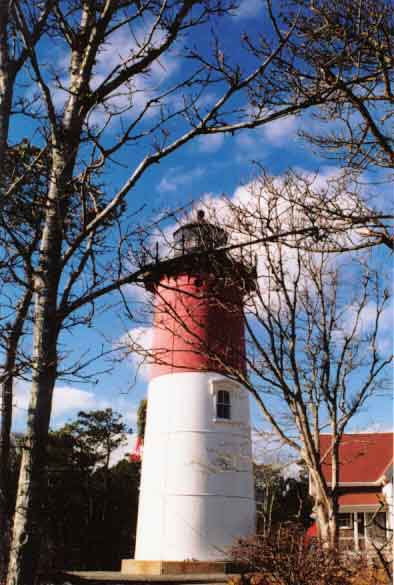 Here are some of the photos from

Stan G. Mangin, ZL2BLQ,Greytown, New Zealand.
---
Richard Ostrowski

, N2NA, sends a photo of the SS UNITED STATES/KJEH radio room and one of him out on deck.

Paul Mac Carthy is standing next to where N2NA used to be stationed - it is his MILL (a MILL is a CW Telegrapher's typewriter - it writes all caps with a slash zero.). At the rear is Bill Walker (SK) who is working the RCA ET-8063 SSB radio which was used to make telephone calls (ship-to-shore).


Radio Officer Richard Ostrowski

N2NA

on deck between watch on the

SS UNITED STATES

!

---
MILL FONT
- N1EA made up a MILL font for Windows:
---
N3DRK, John -- sends his QSL card and a shack photo.

Look at all those RL Drake glowrigs - all vacuum tubes!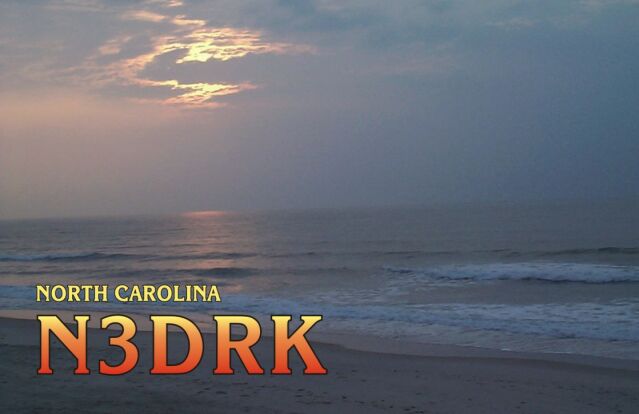 ---

HOW ABOUT SOME MORE?

Also, you might want to see some great Morse History and Historic Ship Morse sound files at my husband's Web Site:
http://www.qsl.net/n1ea



73/88
CHER/YL KB0RQN






You are visitor number
since 12/07/02